The Counter
A contemporary Turkish restaurant true to its roots, dishing one banger after another.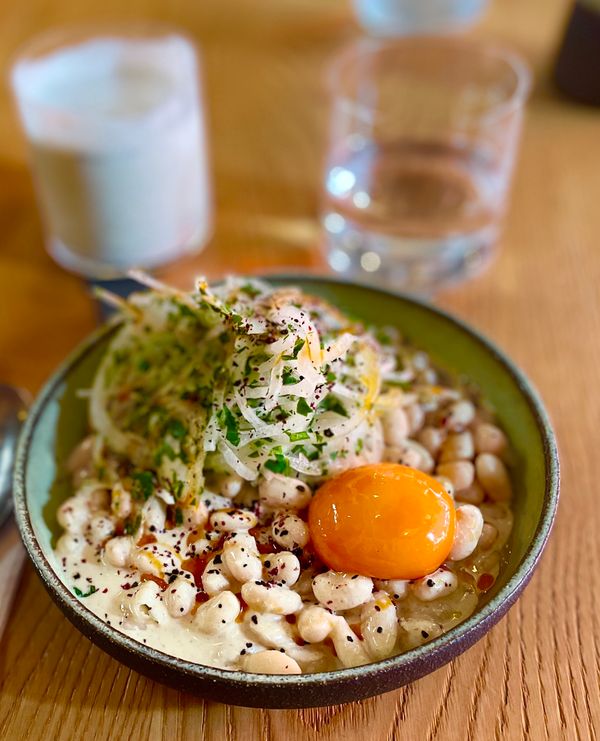 The Counter describes itself as a contemporary grill. The first time I went here this definition concerned me as Turkish restaurants with elevated adjectives tend to only have cosmetic connections to their cuisine that European diners mistake for thematic. Aesthetically plated dishes with a pseudo-cultural backstory missing the essence of the recipe they are imitating. But The Counter focuses on staying true to the cuisine's roots with staple Turkish dishes elevated only through technique and not storytelling.
The chef behind the grill is Kemal Demirasal, the now-grown Aegean wunderkind with a strong resumé full of fine-dining restaurants in İzmir and İstanbul. Demirasal's process of building the menu for The Counter, his first brick-and-mortar in London after 4 years, was to research local dishes in Turkey extensively and match the execution in the UK with local ingredients. Dishes from Adana, Antalya, Southeast Turkey as well as İzmir come together to make this holistic line-up. His 'finer' additions to these tend to be non-obtrusive, such as letting the isot pepper shine in kuru fasulye (braised haricot beans) and pairing it with ox cheek instead of traditional cubed brisket cuts.
Despite the chef's background and his elevation of classic dishes, The Counter is not a fine-dining restaurant. It's more of a bistrot with flair, the sounds of the open charcoal grill behind the counter making it more down-to-earth than pretentious. It's great for a dinner with close friends, perhaps a weeknight date, or when you want to flaunt your knowledge and the diversity of Turkish food in a lesser-known restaurant to a fellow food lover.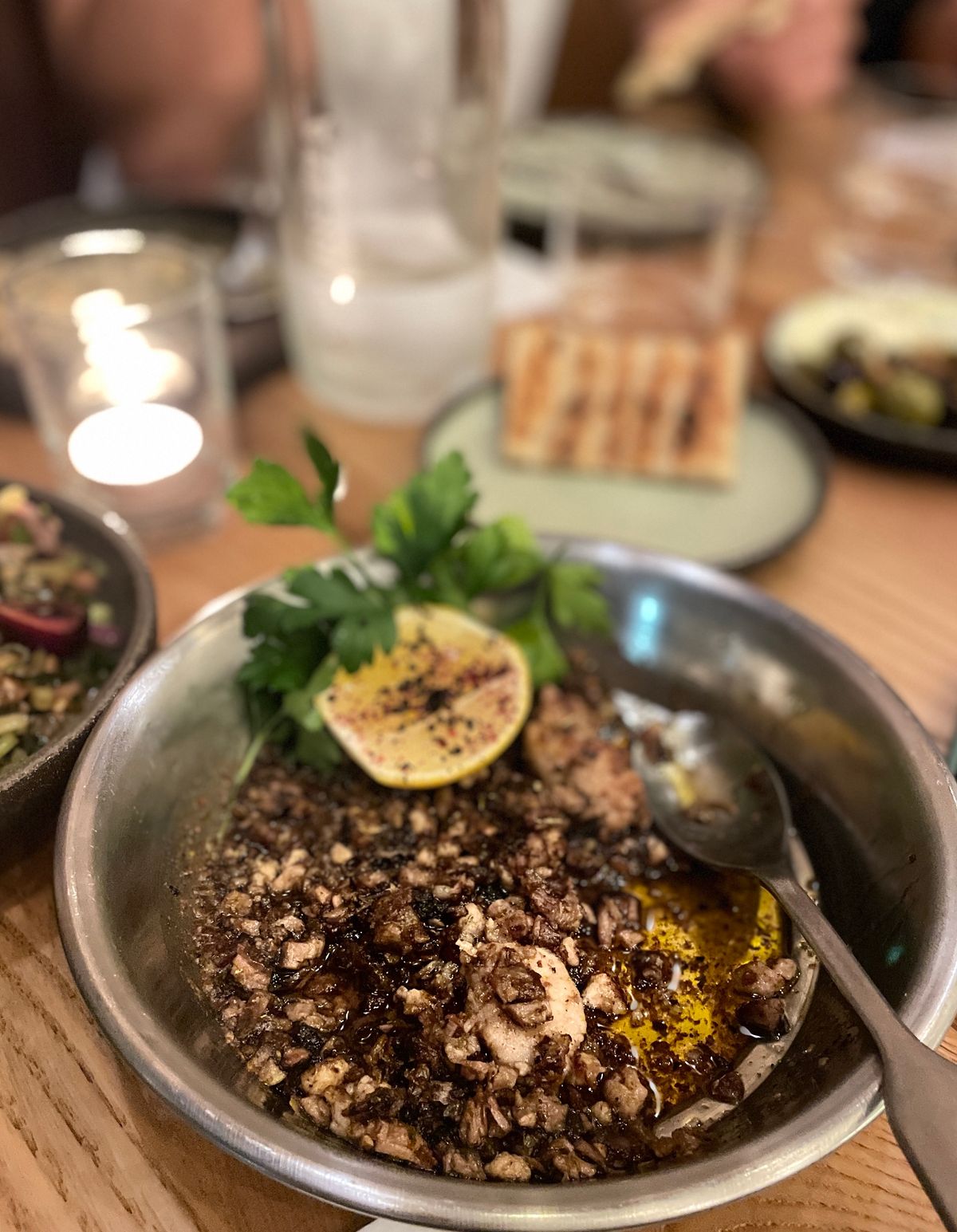 Sweetbread kokoreç
---
What to order?
For starters: The Antalya piyaz, veal tongue, and white chocolate babagannoush. The piyaz deserves extra credit as it is as close as it can get to the originals in Antalya, with the egg yolk being the perfect decadent bonus.
Hot appetisers to share: Kokoreç with sweetbread, a fatty and tasty crowd-pleaser. The hummus with pistachios and dates is another banger.
Mains: Any of the charcoal grilled meat dishes (satır kıyma, tire köfte, and other rotating kebaps) is a good choice but the ox cheek getting cosy on top of the isot-heavy kuru fasulye (braised beans with smoky Urfa pepper) takes a classic peasant dish to another level.
For dessert: The keşkül, a patisserie staple pudding in Turkey, made from superb Cornish milk is the star of the desserts.
To Pair: The Counter has a decent wine menu with variety, as well as good Turkish wines, consulted by Michelin's Sommelier of the Year İsa Bal. The cocktail menu mixes Turkish ingredients with conventionally attractive techniques and recipes. The mezcal şalgam margarita is worth trying. Otherwise, Turkish and Greek spirits are available for the die-hard Aegeans. For non-alcoholic choices, they offer a good tarragon-infused ayran and house şalgam.
Where: On Golborne Road with an easy-to-miss sign. 108 Golborne Rd, London W10 5PS.
Hikâyeyi paylaşmak için:
Kaydet
Okuma listesine ekle
Paylaş
NEREDE YAYIMLANDI?

Aposto London
∙
BÜLTEN SAYISI
🤹‍♀️ London; erratic, ever-changing
The west discovers fancy, dancy pubs; the south might be leaning into diaspora pub menus. This week, the question in mind is what is in vogue in London at this moment and time.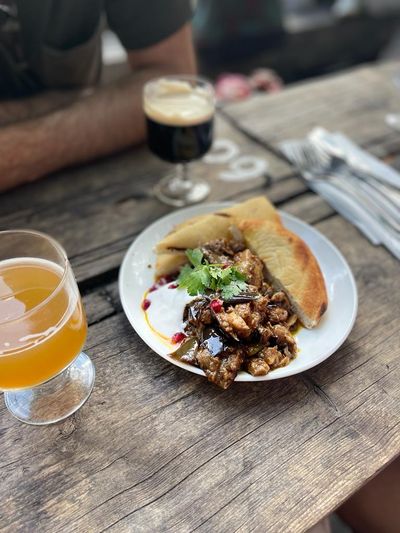 YAZARLAR

Aposto London
A weekly, practical zine to London for those who want to make this city their neighborhood. Every Tuesday.
;