Planque: easy on the eye, nose and tongue
Chickpea panisse & trout roe and much more.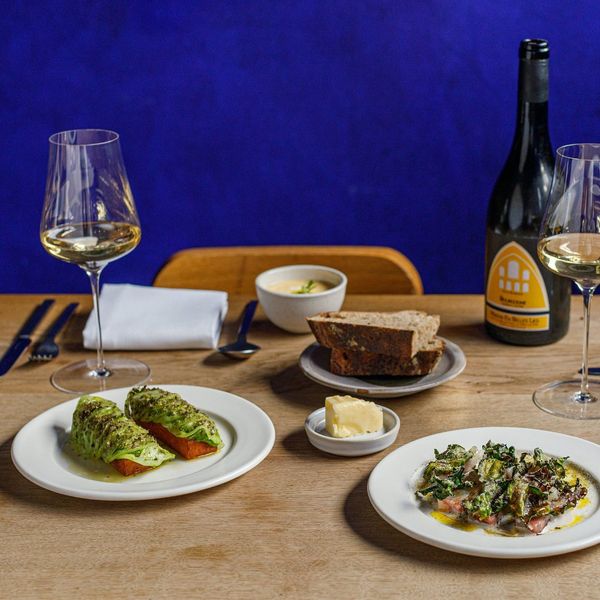 Some restaurants have that je ne sais quoi that makes you want to describe them by using the vague and lazy phrase 'je ne sais quoi'. Planque deserves better.
The Haggerston restaurant matches an excellent modern French menu with an atmosphere that's too spacious even for East London.
The high ceilings and wood-covered generous seating plan remind me of trending Brooklyn restaurants designed by Danish architects rather than London or Paris establishments where the spaces between the tables are as small as the shared plates. Despite its modern feel, you know you are at a French restaurant.
The name Planque of course primes you for it, but also the extensive list of French wines, a pastis among the apéritifs and the French accents of the service staff (or their excellent pronunciation of wine names) can be other indicators. Yet for me, it is the French worker jackets worn by the service staff, the kind that saturates the fits of Broadway Market strollers on a Sunday, that make the restaurant an aesthetically pleasing, cooler-than-thou place.
Planque is where you seek extended eye contact with the person who is perfectly explaining to you the spices in the persimmon custard tarte or the bold bottle at odds with the characteristics of the Loire region. Perfect for a wine-heavy splurge with food-forward friends as well as ambience-seeking Londoners you want to impress.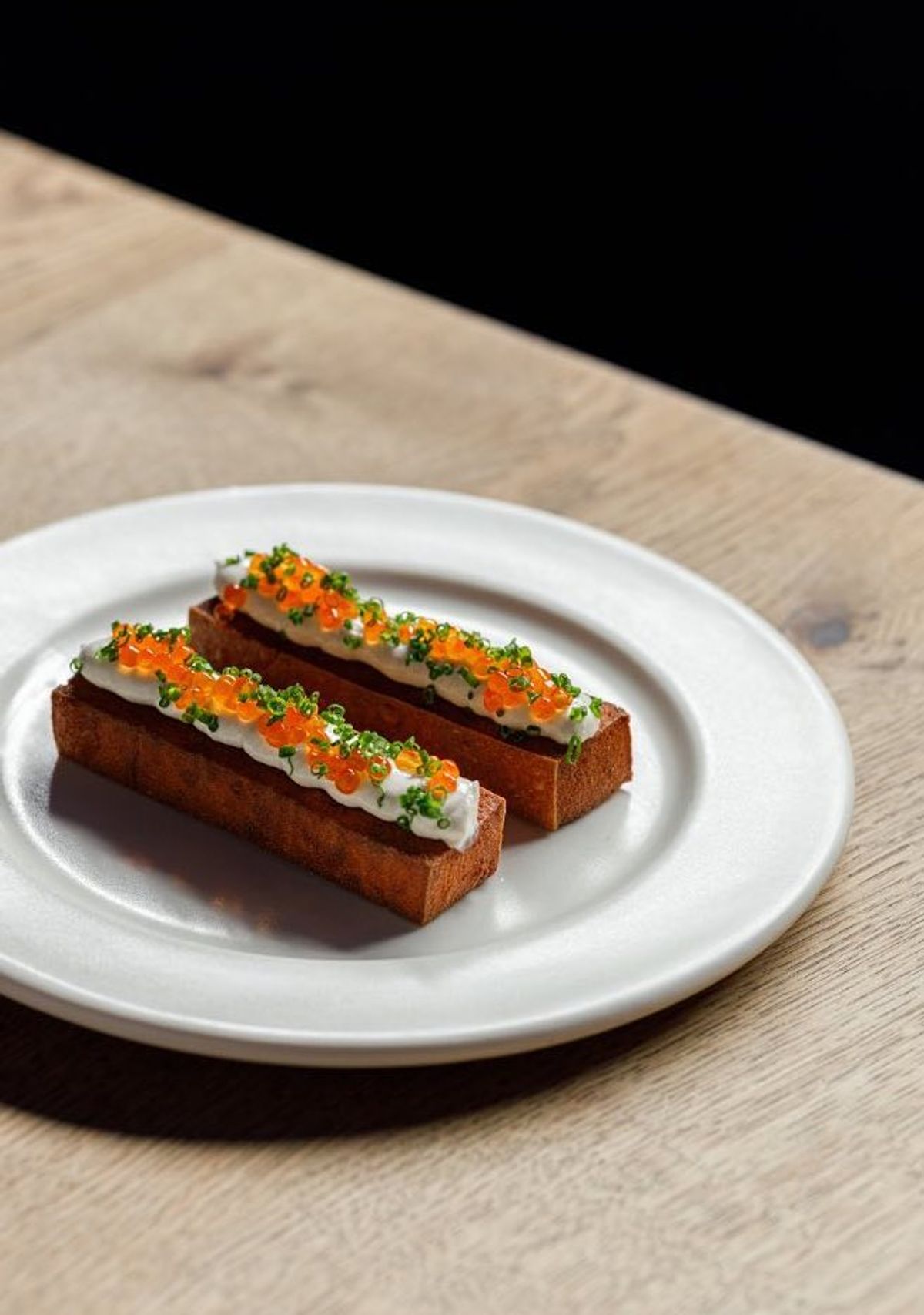 Chickpea panisse & trout roe
Photography: Anton Rodriguez
---
Where: 322-324 Acton Mews, beneath the railway arches of the Overground station, E8 4EA
What to order: The menu changes seasonally, however, some excellent dishes from my visits were the calf brain, the panisse and the chou farci (stuffed cabbage). Order wine generously and with the aid of the establishment.
Duly noted: Planque is also a wine membership club accepting grape enthusiasts by application and providing priorities and privileges such as tastings, discounts, cellar space and more.
Hikâyeyi paylaşmak için:
Kaydet
Okuma listesine ekle
Paylaş
NEREDE YAYIMLANDI?

Aposto London
∙
BÜLTEN SAYISI
👩‍🎤 A London state of mind
London pours - moments, encounters, happenstances. It's up to you to find your nestle. This week we are looking for ours at Barbican, Planque, ICA and Colour Factory.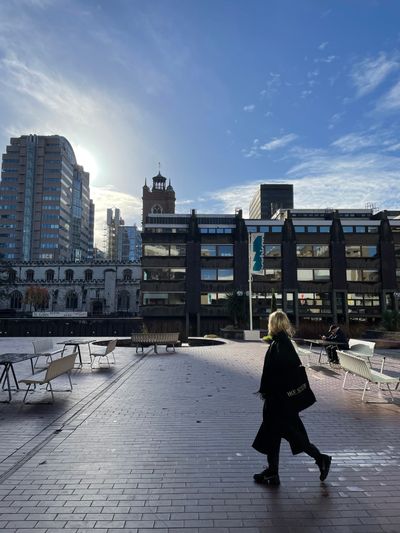 YAZARLAR

Aposto London
A weekly, practical zine to London for those who want to make this city their neighborhood. Every Tuesday.
;