A guide to London architecture
Romanesque - Victorian - Modernist - Brutal - Contemporary. What is the archetypal architecture style in London, if there is any?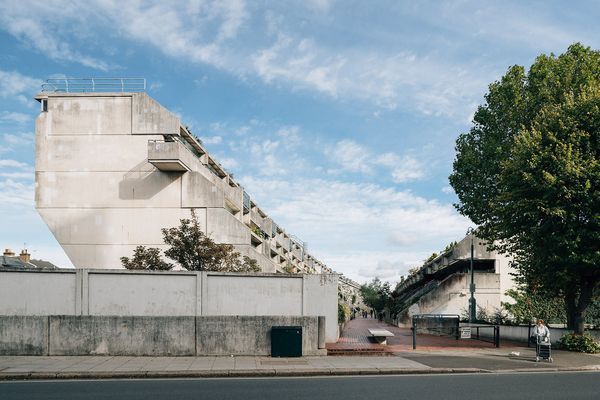 Aposto London
A weekly, practical zine to London for those who want to make this city their neighborhood. Every Tuesday.
Words by: Defne Özdoğan.
London is a city where Romanesque, Victorian, Modernist, Brutal, and Contemporary architecture assembles. At the moment, I live in Walthamstow. Here, you can't see skyscrapers or contemporary architecture. This area is not filled with newly constructed buildings or social housing estates. Victorian, Georgian and Edwardian, two or three-storey single and semi-detached homes reside in my neighbourhood. Moving towards the central by the overground, the urban pattern changes every second and London's architectural library becomes visible. From the East towards the Central, there are many examples of old modernist social housing estates followed by buildings such as the Barbican which represent the brutalist period after World War II. Moreover, tall contemporary new-builds become very visible. Towards the Central River Thames area, you see all the historical buildings that belong to movements such as Baroque, Romanesque and Gothic. But for me, London can be described with 5 particular buildings.

Tate Modern Terrace, source Hufton + Crow
---
Building: Tate Modern
Neighbourhood: Southbank. Architect: Herzog & de Meuron
Once a Bankside Power Station built by Giles Gilbert Scott who designed the iconic red telephone boxes, now an art gallery, Tate Modern is an essential space for art history and contemporary culture of art. Henry Tate, a 19th-century sugar merchant from Liverpool, donated his collection of contemporary paintings and £80,000 to the government which are now in Tate's permanent collection alongside Marilyn Diptych (1962) by Andy Warhol, Nude Woman With Necklace (1968) by Pablo Picasso, Mountain Lake (1938) by Salvador Dalí. The building is almost the same size as Westminster Abbey, the top floor of the Switch House has a terrace with a view of the dome of St Paul's Cathedral.

Photography: CK Travels
---
Building: Alexandra Road Estate
Neighbourhood: Camden. Architect: Neave Brown
Once a social housing estate, still a social housing estate/private residence, it is a crucial example of modernist architecture and council housing. Along with 520 apartments, the site includes a school, community centre, youth club, heating complex, and parkland. The estate was granted Grade II listed status on 18 August 1993, the first post-war council housing estate to be listed. It was featured in Foals – "Mountain At My Gates" video. Try to speak with the residents, I would say. We did some studying and the number of people who spent a lifetime on this estate is crazy.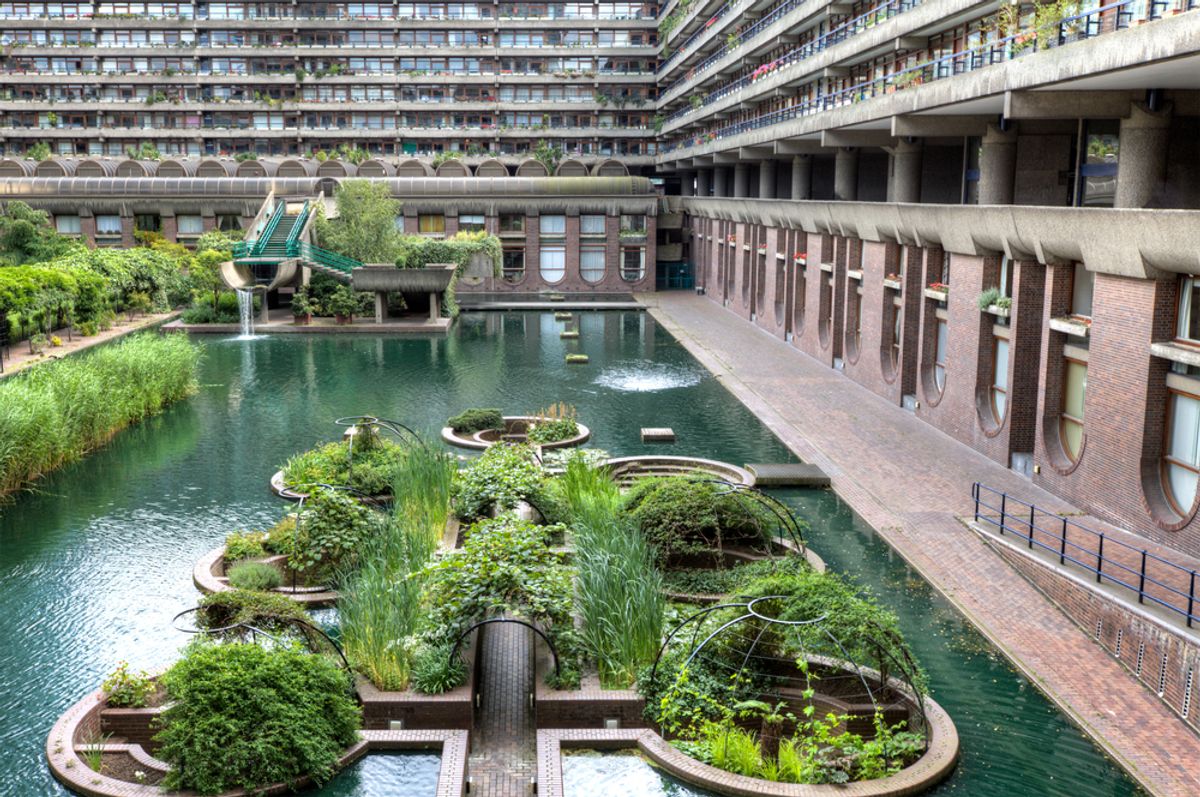 Barbican Estate
---
Building: Barbican
Neighbourhood: Barbican. Architect: Chamberlin, Powell and Bon
Once the centre of the rag trade, and home to fabric and leather merchants, furriers, glovers and a host of other tradesmen, a Grade II listed building, the Barbican is one of London's best examples of Brutalist architecture. Now it's used as one of London's major venues for events, concerts, and exhibitions, and also a residential complex of around 2,000 flats and maisonettes. The history of the Barbican, a utopian vision to transform an area of London left devastated by bombs during the Second World War should definitely be read. It is a masterpiece in terms of regenerating an area of the city.
Building: The University of Central Saint Martins
Neighbourhood: Granary Square. Architect: Stanton Williams Architects
The building was built for unloading and storing wheat for London's bakers in 1851, it was turned into the University of CSM College of Arts in 1989. Granary Square was given to us as a case study in our first year of BA architecture. The square is a shapeshifter, every season it serves different activities and social spaces. It facilitates a quick escape from Kings Cross in general. I am not 100% sure if I really like the building because I studied there but, go visit, and see for yourself. Please try to check these details out: The very high ceilings of the building, people smoking next to the Waitrose, the amazing bookshop next to the canal where concerts happen occasionally, and kids and dogs playing in the fountains in summer or winter time.

Battersea Power Station
---
Building: Battersea Power Station
Neighbourhood: Battersea. Architect: WilkinsonEyre did the restoration of the building however quite a few architects were involved in the actual building of the work such as Giles Gilbert Scott and Frank Gehry.
Once a Coal-fired power station, now 'a place for locals, tourists and residents to enjoy a unique blend of shops, bars, restaurants, entertainment venues, parks and historical spaces' as it says on its website. I haven't been to this space -yet-, so it is difficult to explain why I recommend it. But the area really has been regenerating thanks to this development. People have been buying houses for the past 5 years because of this building and it is finally open to the public. I know that the architecture is magnificent with a lot of Mediaeval details. Also, there aren't many examples of large-scale Art Deco-style buildings in London, so it should be worth giving a try.
Hikâyeyi beğendiniz mi? Paylaşın.
Kaydet
Okuma listesine ekle
Paylaş
Aposto London
A weekly, practical zine to London for those who want to make this city their neighborhood. Every Tuesday.
NEREDE YAYIMLANDI?

Aposto London
∙
HİKAYE
👩‍🎤 A London state of mind
London pours - moments, encounters, happenstances. It's up to you to find your nestle. This week we are looking for ours at Barbican, Planque, ICA and Colour Factory.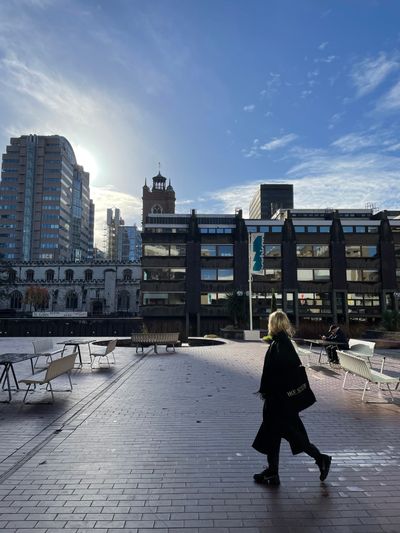 YAZARLAR

Aposto London
A weekly, practical zine to London for those who want to make this city their neighborhood. Every Tuesday.
;