Between slopes and fruit trees: Gayrettepe
We grabbed our coffee from Petra, we are exploring the streets of the hood with plenty of slopes. We are trying, we will climb that hill and order ourselves zetinyağlı yaprak sarması (stuffed vine leaves) in Prasini Papia.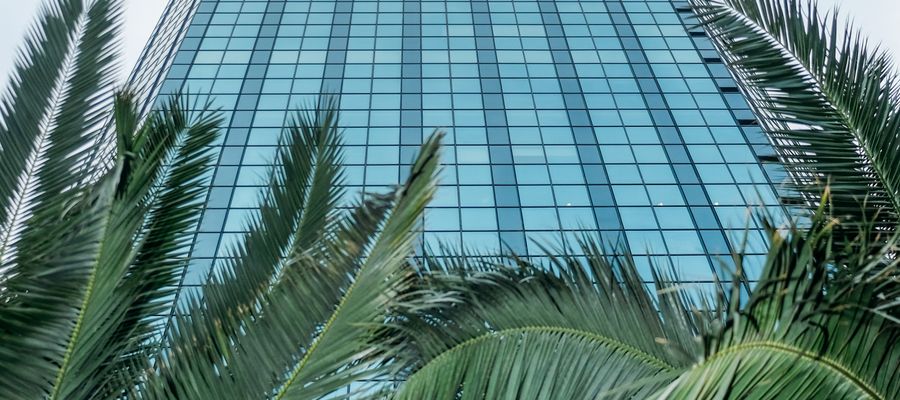 Neighborood: Gayrettepe. Local: Ceyda Artun. Photos: Deniz Sabuncu.
The most distinctive feature of Gayrettepe is its slopes. When you are headed to your destination, the endless slopes and stairs start to fill up, you realize that you are in Gayrettepe. I believe that's where the name comes from; an appeal created by its topography, such as "Make an effort and get out of those hills."("Gayret" means "effort" in English)
Nuts are what I hate the most in life, but even I eat it once a year and try it. I test myself to see if I still don't like it. There is a similar experience in Istanbul. The city is huge, complex and vibrant. I always thought that if I was going to live here, my Istanbul should be smaller. In order to create my own Istanbul, I looked for a place where I could be close to my family, friends and workplace, and if necessary, I could continue my life without leaving these borders. I moved here from Eskişehir 4 years ago.
Gayrettepe, where old and new live together
---
Unlike how it seems, it is not a campus of plazas; Gayrettepe is an old-style neighborhood caught between workplaces. Safe place with large apartments with balconies and people who have lived in these buildings for generations. In fact, Gayrettepe Environment, Culture and Business Cooperative was established because the hotels, banks and skyscrapers crammed the neighborhood and affected the quality of life. It is one of the safest regions in Istanbul against earthquakes. Since it is on a rock, it does not get its share of crooked urbanization because it does not need it. The buildings are old and solid. Also, from time to time, at unexpected moments; parks, apple and cherry trees come your way.
We're in Petra, and the neighborhood is following us
---
Pasta in Oklava, beer in Malt
Although there are many restaurants serving workplaces in Gayrettepe, there are many places between the streets where there are regulars. It is possible to find examples of world cuisine, artisan restaurants and pop-up chef restaurants here. For example, chef Özge Çeltük's brand new initiative on fresh pasta, Oklava, is great.
One of my favorite places to spend time is Petra. I am a regular because of the ambiance, the food and beverage options, the shop that opens up space for artists, the retro product selections and, of course, the coffee. When Petra first opened, I did not live here yet, but I came often because my brother was in Gayrettepe. Back then, it didn't have an ambitious kitchen as it does now, the story began with high-quality coffees and a spacious meeting point, space to grab your laptop and work. It quickly became a popular destination not only for the locals but also for people from many parts of Istanbul, and while giving directions in Gayrettepe, it became an alternative reference to the Florence Nightingale Hospital.
When my nightlife was more lively, I would definitely stop by the neighborhood bar Malt every day and dive into a conversation somewhere. It has been here since 1989. Malt is a bar that plays 90s rock and where its regulars can leave their mark on its music. I think the best thing to do to understand the neighborhood is to spend time in your bar because you know your neighbor, your tradespeople are there, and you form groups of friends there. One of the trademarks of Gayrettepe is, I think, the ocakbaşı culture (traditional meat restaurants). There are many tiny taverns between the streets. Çıtır Ocakbaşı is the place where the locals spend most of their time. If you are here, the nights usually end in Malt. Although there is no competition, my preference is Aleni Ocakbaşı.
Inhabitants of the neighborhood
---
An old Gayrettepe local: Baylan
In the past, Gayrettepe was one of the neighborhoods that shaped the food and drink culture of Istanbul. Philippe Lenas, an Albanian immigrant, opened his first pastry shop with his partner Yorgi Kiriç in 1923 in Beyoğlu Deva Dead End Street, then moved below the Luvr Apartment Building. He named the shop after Loryan, a Turkish pronunciation of the French word l'Orient (East). The second branch opened shortly after in Karaköy, in 1925. With a law enacted in Turkey in 1934, it is compulsory for commercial enterprises such as hotels and pastry shops to use Turkish names. In those days, Loryan also suffered from nationalist fanatical groups attacking stores that did not bear Turkish names around Beyoğlu. During this period, the art history professor Burhan Toprak, one of the regulars of the pastry shop, suggested the name Baylan, which means "perfection, excellence". Baylan became a meeting point for intellectuals in the 1950s. Behçet Necatigil, Attila İlhan, Fikret Hakan, Hilmi Yavuz, Fethi Naci and Haldun Taner hung out here. Salah Birsel writes about Baylan, Demir Özlü refers to it as "the basic tavern of his youth".
Time for a walk in the neighborhood
---
It introduced tiramisu, espresso, cappuccino, chocolate with liquor, lemon and croquant, and Kup Griye, the invention of Monsieur Harry, the eldest son of Philippe Lenas, to Turkey. Baylan's chocolate factory, where Istanbulites learned about the Tages Bar and which today has branches in Bebek and Kadıköy, was moved from Mumhane Street to Gayrettepe in 1953. During the deportations of Greek people in 1964, some factories were confiscated by the state. Baylan Chocolate Factory in Gayrettepe is one of them. First, it was transferred to Attorney M. İlkin Okan. He continued to trade under the name "Milo Baylan" and was permanently closed in 1984. Baylan is now in Karaköy again after 29 years.
Hikâyeyi beğendiniz mi? Paylaşın.
Hikâyeyi beğendiniz mi?
Kaydet
Okuma listesine ekle
Paylaş
Nerede Yayımlandı?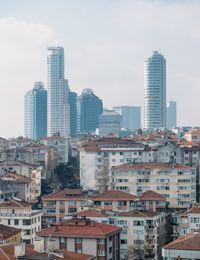 📍 Gayrettepe, Ceyda Artun
Yayın & Yazar

Soli
A weekly journal of neighbourhoods to dig into urban culture, people stories, and sociocultural dynamics. In every issue, we meet an inhabitant in their hood where they live, create or belong.
;