Bilal Yılmaz & Lydia Chatziiakovou
Meet Bilal and Lydia who live part-time in Istanbul (and part-time in Thessaloniki.) They have mapped Istanbul's crafts to protect its vanishing values, and love Istanbul's every single detail. Do we still need to say that both of them are Istanbulites?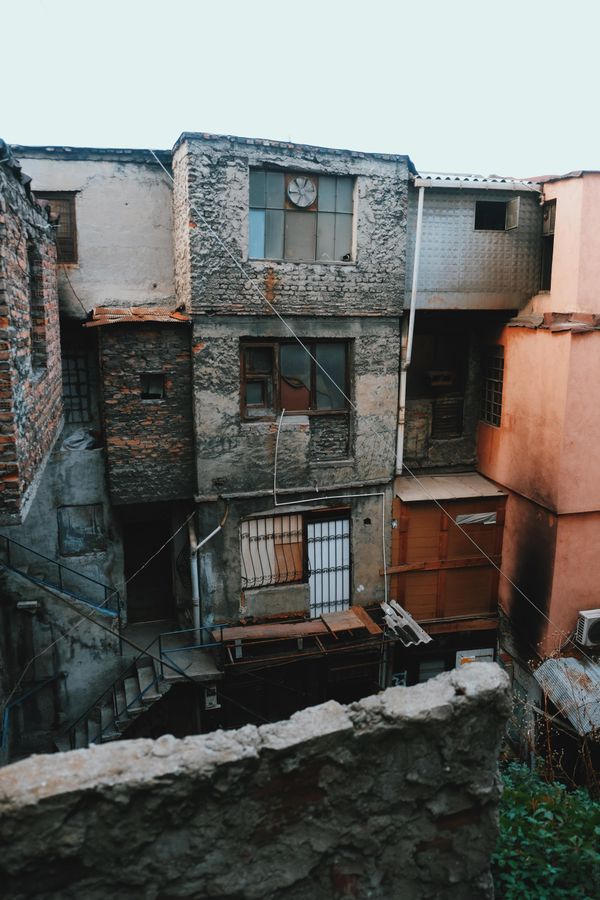 Together with İBB Kültür AŞ
Kültür AŞ to exhibit in 212 Photography Istanbul Once Upon a Time In Istanbul, 2022 A significant photography festival in Istanbul, 212 Photography Istanbul is coming to the city between 6 - 16 October for its fifth edition in collaboration with Kültür AŞ by the Istanbul Metropolitan Municipality. What to see? Consisting of a selection of Faik Şenol's photography documenting Istanbul's development and transformation in time, Once Upon a Time In Istanbul awaits its visitors in Taksim Sanat for a nostalgic view of the city. Moving from record collections of Murat Abbas , Kanat Atkaya , and Burak Sülünbaz , On Record provides excerpts from the visual history of music.
Learn more →
Aposto Istanbul
A weekly, practical guide to Istanbul for those who want to make this city their neighborhood. Every Sunday.
Last Wednesday we met Bilal and Lydia at Ali Paşa Han, one of the places that they revel in visiting most in Istanbul. We talked about crafts in Istanbul and their impact on the city.
We recommend you sit in a cozy place where you can focus easily because what you are about the read is the kind that should be paid attention to.
ID
We have visited 'this neighborhood' to meet 'this artisan' in Istanbul recently: Recently we visited Eminönü - Büyük Yeni Han to meet Thomas Usta, maybe the best engraver in the city, who recently collaborated with an international artist for the creation of her artwork in the context of the Creative Craft Collaboration - Residency Programme, that we are curating.
We have explored 'this artisan' recently: We mapped several craftsmen in Prizren/Kosovo.
We live in: Istanbul and Thessaloniki.
(In our hearts,) we feel like we are from: The Balkans.
Our favourite hangout: Hans of Istanbul.
SHOOT THE BREEZE
You have created a digital craft map of Istanbul called 'Crafted in Istanbul', in order to ensure the integration of crafts into the existing design system by documenting them and making them visible. Why did you choose craftsmanship as a field of research? When and how did you realize that the continuity of craft in Turkey was in danger?
While studying in New York, I (Bilal) started experimenting with materials and handcraft techniques to create the forms and narratives in my mind. While I was doing an MA in Product Design in Istanbul, I started discovering local crafts and making experimental creative productions with traditional craft studios, which led me to initiate the collective action research project Crafted in Istanbul. My initial purpose of integrating crafts into the design system evolved into using mapping as a tool to activate reflection on crafts' potential as a medium for contemporary creative productions. In 2020, Lydia got involved (from Greece), bringing her expertise to socially engaged art practices. Together, we started developing the Creative-Craft Platform, a transnational platform to establish creative networks and communities around crafts, revealing and activating their potential as an alternative, sustainable, local, and socially-aware production form, especially for creative ideas.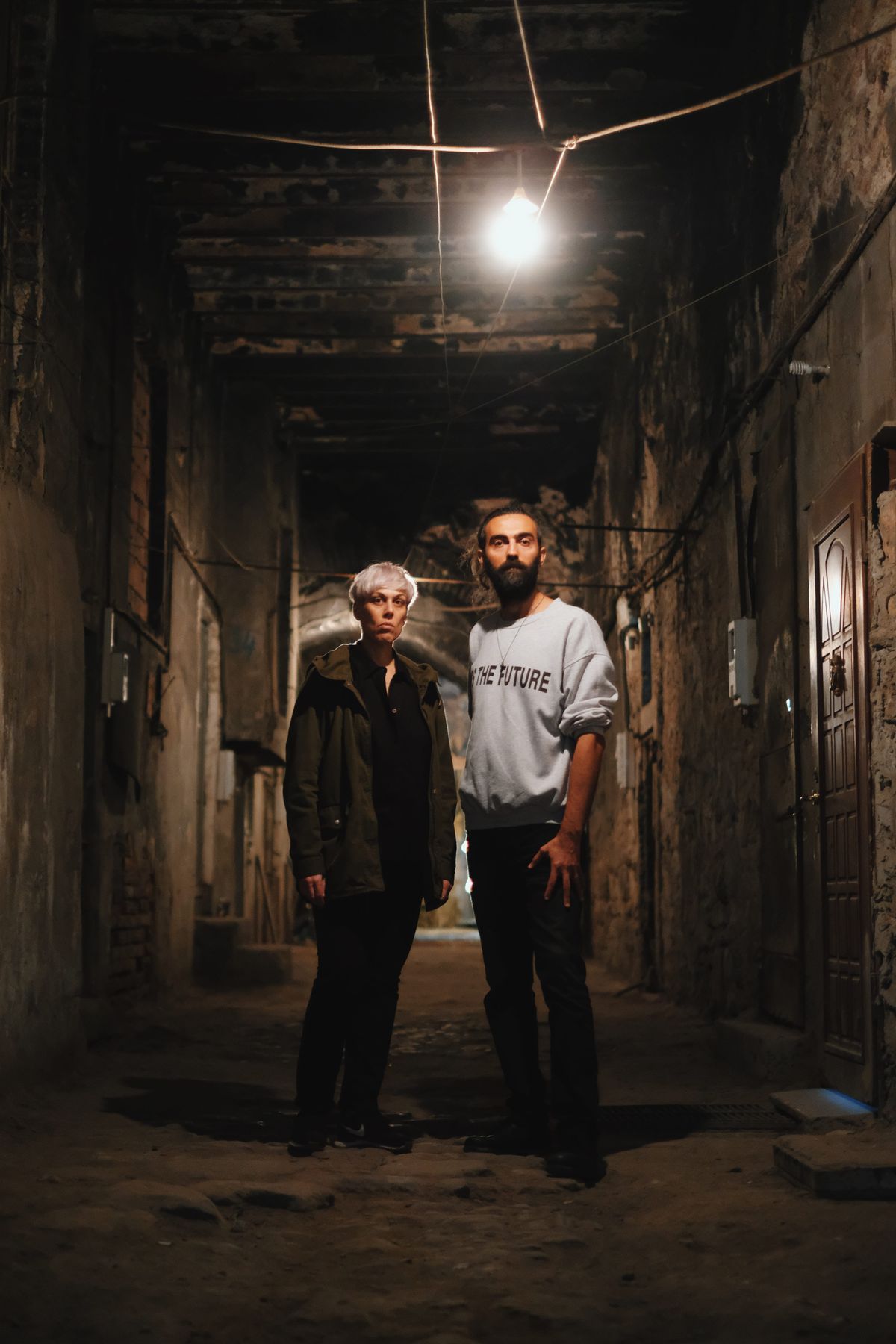 Lydia & Bilal
---
What are the characteristics of the soul of Istanbul's crafts and how does this contribute to your overall approach and research?
Crafts in Turkey are slowly being pushed to the margins, without social recognition or state support. Still, they remain an important part of the local economy. Alongside producing traditional objects, craftsmen represent the skilled working class of Industry 3.0. They either work in or with the industry, which makes their production extremely varied and innovative. This is why Istanbul attracts Westerners eager to discover techniques and materials and in the process, they often discover Bilal, who has become a sort of ambassador for the city's crafts. Additionally, Istanbul's craftsmen are fascinating storytellers, sources of experiential knowledge on issues related to the city and its social and financial transformations.
Many would say that crafts are 'outdated'. How does your project respond to this generalised perception of crafts?
Creative interventions are crucial to transform crafts into a contemporary field. Crafts can be a versatile medium that can lead to social, cultural, and environmental sustainability. Their borders are flexible enough to include fine and applied art, function and non-function, labour and leisure, analog and digital, and past and future. This eclectic quality is what makes crafts not only an absolutely contemporary field but also an excellent methodology for artistic research, critical thinking, and conceptualisation.
What are the main elements of the Creative-Craft Platform? Is the map available to everyone? Can anyone contribute to the platform?
Creative-Craft Platform is based on a 3-step strategy: mapping, connecting, and reactivating. CCP introduces tools to create a collective dynamic archive of craft through participatory action research; provide a platform for creatives to reflect and act on the potential of crafts; brings together creative cumulative actions as a basis for institutions to build craft policies, and document the transformation of crafts' know-how in the contemporary context. The first CCP element to be launched soon is Craft Net, a digital app open to creatives to conduct mapping research and realise their creative productions with crafts.
Hikâyeyi beğendiniz mi? Paylaşın.
Kaydet
Okuma listesine ekle
Paylaş
Aposto Istanbul
A weekly, practical guide to Istanbul for those who want to make this city their neighborhood. Every Sunday.
NEREDE YAYIMLANDI?

Aposto Istanbul
∙
HİKAYE
🎉 This is how we roll
The speed of the city, us trying to keep up with this rhythm, and an Istanbul that does not compromise its speed.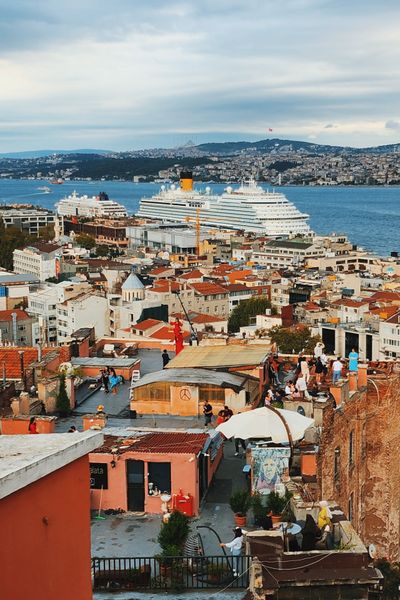 YAZARLAR

Aposto Istanbul
A weekly, practical guide to Istanbul for those who want to make this city their neighborhood. Every Sunday.
;