Ceylan İpek El & MiniMüzikhol
On Istanbul's music scene and more with the co-owner of MiniMüzikhol Ceylan İpek El.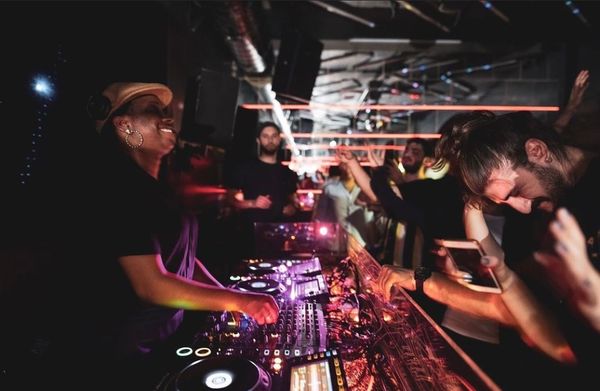 Together with Mavi
All blue: Mavi Mavi is proud to make it to CDP's (Carbon Disclosure Project) Global A List in the Climate Change category, where only 283 companies are included among 20000 candidates. The first and only ready-made garment company from Turkey on the list, Mavi is developing its eco-friendly All Blue strategy in order to fulfill its goals of designing its full denim range out of All Blue materials by 2030 and becoming a climate-positive company by 2050. You can visit here to find out more about Mavi's All Blue strategy.
Learn more →
Last week, we were hanging out with Ceylan (İpek El), the co-owner of MiniMuzikhol, which dominates Istanbul's underground club culture. We talked over what's going on in Istanbul's music scene. What awaits Mini? And where did Tokyo come from? Are you wondering? We are the same.
ID, Ceylan İpek El
My nickname is: ippiki (Japanese for a small animal, a small cat in my case)
I have recently discovered in Istanbul that: It is possible to dance under the Bosphorus. As above, so below.
I live in: Istanbul but in my heart, I'm from Japan.
I'll dance at: Ruby Room Tokyo while I am listening to Tutan this winter.
Only a true dancer-Istanbulite would know that: Dance does not end with sunrise, it only signals the start of act two; the overarching plot where all characters come into play.
According to me, the top five unforgettable performances in Istanbul are:

Antal at MiniMüzikhol (May 17, 2019)
Isolée (live) // Tutan at MiniMüzikhol (January 19, 2018)
Carista // Dj Tennis at MiniMüzikhol (February 16, 2019)
Minifesto: Ricardo Villalobos at Volkswagen Arena (September 14, 2019)
Minifesto: One Night in Berlin // Katerblau at Zorlu PSM (March 2, 2019)
ID, MiniMüzikhol
My nickname is: Mini
My first performance was: Time and Space Machine aka Richard Norris (2009)
My first legendary performance/night was: Ricardo Villalobos (2010)
You'll listen to: Hunee, Antal, Young Marco, Toy Tonics, Lauren Lo Sung, Aroop, Séxstasy this season.
Only a true Mini-regular would know: 'It'll be all right on the night.'
SHOOT THE BREEZE
What has MiniMüzikhol represented and continues to represent in the Istanbul underground music scene?
If a pioneer is a person or a collective who's the first to do something then MiniMüzikhol is the pioneer of nightlife and electronic music in Istanbul, Turkey.
The team behind MiniMüzikhol has been the underground stalwart for electronic music and has played a formative role in putting Istanbul's electronic scene on the world map. Not many long-standing locations in Istanbul have created their own identities, created a culture and shaped their audience, making Mini the longest-standing underground club in Istanbul.
Why are people still at Mini after 10 years? What does it mean to create an underground club culture and community in Istanbul?
It is enough to be creative, responsible and cheerful. When you add consistency and commitment to this, it is impossible not to get a response. The place they feel they belong must have a soul and character beyond the physical space. And this needs to have a real and stable life. When you are able to implement all of these despite the difficult times, you are rewarded by marvellous people.
What are the next 10 years of MiniMüzikhol?
Before the end of this year, we are preparing to present a unique perspective on the developing mutation of the city with Löpçük.org creator Erman Akçay.
I am leaving here for the first time the catalogue of the exhibition, which we will open in the last week of this month, where we will host many local and foreign artists:
Erman Akçay - Nils Bertho - Pakito Bolino - Ezgi Irem 'E333' Mutlu - Yves Hanggi - Anne Van Der Linden - Zeynep Mar - Dave de Mille - Sam Rictus - Ben Sanair - Zigendemonic
How will her Tokyo sister feed her Cihangir-local Mini?
As for our Tokyo adventure... It all started with a common interest where our lives merged with my MiniMüzikhol partner and comrade Dj Tutan. We want to build a bridge from here to our country and make breakthroughs in both trade and tourism. We are working to see a future when we open our second branch in Tokyo, where we organise festivals here.
'Do you want to do this in one of the most difficult times in the history of the world economy and politics?' you may ask. According to an Asian saying;
'虎穴に入らずんば虎子を得ず'
'Koketsu ni irazunba koji o ezu'
'You can't catch a cub unless you go into the tiger's den.'
Hikâyeyi paylaşmak için:
Kaydet
Okuma listesine ekle
Paylaş
NEREDE YAYIMLANDI?

Aposto Istanbul
∙
BÜLTEN SAYISI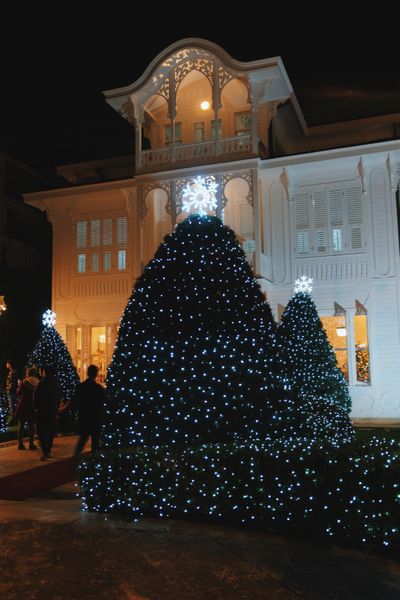 YAZARLAR

Aposto Istanbul
A weekly, practical guide to Istanbul for those who want to make this city their neighborhood. Every Sunday.
;