Children's Literature and the climate crisis: Dünyamıza Ne Olmuş?
An ecological adventure through the words of Hazal Uzuner and illustrations of Deniz Ozan Coşkun.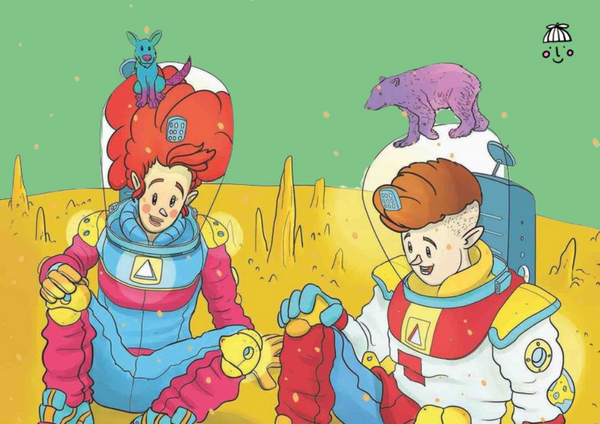 It's not often that the facts about the climate crisis go unnoticed, but there are even more moments when we close our eyes to what's happening. I understand that Hazal Uzuner is quite aware of this. In her book Dünyamıza Ne Olmuş?, published by Dinozor Çocuk in Turkish, there is a portrait of the world that is awaiting us if we keep on closing our eyes towards the truth.
We are in the year 3550. It's not far from the post-apocalyptic images in the Mad Max universe. The even more terrifying detail is this:
Since going out was inconvenient for young children, they could only study at home and go to school after the age of eighteen. There was a rule set by the rulers of the world: The beautiful world in the past was never to be told to children.
Of course, when I read this part, I realized that in 3550, an oppressive, heterosexist and rigid capitalist order was presumably running the world. As it is now. I guess the "beautiful world of the past" is just the time when we can breathe a little more and countdown.
Nili and Orbi: Children who know about the beautiful world of the past
Nili and Orbi are the protagonists of the book. What's beautiful is that the dialogues taking place do not blame the individual, which we often encounter in the climate crisis rhetoric
"Of course it's not your fault," said the Dere Damlası. "It's the fault of your elders. The consequences of their misuse of nature are what's caused this."
The storyline, as it progresses, does not impose itself on children as the Hunger Games progresses. This ageism is not internalized and Uzuner does not exclude older parents from participating in salvation with the rhetoric "They harmed us!"
It doesn't make us forget where to look for hope, of course.
Hikâyeyi paylaşmak için:
Kaydet
Okuma listesine ekle
Paylaş
NEREDE YAYIMLANDI?

Piccolo
∙
BÜLTEN SAYISI
∙
ÜYELERE ÖZEL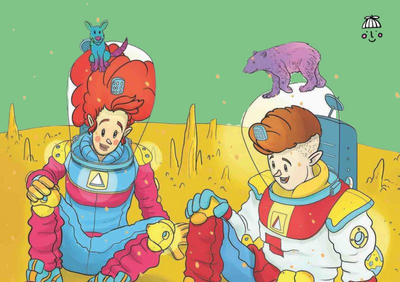 YAZARLAR

Piccolo
A magazine dedicated to Children's and Young Adult Literature, Piccolo is published every Sunday at 2 PM (GMT+3).
;