China and the Middle East: Institutionalisation of relationships
The outcomes of the China-Arab Summit are of great importance for international relations.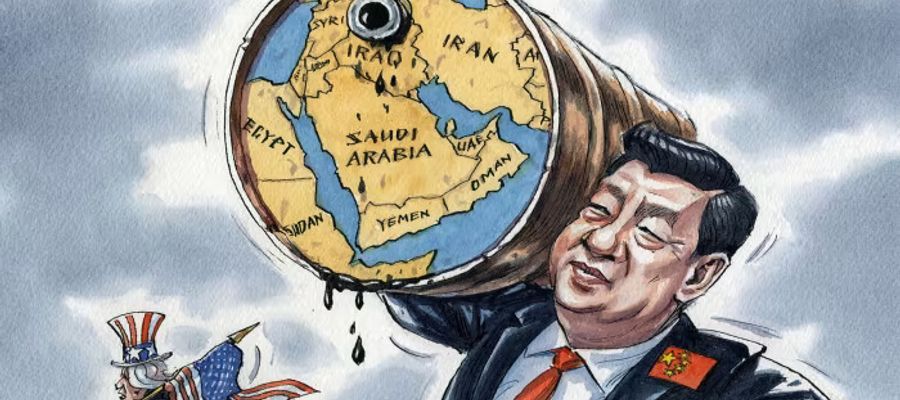 Riyadh, the capital of Saudi Arabia, hosted the 1st China-Arab Summit on December 9. The Summit, attended by Chinese President Xi Jinping, Saudi Arabia's King Salman bin Abdulaziz, Egyptian President Abdel Fattah al-Sisi and the leaders of the United Arab Emirates (UAE), Bahrain, Tunisia, Kuwait, and Sudan, was closely watched to monitor China's growing influence on the Middle East and the course of the US-China struggle. In addition to the Arab Summit, Xi Jinping also attended the African Summit with the leaders of African countries.
AP
China's President Jinping received an official welcome in Saudi Arabia, a country of great importance for his Middle East and energy policy, and described his visit as 'the beginning of a new era' that will further deepen cooperation between the two countries in various areas. Jinping said that China aims to cooperate with Saudi Arabia and other Gulf countries in the fields of nuclear energy, nuclear security, and space exploration, signaling that his country will invest more in the Middle East in the following period.
Projects that articulate with one another
China's Middle East policy is centred on Saudi Arabia, the world's largest oil exporter, and the Gulf countries, which are critical to the flow and security of energy supply. On December 8, one day before the China-Arab Summit, Jinping traveled to Riyadh, where he signed the 'Comprehensive Strategic Partnership Agreement' between China and Saudi Arabia with King Salman bin Abdulaziz of Saudi Arabia.
In this context, 34 investment agreements were signed between the two countries, and it was agreed that Saudi Arabia's vision for the future, called 'Vision 2030', which aims to expand the sectoral diversification of its economy, and China's 'Belt and Road Initiative' project, which stretches from Asia-Pacific to Europe, will be developed in tandem with each other. Commenting on the Comprehensive Strategic Partnership Agreement, Saudi Arabia's Minister of Investment Khalid Al Falih announced that his country signed a 50 billion-dollar investment agreement with China.
Cooperation between China and the Arab countries has increased in recent years, ranging from the defense industry to technology transfer. China's arms sales to the Middle East and Gulf countries have increased dramatically in recent years, while China-based construction companies have undertaken massive infrastructure and new settlement projects in Saudi Arabia and Egypt.
On the other hand, the Chinese government, which sells 'facial recognition technologies' to Gulf countries, especially to the UAE and Bahrain, is also conducting joint research projects in the field of artificial intelligence with these countries. Seeking to further increase its share and importance in world trade, China is continuously expanding its port and logistics investments in the Middle East, Gulf and African countries as part of the 'Belt and Road Initiative'.
China's growing interest in the Middle East
The Chinese Communist Party, which rules the world's most populous country with an authoritarian system, sees securing energy supplies as one of the main goals of its foreign policy to maintain high growth rates and job creation for the stability of the system. Energy and transportation are the main sectors of the Belt and Road Initiative, with 44% of the project budget allocated directly to energy investments. Fossil fuels account for 91% of the energy investments made by Chinese banks in target countries under the Belt and Road Initiative. In this context, the Middle East countries are the largest suppliers of the oil supply that China needs, and therefore, both politically and economically, the countries of the region have become a focal point for the Chinese government.
The table below shows the Middle Eastern countries have a great share in China's oil imports. China's huge dependence on the Middle East's oil reserves has led China to become more economically and politically active in the region and to strengthen its existing cooperation and alliances.
Middle East crude oil export statistics to China
At the December 9 summit, Xi Jinping also pledged greater use of the yuan for gas and oil imports from Gulf countries. Jinping has long placed the use of the yuan in bilateral trade as an alternative to the dollar, an important symbol of US hegemony, at the centre of his foreign trade policy. By increasing the strength and share of the yuan in international trade, Jinping wants to show China's rise as a new superpower to the whole world.
Since the launch of the Belt and Road Initiative in 2013, China has invested more than 123 billion dollars in the Middle East and North Africa. Meanwhile, it has greatly increased its trade volume with Middle Eastern countries, becoming the leading trading partner of many countries in the region.
China, Saudi Arabia's number one trading partner, signed a partnership agreement in 2017 to build a drone manufacturing factory there. Today, it is steadily increasing its military cooperation and investments with Saudi Arabia.
On the other hand, the trade volume between Iraq and China increased by 1000% between 2008-2018, reaching 30 billion dollars. Iraq has become China's third largest oil supplier, while China has become Iraq's largest trading partner and foreign investor.
Moreover, Iran, which has a strategic importance for China politically, militarily, and economically, signed a '25-Year Cooperation Agreement' in March 2021. Iran has a strategic position in China's energy imports, both because it has huge oil reserves and because around 40% of China's oil imports are transported through the Strait of Hormuz. In addition, it has a key role in the Eurasian leg of the Belt and Road Initiative, as it has land access to Azerbaijan and Central Asian states with large oil and natural gas resources. Like many Middle Eastern countries, Iran's primary trading partner is China, and according to EU Commission data, Iran exchanges 28.6% of its imports and 40.4% of its exports with China.
China is as dependent on foreign suppliers of natural gas as it is on crude oil, and Qatar, the world's largest exporter of liquid natural gas along with Australia, is of great importance to China. Qatar's liquefied natural gas exports to China account for 28% of China's domestic consumption, giving Qatar a strategic significance for China's energy security.
China fills the gap brought on by the US
During Xi Jinping's visit to the Gulf countries in 2018, important agreements were made with the countries in the region in the fields of defense and telecommunications. The UAE signed a deal to use US-sanctioned Huawei's 5G infrastructure and bought Chinese-made L-15 jets after the Biden administration halted the purchase of US-made F-35 fighter jets.
Saudi Arabia, which remains heavily dependent on the United States in the fields of defense and security, is also deepening its defense cooperation with China, especially the import of drones, while transferring know-how from Chinese companies in nuclear energy, which is of great importance for the Vision 2030 plan. The Gulf states' deepening cooperation with China in the areas of defense, energy, and telecommunications is fundamentally aimed at creating the necessary resources to move away from the US and pursue an independent foreign policy.
The US Congress has conditioned investment, cooperation, and sales in both military technology and nuclear energy on its own foreign policy priorities, forcing Gulf states to seek alternative alliances. In this sense, authoritarian countries such as Russia and China, with their realistic foreign policy, offer an important alternative to authoritarian Gulf monarchies seeking 'unconditional' interlocutors in defense industry, nuclear energy, and communication technologies.
In China's case, the main motivation for its massive economic investments and bilateral agreements in the Middle East is energy supply, which is vital to maintain stable growth rates.
The US withdrawal from the Middle East, which started with Donald Trump and continued with Joe Biden, is creating political and economic opportunities in the region for China. In addition to cooperation and trade agreements, China has signed astronomical arms deals with Iran and Saudi Arabia, and conducts joint military exercises and intelligence sharing with Iran. Especially given the importance of the Strait of Hormuz for oil supplies, Iran's strong military presence in the region and ensuring the security of sea routes is highly crucial for China.
In order to take bilateral relations to a higher level and secure energy imports and trade agreements, China has signed cooperation and partnership agreements with many Middle Eastern countries, and with the China-Arab Summit, these relations have been institutionalized and bilateral partnerships have been extended to a wide range of fields, especially nuclear energy. It can be said that the Iranian factor is the biggest obstacle to the deepening of China-Gulf relations in the following period. The regional conflicts and leadership struggle between Iran and the Gulf states will force China to develop relations that stabilize the region and satisfy both sides.
Hikâyeyi beğendiniz mi? Paylaşın.
Hikâyeyi beğendiniz mi?
Kaydet
Okuma listesine ekle
Paylaş
Nerede Yayımlandı?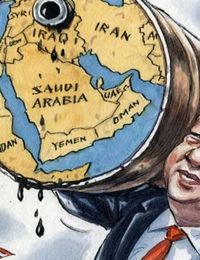 Weekly insights: International political balances
Yayın & Yazar
;