Democratic Weekend Nation of Broadway Market
Neighborhood: Hackney. Venue: Broadway Market. Local: Nivi Jasa.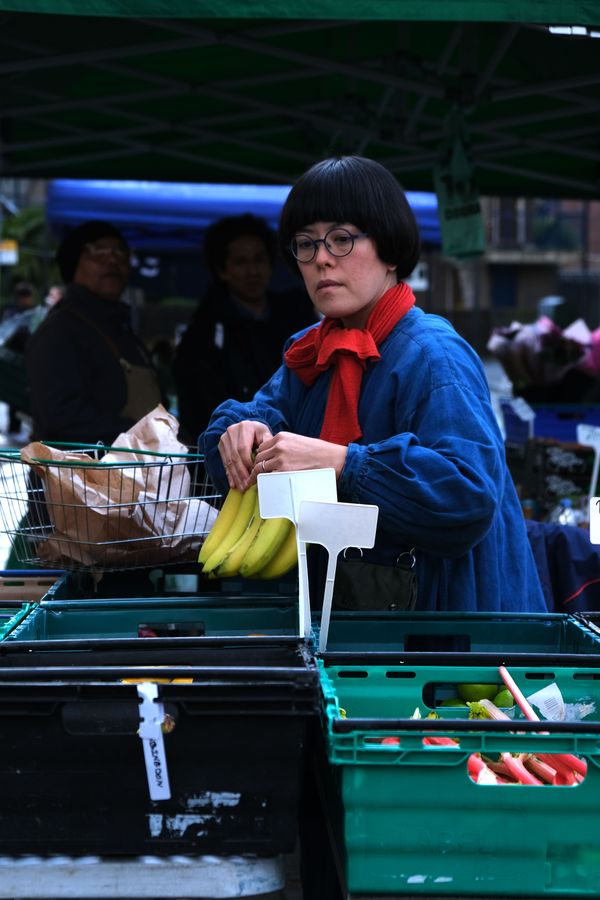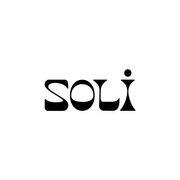 Soli
Istanbul based collective magazine documenting cities through their neighborhoods and communities.
Neighborhood: Hackney. Venue: Broadway Market. Local: Nivi Jasa. Words by: Hazal Yılmaz. Photos by: Alper Goldenberg.
What makes a neighborhood a desired landscape to live in, a community to belong? What is the je-ne-sais quoi that makes one choose to live in a space defined by postcodes yet separated from the adjacent street with a hunch? Is it the proximity to the schools, parking lot, a 24/7 open shop or on the contrary the isolation, the silence, the tranquility, the non-sound? Is it the closeness to the sky versus the soil? To some, it would be the ecosystem that surrounds it. The susurration of waves hitting the shore, the wind howling on the cherry tree branches, a little egret looking for their next food alongside the lake. A ramp? Not the first choice unless the house, flat, or apartment in question is located all the way up, maybe looking down to a bewildering panorama.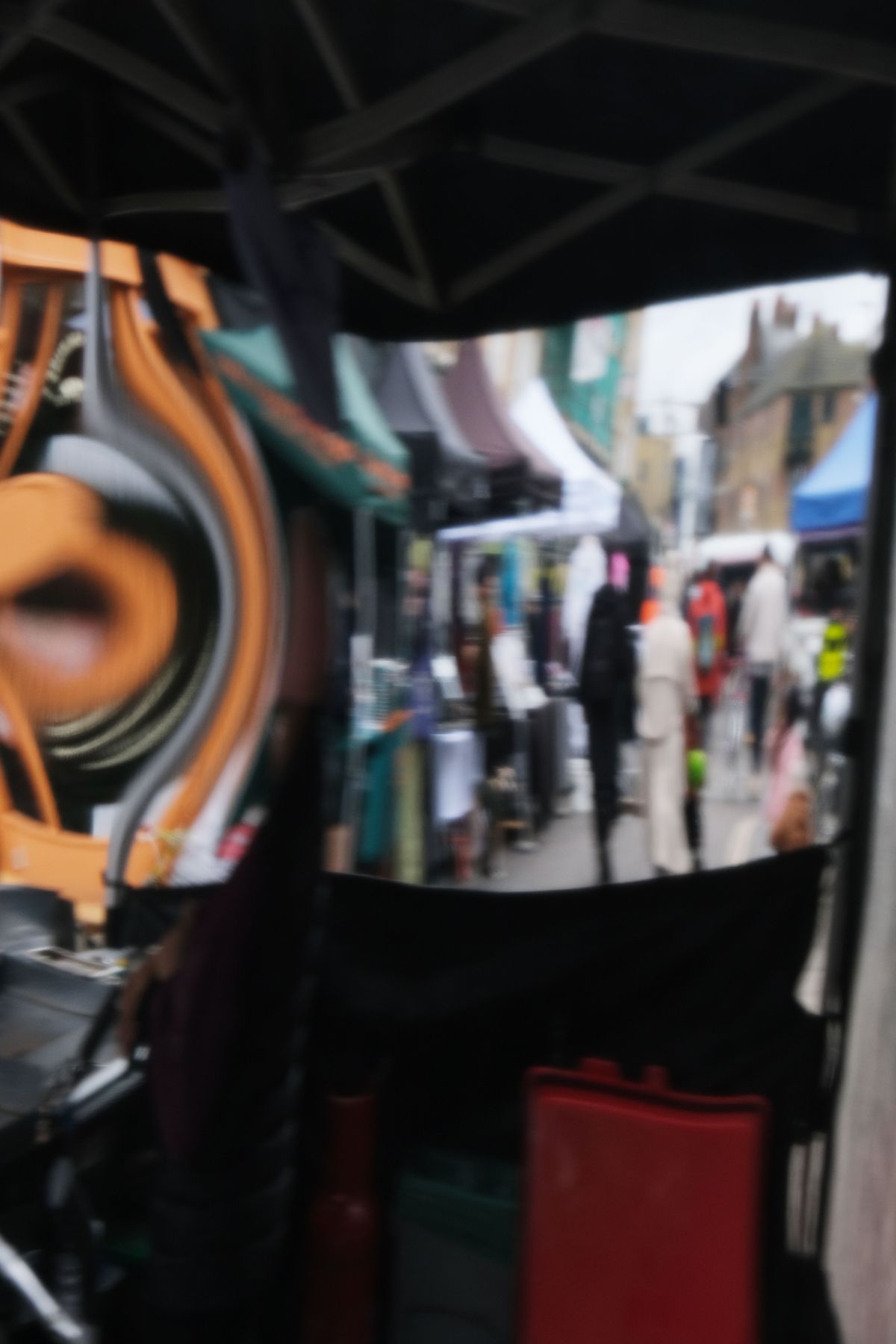 Fantom of the neighborhood
---
For a common human being living within the peripheries of E8 (Between Hackney Downs Park on the north, Haggerston in the south, Dalston Junction defining east and Well Street west including London Fields, unfortunately excluding My Neighbours The Dumplings to those who are not familiar) this question mostly would be answered by the closeness to Broadway Market; on weekdays the intersection of morning people running, getting their coffee from Climpson & Sons; noon sightseers chasing a place in front of L'Eau à la Bouche, afternoon tourers settling down at Dove with an Annie Ernaux book published by Fitzcarraldo Editions, bought from The Broadway Bookstore, night comers having a little drink at Off Broadway before heading at home or a Wednesday jazz night at NT's Loft and on weekends where Mali rhythms are heard while eating baklava accompanied by Vietnamese coffee, where the cultures, languages, traditions, affirmations, and exclamations intermingle to form a brand new, temporary Democratic Weekend Nation of Broadway Market.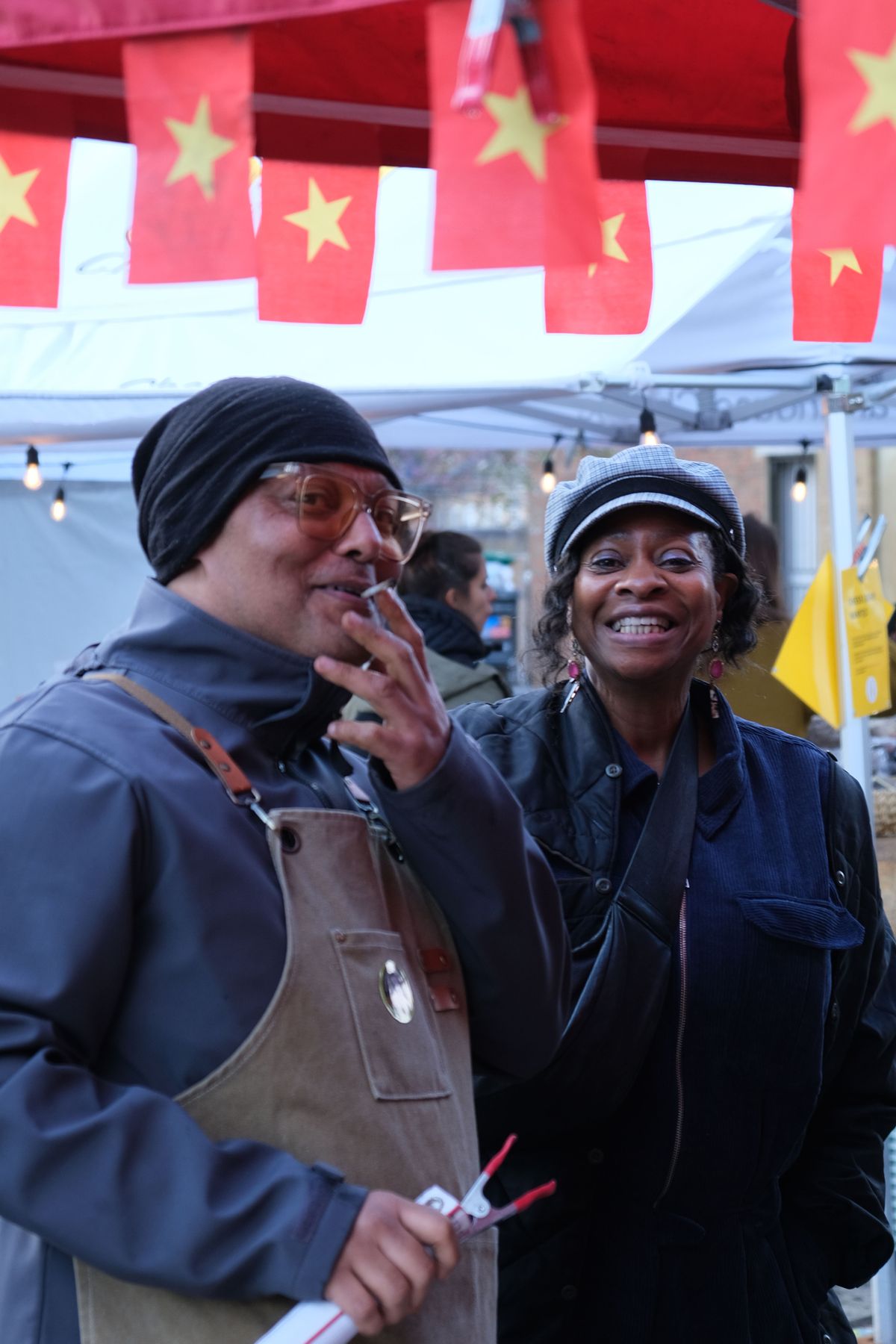 A sneak peek of the Democratic Weekend Nation of Broadway Market
---
Broadway Market reminiscences
For the last five decades, East London harbors many different cultures such as Gypsies passing through; Greek, Turkish, Caribbean and African communities. Once upon a time a Victorian street market called Trinovantum by "Brutus the Trojan", was a busy cart track road that help to bring food supplies to London around 3,000 years ago, as well as cattle from Essex and Epping Forest to slaughter. Part of the old "Porter's Path", a merchant's route between Hackney and Shoreditch, the street has existed since Roman times with changing uses.
The historic pedestrian route; Broadway Market was not only a vital supply route for a rapidly growing settlement but also an important area for supplying Phoenician merchant ships moored in the ancient London Pool. Still known today as the "Porter's Way", it was used to transport supplies from the rich pasture and wheat fields along the Lea Valley. The market stretched from the Isle of Dogs (Welsh: Ynys Dociau) and Billingsgate (King Belin's Gate) to what is now London Bridge. Until the 1980s, the roads through Hackney were all chained and padlocked between Friday afternoon and Monday morning to prevent the passage of private vessels. Rumor has it that the river was opened to the public after a group of people wanted to swim there at the weekends, and gradually the streets we travel today began to form.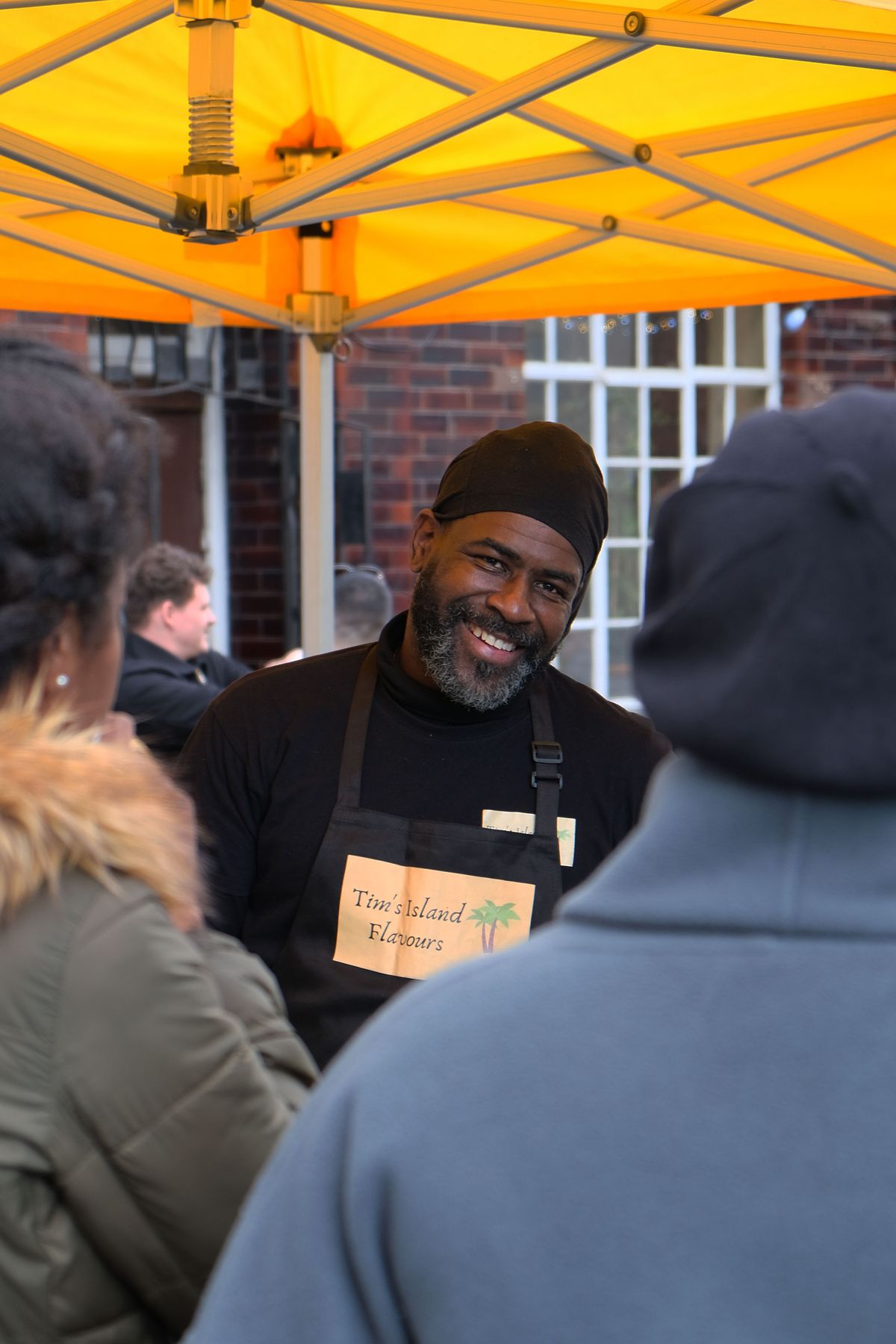 The rallying place: Broadway Market
---
After the 1979 financial collapse, a Victorian-themed carnival was organized by two shopkeepers to keep Broadway Market afloat, to which all residents were invited. In 2004, 25 years after the carnival, the roads were closed to traffic and the market was designed by the Broadway Market Residents and Traders Association (BMRTA) so that it would not affect neighboring markets.
I am Nut Ok: A vegan addition to the market space
Nivi and Angela start I am Nut Ok at the adjacent street which is the school courtyard on weekdays. "By then it was a vegan market," Nivi says. On the contrary of regular arrangements in which you have to apply, and pass through an assessment period before being admitted as a permanent vendor at the main street, Broadway Market Residents and Traders Association (BMRTA) invites them. "We were creating something unique, artisan vegan cheese, and this was missing from the grand total," he says. A taste, even for non-vegans, indistinguishable from what they were used to, made from cow, buffalo or goat milk.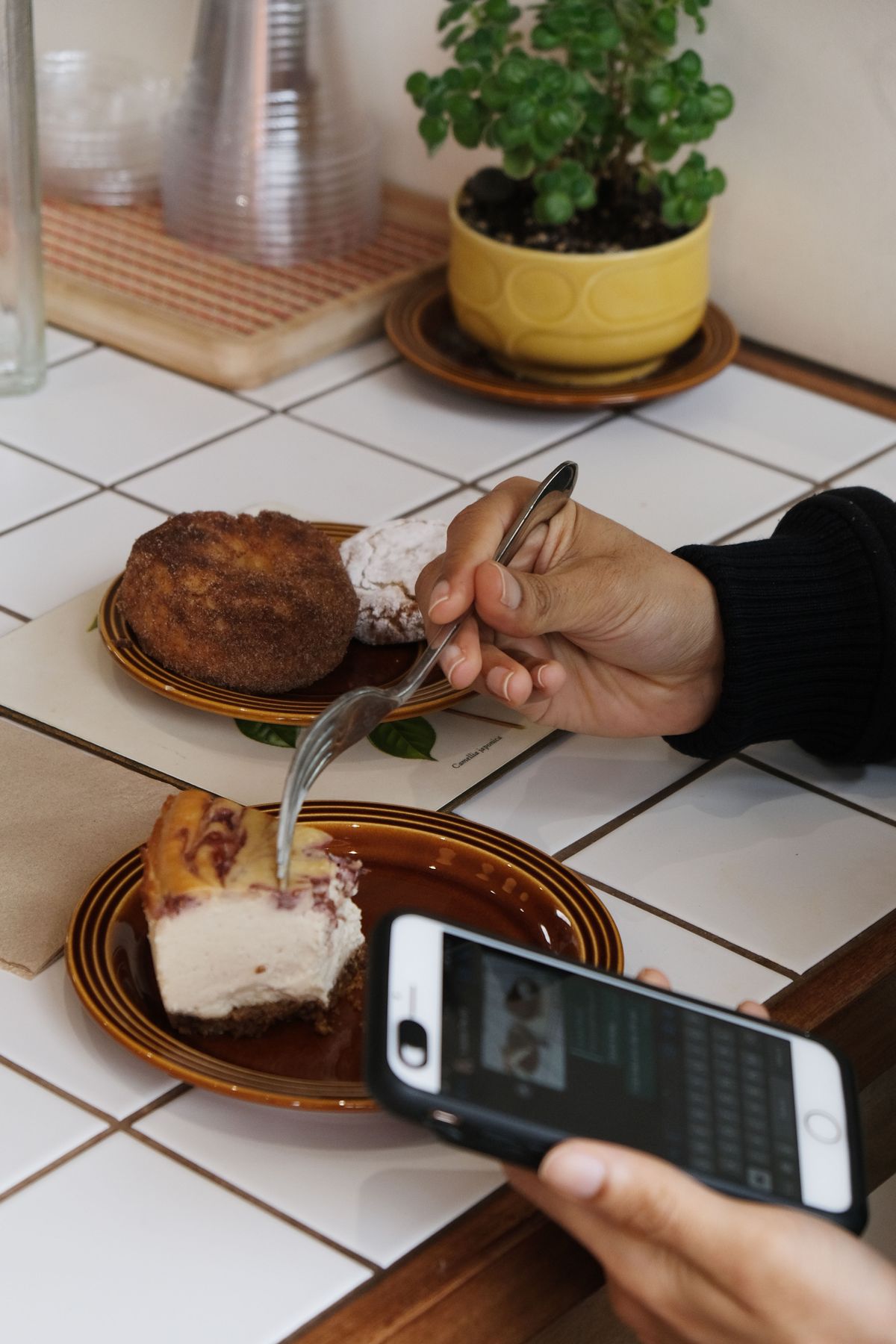 Give a few bites for this vegan cheesecake
---
"I think London is really East-focused and diverse when it comes to vegan food. As soon as you move West, the options are fewer. The East offering is more diverse, from Nepalese to Ethiopian, Vietnamese and Chinese cuisine; West feels quite posh and (still good) but more classic; South has always been more Caribbean," Nivi mentions, which makes me think about the effects of food on understanding culture(s) surrounding us, how through taste, smell and flavor we are more open-mindedly drawn."Business-wise, I have to say that it has been an advantage having so many various traders around us, as it helped us grow faster and diversify our channels," mentions Nivi about starting from a market stall before establishing a permanent place in Broadway Market.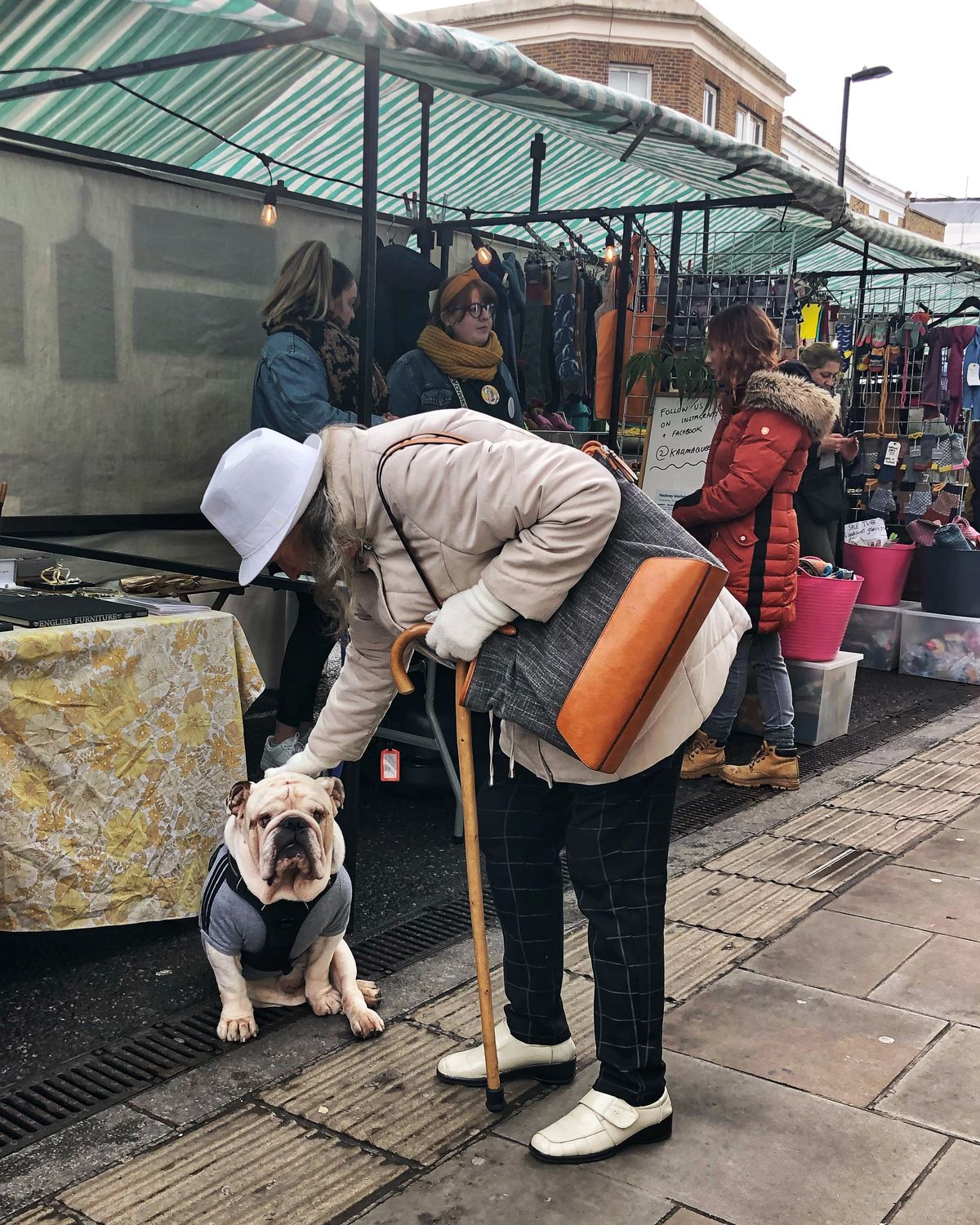 Broadway Market locals
Photo: Hazal Yılmaz
---
Third Culture: A plant-based deli on its permanent place
I ask Nivi how the vegan scene from when they started at the Courtyard Market to today has changed. "A lot," he says. In 2016, considered a dietary restriction, today a political statement, London's, especially East London's approach to veganism has changed a lot. It is easily noticed in daily life, through food. "Back in 2016 there were just a few vegan options and now you can basically enter almost every restaurant and find a broad selection. Because there is demand, chefs and tastemakers try to come up with new recipes, and taste palettes. Surprisingly, when we decided to open our deli in Broadway Market, there wasn't a single plant-based restaurant in the street, so we almost felt obliged. Third Culture Deli is an American-style diner combining Italian soul with plant-based recipes. The classic clam chowder soup is made from corn, to recreate another diner classic, the Reuben sandwich we use seitan. Every day either we transform non-vegan flavors and veganize them or we create new recipes," he answers.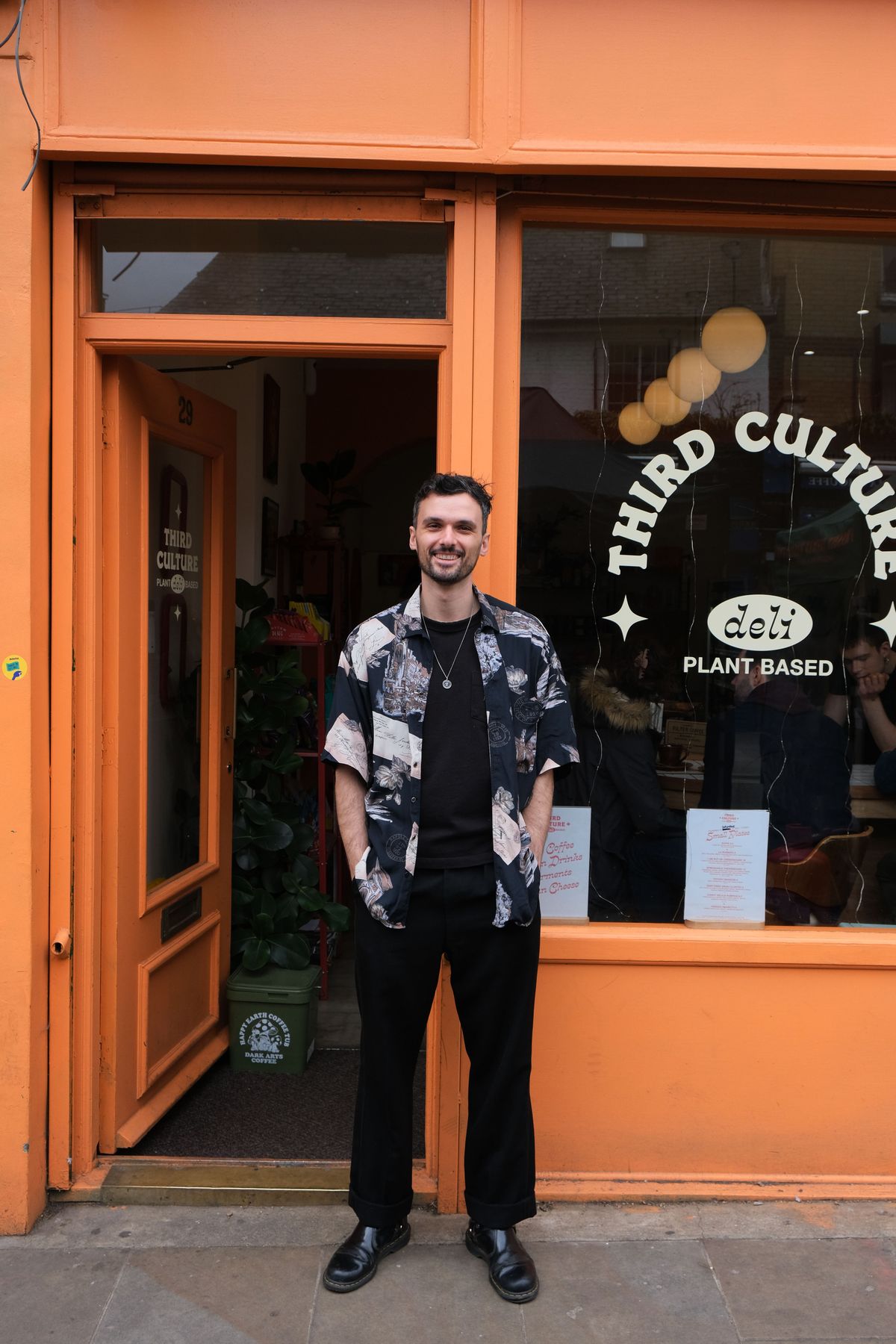 Nivi in front of Third Culture
---
I finish my Caprese sandwich made with Bluffalo notzarella and return to the open market area. Standing in front of the onigiri stall now, there is a distinct BBQ smell in the air. Once the last place for hungry farm animals to graze overnight, Broadway Market's (culpable!) past is only visible through street and pub names nowadays. Sheep Lane, Lamb Lane and the Cat & Mutton Pub to name a few. Once the midpoint of animals proceeding to the slaughterhouse, today Broadway Market is the intersection and pioneer of an ever-changing culture. In three, five, or ten years, can we talk about a vegan Democratic Weekend Nation of Broadway Market? Probably, in my opinion.
Hikâyeyi paylaşmak için:
Kaydet
Okuma listesine ekle
Paylaş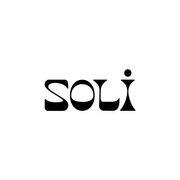 Soli
Istanbul based collective magazine documenting cities through their neighborhoods and communities.
NEREDE YAYIMLANDI?

Soli
∙
BÜLTEN SAYISI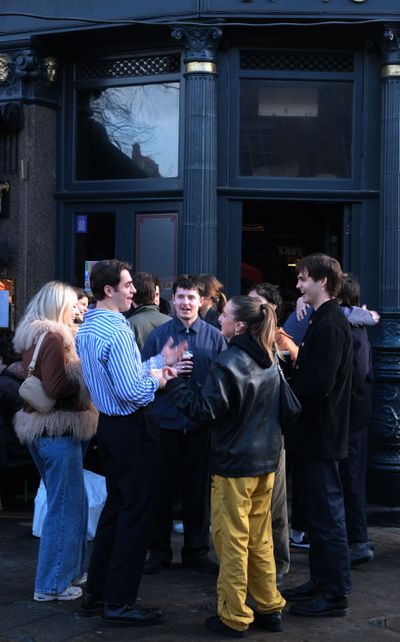 YAZARLAR

Soli
Istanbul based collective magazine documenting cities through their neighborhoods and communities.
;