Deniz Kuzuoğlu & Salon İKSV
On Istanbul's music scene and more with Salon İKSV director Deniz Kuzuoğlu.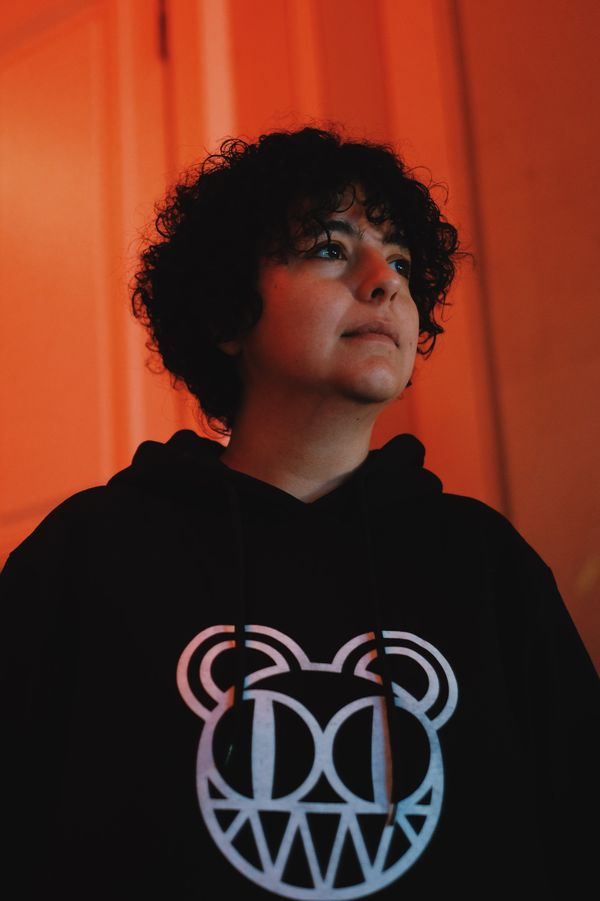 Together with GetirÇarşı
A shop for furry friends too: GetirÇarşı Helping pet owners shop effortlessly from the pet shops in the area, GetirÇarşı delivers all of your pet's needs to your door within minutes. Including a variety of shops, such as grocery stores, florists, and pet shops; GetirÇarşı delivers everything your furry friend needs from local pet shops to your door in 30-45 minutes. Thousands of quality products including food, toys, litter, and leashes arrive at your door with GetirÇarşı , so that you can devote more time to your fur baby.
Learn more →
This week's Istanbulite is Deniz Kuzuoğlu, the director of Salon İKSV, a place frequented by true urbanites and a source of energy for weekends and weekdays. What awaits music lovers in the city? What can we listen to, and when? As we would never cross an Istanbulite, we are ready!
---
ID, Deniz
My nickname is: Kuzu (sheep)
Recently, I have discovered in Istanbul: Aheste's Negroni & Küçük Plak Dükkânı (vinyl shop)
I live in: Valideçeşme but I'm from Ankara in my heart.
I always listen to: Jeff Buckley - Grace (the album) while walking from home to Nişantaşı in the winter.
According to me, the top three unforgettable concerts in Istanbul are:
o Nine Inch Nails – Rock'n Coke 2009
o Rufus Wainwright – Istanbul Jazz Festival 2008 - Hagia Irene Museum
o King Gizzard & The Lizzard Wizard – Salon İKSV – 13-14-15 March 2018
Only a true music lover-Istanbulite would know: Salon İKSV
---
ID, Salon
My nickname is: İKSV
My first concert was: The Bad Plus
My first legendary concert was: Marcus Miller
You'll listen to: amazing artists this season. (Not gonna name them before our annual announcement!)
Only a true Salon-regular would know: Hoşcan Çıkmazı Street & Mr. Sakip
---
SHOOT THE BREEZE
What does Salon represent in the Istanbul music scene?
Salon represents good music, discovery, sincerity and happy memories. We can say that it is the meeting point for music lovers looking for a peaceful and private space in the heart of the city.
You are also celebrating your 10th anniversary at Salon. What are the things that have never changed in the history of Salon for more than 10 years?
The excitement and party of the opening every autumn, Sarkis' chandelier, Mr. Sakip at the door, our excitement and passion for music, and the enthusiasm that each festival of İKSV brings to the building in different months and seasons are the things that never change. Of course, there are things that have changed in its 13-year history, but we can say that there is not much difference physically and spiritually. Salon has always had a self-renewing programme, but neither the conversations in the back alley nor the physical proximity to the artists who you can actually touch by reaching out, have changed. Our audience has been with us on this journey, expanding and evolving every year and getting more acquainted with the venue.
In the last 10 years, there has been a century of events that will affect the music industry in Istanbul. How did all this strengthen us? What have we learnt during these times? What has changed permanently in the Istanbul music scene?
Turkey's music market has always been faster and more agile in crisis management than other places, but everything we have experienced, especially in the last 10 years, has provided us with new teachings in event management. Our quick decision-making and implementation reflexes have improved, and the details and priorities we consider when planning an event have increased.
The music scene, especially live music venues are unfortunately the first areas to be affected by every socio-economic crisis. There have been many losses of space and labour force. One of the biggest gains in this process was the strengthened communication between the sector players. Everyone learnt that it is more beneficial in the big picture to make the cake bigger instead of taking the biggest slice.
Can you tell us about the memories of the past 10 years in Istanbul that went down in the history of legendary Istanbul music? What were the milestones? What did we build from scratch?
There were two concerts that took place at the end of 2013, one of the most challenging summers in Istanbul, which gave us and the audience hope: Roger Waters The Wall Live and Iron Maiden, the last event at İnönü Stadium. We saw there that people would come together no matter what.
The same feeling was experienced at İKSV festivals, which continued their events uninterruptedly during the pandemic period, sometimes online, sometimes at reduced capacity. While we were wondering what kind of demand there would be for events after the opening, we got to spend the summer of 2022 together.
In the last 10 years, we have come out of every problem that made us ask 'Will there be any more events?' By rebuilding events, we have gained new venues, and new festivals have sown their first seeds. We have seen how solid the foundations of a city like Istanbul are in terms of culture and arts. Even if it is painful, even if we cannot progress as fast as we want, hopes and dreams still keep going.
A little bit about the future: What kind of a transformation do you foresee and imagine for the Istanbul music scene in the next 10 years?
Especially contemporary music (we can include pop, electronic, rock, indie, whatever you call it) is not seen as a cultural and artistic activity in our country. It is seen more as a field of entertainment. But when you look at festivals abroad, you can clearly see the contribution of all of them to the city where they are held. We can include Primavera, and Berlin club culture in this. It is one of the newest and most valuable areas of cultural tourism.
We had seen the attraction of Istanbul regarding this field in the early 2000s. When the general and local administrations realise the impact of these events on the promotion of the country, when they see the potential for tourism and income, and when they provide the necessary arrangements and support for these events to be held, we can reach the level of the cities, festivals and events that we aspire to in a short period of 10 years.
What do you see in the next 10 years of Salon? Are there any new corners that Salon will adopt after this? This year it turned into a festival, tomorrow, who knows?
Gezgin was actually a project we set out from Salon to embrace various corners of the city. It was always part of the plan to connect its continuation to a festival. Gezgin Salon will continue its single events and festival with the support of +1, but now, the question 'Why shouldn't we go outside of Istanbul?' has started to pop up in our minds.
Hikâyeyi paylaşmak için:
Kaydet
Okuma listesine ekle
Paylaş
NEREDE YAYIMLANDI?

Aposto Istanbul
∙
BÜLTEN SAYISI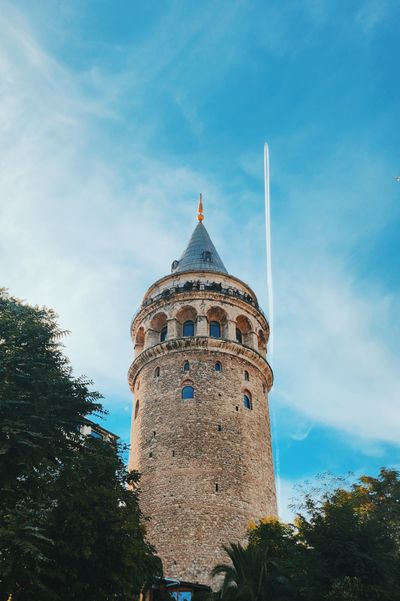 YAZARLAR

Aposto Istanbul
A weekly, practical guide to Istanbul for those who want to make this city their neighborhood. Every Sunday.
;