ENIS KARAVIL
Sanayi313 founder, creative director, and interior designer living and creating in between Notting Hill and Sanayi.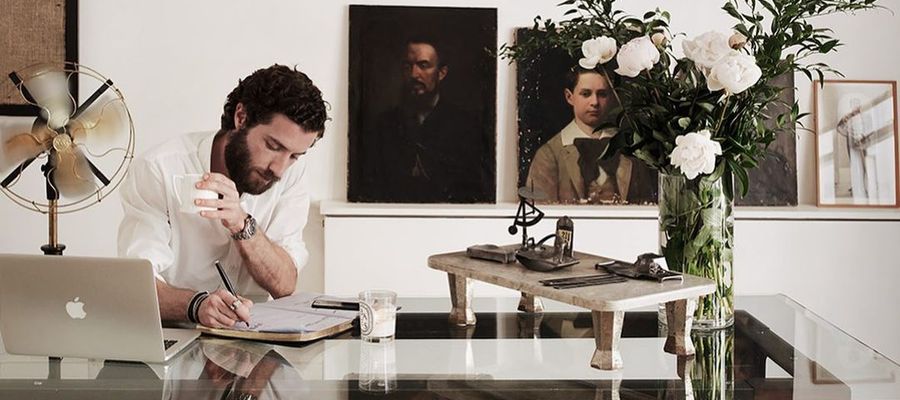 Meet Enis Karavil;
ID
I live in: Between London and Istanbul but in my heart, I'm from Paris.
I have recently discovered: Buns from Home, Notting Hill London.
My favourite street: Westbourne Grove because it's a spacious street lined by trees which makes walking along feel quite good.
A nice stroll around my neighbourhood: Starts at my street (Westbourne Grove) towards Golborne Road in Notting Hill.
This is my daytime hangout: Breakfast at Electric House followed by antique hunting on Marylebone Church Street, lunch at Ottolenghi and furniture shopping on Pimlico Road.
A Londoner you must meet: The House and Museum of Sir John Soane because apparently, he curated an amazing collection of antiquities, furniture, and art two centuries ago.
Sir John Soane Museum

---
This designer is a local gem: Not a designer but a mecca for amazing designers: Dover Street Market.
Only a true Londoner would know: The pleasure of an early breakfast at The Wolseley.
SHOOT THE BREEZE
How long have you been a Londoner? What attracted you to live here?
I've been a Londoner since 2010 when I first settled in the city for my Master's degree at the Inchbald School of Design.
London is described as a multicultural, multi-coloured city, do you see indicators of that in design/architecture?
London skyline presents a fascinating blend of modern architecture which beautifully contrast with the architectural heritage of the city. I'm particularly amazed by the work of Amanda Levete at the V&A where she created a new courtyard and an additional subterranean gallery. These modern functions are perfectly adapted to the landmark architecture.
What excites you about the London design scene? What is in vogue at the moment?
It's exciting to be in London when the city shows its most vibrant and dynamic side during Pad London and Frieze.
Can you take us to a road around town, where we should look up, which door should we enter, where do we get lost, where do we stop, pause, and stare at an inanimate object?
Let's take a stroll starting off at Notting Hill, passing through Hyde Park and heading out towards Mayfair. After visiting an exhibition at The Royal Academy of Arts, we make a short trip to the Burlington Arcade to check out some vintage watches and call it a day after a quick bite in Soho.
What do you complain about the most?
The gloomy, grey skies of London.
Hikâyeyi beğendiniz mi? Paylaşın.
İlgili Başlıklar
Inchbald School of Design
Hikâyeyi beğendiniz mi?
Kaydet
Okuma listesine ekle
Paylaş
Nerede Yayımlandı?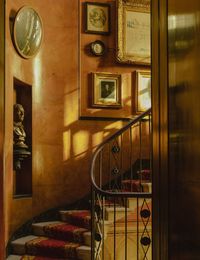 📻 Dance at the Grow, Notting Hill for antique shopping
Yayın & Yazar

Aposto London
A weekly, practical zine to London for those who want to make this city their neighborhood. Every Tuesday.
;