From movie magic to cinematic encounters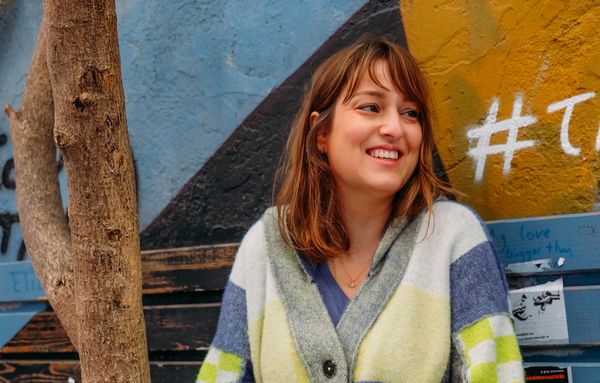 Discovering Nisan: "I can't recall the first film I watched, which makes me sad. My memory is very weak, lack of memory is a bad wound of mine," says Nisan Dağ. She said cinema was like magic to her. She recalls watching Tim Burton's scary yet emotional characters or watching Maya Deren's Meshes of the Afternoon (1943) for example.
When she was younger, she loved the fantastic and surreal elements in cinema, or the things wherein we can somehow feel the magic: "Somewhere inside of it says, I hope that fantastic world will never disappear. Maybe the animation scenes in When I'm Done Dying are the manifestation of movie magic still inside me."
From the seaside to the slums: She shot her first feature film, Across the Sea (2014), with her classmate Esra Saydam from Columbia University in Ayvalık where her summer house is located. In the movie, Damla had moved to New York 8 years prior without informing her ex-lover, and when she returns to her summer house years later, a confrontation awaits her. Secrets are revealed. Nisan's cinema likes to confront her characters and make each other say everything in a flash.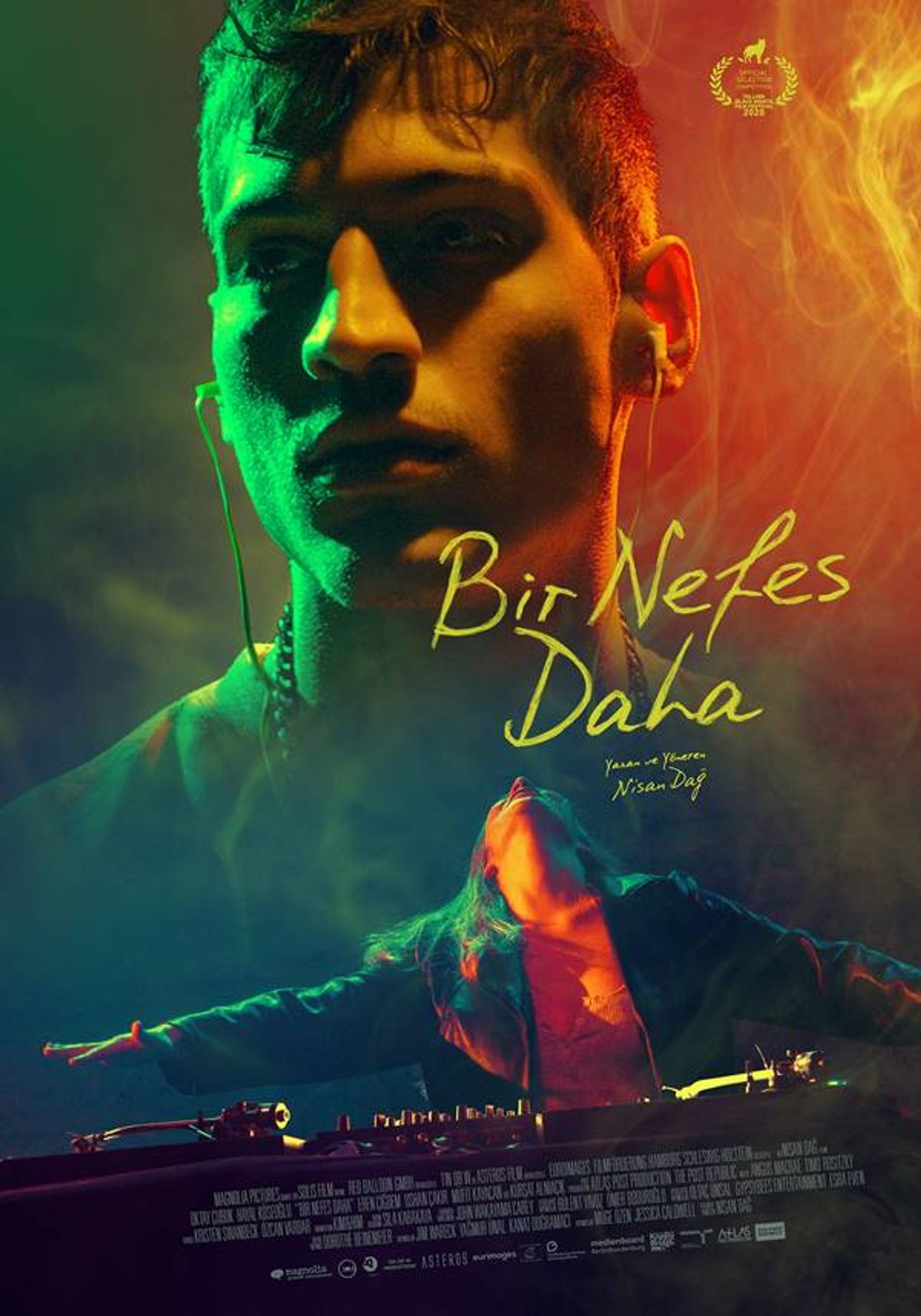 When I'm Done Dying
---
Five years later, in her first feature film, When I'm Done Dying, which she shot alone, this time in the fictional neighborhood of Karaçınar in Istanbul, DJ Devin, who wants to help Fehmi, a talented rapper and synthetic weed addict, in his career and his getting rid of addiction. We are talking about the similarity of the relationship dynamics in the two films in terms of class conflict, the change in plans and the turning of life goals into disappointments.
Exploring with Nisan: She suggests talking about Eliza Hittman's cinema, which tells stories of self-discovery set in New York, and more often in Brooklyn. Nisan says she was impressed that she was "not afraid to get too close to her characters and the strong atmosphere she created" in her films: "It can also give you space as a spectator."
We talk about how Eliza Hittman films seem to exist on the same planet. "When I look at all three of her movies, I feel like I've entered a planet and all three of them can coexist on the same planet. All three films are in the same atmosphere, it's as if we can take the subway with Lila from It Felt Like Love, see Frankie in Beach Rats on her way to Coney Island, then jump from there and go to Manhattan and find Autumn in Never Rarely Sometimes Always. There is that feeling."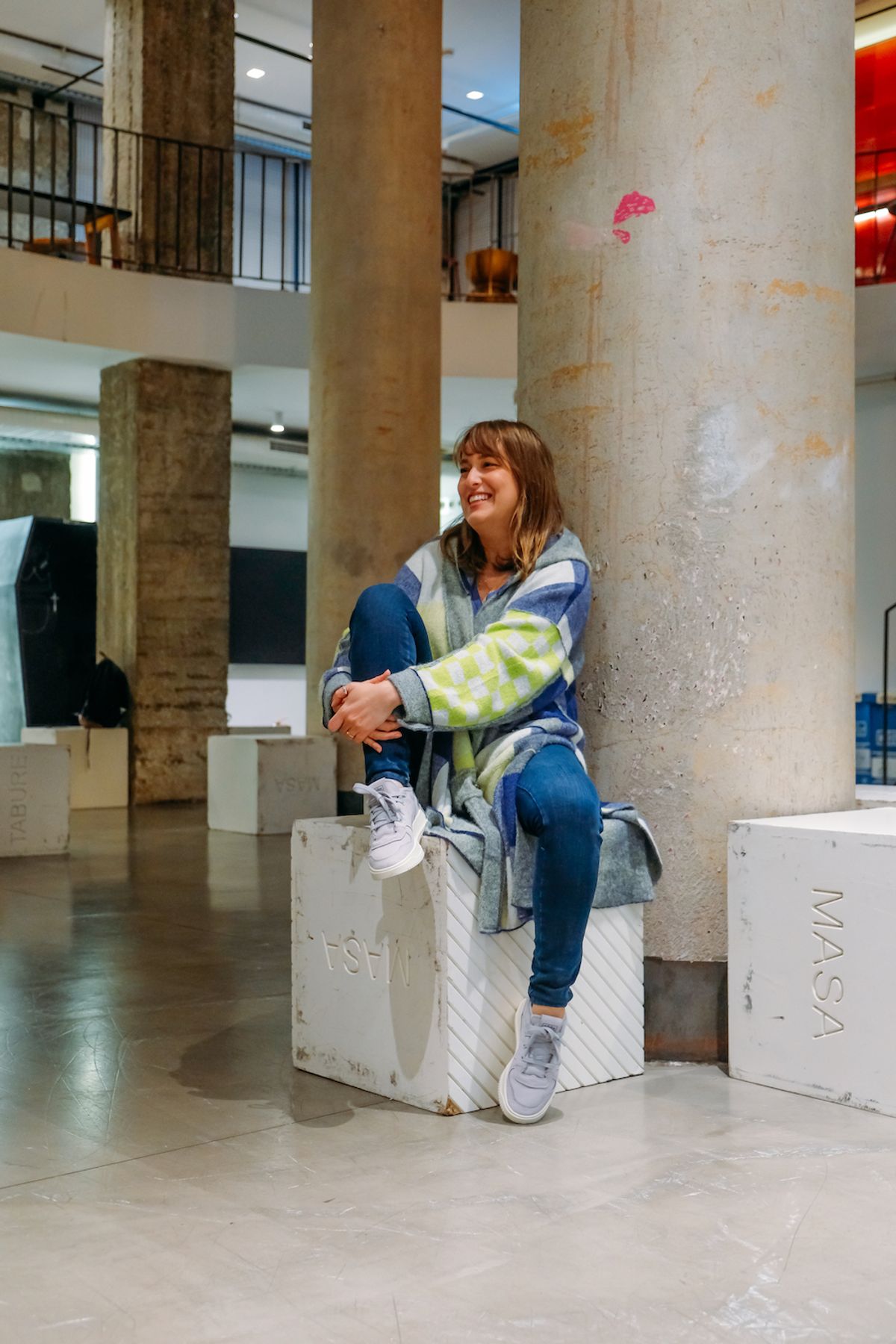 In the foyer of Moda Sahnesi with Nisan, shortly before we were invited to leave
---
Nisan says that when she doesn't get too immersed in constructing the story, it opens up space for her to breathe with the character. She says that she doesn't get as close to the characters at Hittman because the camera becomes similar to a gun, "But if you constantly detonate that gun, it will reduce the impact of a story-heavy job."
I enjoyed this part of Discovery Film, comparing films of the two directors, the relationships we established with each other, and the details that we made each other aware of. Nisan continues to build her own cinema, expand her own planet like Eliza Hittman. One movie at a time.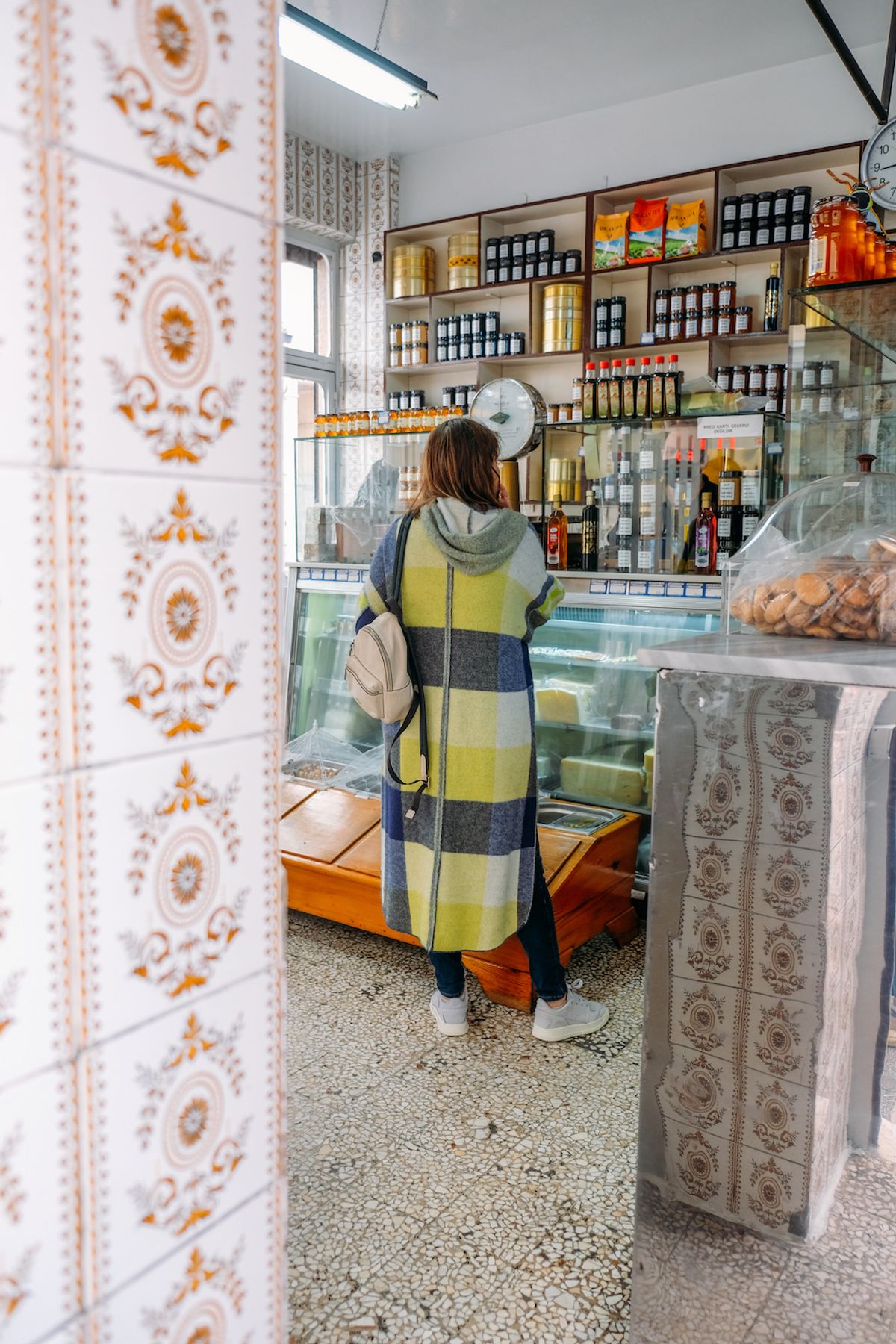 Shopping for mastic jam in Moda with Nisan
---
She says: "Actually, seeing how magical capturing a certain emotion, entering into a person's life and being able to breathe with them can be, came to me as I matured, something I am still not done with. I feel like I have just gotten out of adolescence in my cinematic journey."
Hikâyeyi paylaşmak için:
Kaydet
Okuma listesine ekle
Paylaş
NEREDE YAYIMLANDI?

Duende
∙
BÜLTEN SAYISI
∙
ÜYELERE ÖZEL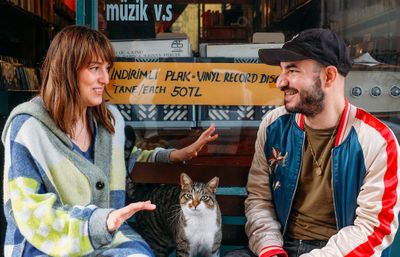 YAZARLAR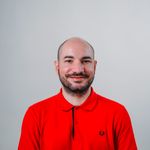 Emre Eminoğlu
1987'de İstanbul'da doğdu. Sabancı Üniversitesi Üretim Sistemleri Mühendisliği lisans ve İstanbul Bilgi Üniversitesi Kültür Yönetimi yüksek lisans programlarından mezun oldu. Sinema, kültür ve sanat yazarı ve editör olarak çalışıyor.

Duende
Aposto's publication of arts and culture. New guests, interviews, podcasts, and explorations from the universe of music and film.
;