How and why: Internet held 'captive' by governments
How and for what purpose do governments censor the Internet? Which methods are most commonly used to censor the Internet?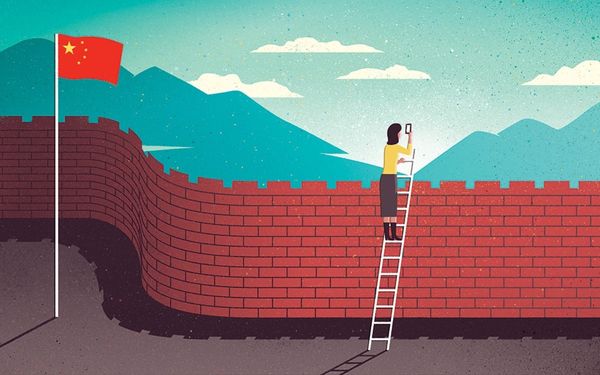 We often think of the Internet as a tool to find answers to all of our questions, but the Internet is much less free than most of us realise. The main reason for this is that governments want to utilise the power, or rather the 'powerlessness' of the internet to control societies.
It is impossible to find a government in the world that does not censor the Internet; however, the extent of this censorship varies depending on the government and the period in which it is imposed. In addition to governments regularly imposing extreme levels of censorship, some countries may impose more intense censorship in the event of extraordinary events that have a major impact on society, such as the temporary restriction of access to social media platforms such as Twitter, YouTube and Instagram during the recent explosion in Istanbul, Turkey in November.
So, how do censorship practices differ from country to country?
Saudi Arabia
All Internet traffic entering Saudi Arabia passes through a router controlled and monitored by the Ministry of Interior. This organisation reviews all news circulating on the Internet within the country and is also responsible for keeping a list of all previously blocked websites. Since 2003, more than half a million websites in Saudi Arabia have been included in this list since the Printing and Publication Law came into force by royal decree in 2003. While Google Translate is banned in the country, it is known that Wikipedia and WhatsApp were also banned for a period.
China
When it comes to censorship, China is one of the most regulated countries in the world. The country's strict and controlling regime uses a vast digital barrier known as the 'Great Firewall' to prevent the spread of information, allowing the government to block IP addresses, filter search engine results, and even redirect queries for restricted content to pro-government pages.
Internet censorship in China is so extensive that many journalists and tourists are forced to use VPNs (virtual private networks) to bypass the firewall. According to Wikipedia, the country currently bans 60 social media and streaming platforms, including Google, YouTube, Facebook, Instagram, Spotify, Twitter and Netflix. The Chinese government, which dominates a huge mass of 989 million internet users, has been named the 'worst internet abuser' among 70 countries for seven consecutive years, scoring only 10 out of 100 points in the 'Freedom of the Net' report published by Freedom House.
North Korea
The country with the worst reputation for internet restrictions and censorship is undoubtedly North Korea. In North Korea, where the number of websites open to access within the country is less than 30, most of the news published online is about the country's 'supreme leader' Kim Jong-Un and North Korea's achievements in the international arena, a significant portion of which is untrue or unverifiable and focused solely on controlling the public.
In North Korea, where Facebook, YouTube and Twitter were officially banned in 2016, citizens do not have access to the global internet and therefore can only use Kwangmyong, the national internet service run by the country. On the other hand, a select group of people, mostly military personnel and people associated with the government, have access to the internet, but in exceptional cases, some schools and government organisations can also use the internet.
United Kingdom
Compared to most countries, the UK allows its citizens much more freedom in terms of internet censorship. While there is little or no evidence of politically motivated censorship by the government, current filtering and blocking in the UK are used to block illegal material such as copyrighted media and child abuse pornography.
However, according to the 'Freedom of the Net 2021' report, internet freedom is 78 out of 100 in the UK, and the long-awaited 'Online Safety Bill' has been met with backlash. This law, which aims to block much illegal content, especially child abuse, is interpreted as having the potential to restrict freedom of expression on the internet by targeting those who criticise the government, and that the UK Office of Communications (OFCOM) may be authorised to impose heavy fines and block access.
USA
Like the UK, the US is known as a country where the internet is freer than in most other countries; however, this does not mean that there is no censorship on the internet in the US. In a country where access to banned content such as child abuse pornography is blocked, censorship can also be applied at critical moments such as election periods. For example, in the midterm elections held in recent weeks, most advertisements on social media platforms such as Facebook, TikTok, etc. that could have an impact on the election were banned. Moreover, in the US, where internet freedom is 75 out of 100 according to the 'Freedom of the Net 2021' report, many officials have been making efforts to ban TikTok, which is owned by the China-based company ByteDance, on the grounds that the data of its citizens is in danger.
On the other hand, the number of citizens who think that political views are censored on most social media platforms in the country is also quite high. According to a survey conducted by Pew, roughly three-quarters of US adults think that social media sites are very (37 per cent) or somewhat (36 per cent) likely to censor political views they find objectionable, while only 25 per cent of respondents think this is not the case. The survey also found that 90% of US Republicans believe that social media platforms are very likely to restrict their political views.
Methods used to hold the Internet 'captivate'
DNS Tampering
In countries where the authorities have control over domain name servers, the authorities can deregister a domain name that contains content that is considered 'prohibited' under national law. This prevents domain names from being translated into site IP addresses, making the websites in question 'invisible' to users' browsers and thus restricting access.
IP Blocking
Governments, which have control over internet service providers, can blacklist certain IP addresses of websites whose content they 'don't like'. When you request access to a site, your request is monitored by surveillance computers that check your request against a list of blacklisted IP addresses, and if you try to access one of these prohibited sites, the ISP will disconnect you and block access. For example, in places like China, where international gateway servers control the flow of internet information, requests to banned sites are detected by mega-servers and a 'reset' request is sent to both your device and your server, making it possible to disconnect and block access to the information you want.
Keyword Filtering
The above-mentioned IP address filtering is only useful for blocking explicitly blacklisted websites, but it is unlikely to be sufficient for a government that wants to block all information on the internet about any subject.
There are currently billions of websites on the Internet and new ones are constantly being added. This makes it impossible to blacklist all the websites that the government wants to ban at some point and to keep this list regularly updated.
For this reason, most governments prefer to use the more powerful censorship technique of 'URL filtering'. This mechanism scans URL strings for banned words, and if a URL is found to contain a banned word, access to that site is blocked.
Packet filtering
If you wonder what more advanced method of censoring the Internet than keyword filtering, the answer is 'packet filtering', one of the most recent and up-to-date censorship technologies, which involves scanning the content of each page.
When data is sent over the Internet, this data is grouped into small units called packets. To give an example; think of the packet as a letter in an envelope. This letter contains both the content of your letter and the instructions on where the letter should go, i.e. the sender and recipient addresses. Similarly, packets are transmitted from computer to computer through routers; in other words, it is like the postal service of the Internet.
IP address filtering ensures that a message is blocked based solely on where the packets are travelling to or from, i.e. the address rather than the content. In contrast, deep packet inspection involves analysing packet contents for prohibited keywords. If prohibited content is detected in a message, the user is faced with the statement that access is blocked.
All of these strategies are the most common methods used to implement comprehensive internet censorship; however, there are also a number of other techniques. For example, bandwidth can be interfered with by governments or companies to delay access to certain sites, creating the impression that the site you want to access is unsafe or slow.
Blacklisting individual port numbers is another method. This is often used to restrict certain behaviours, such as instant messaging on business devices. Furthermore, some countries require individual personal computers to include software that filters internet content. In China, for example, all computers are sold with software that allows the government to update them according to a constantly changing list of banned sites. This technique is also widely used in the USA to install filtering systems in libraries, schools and public internet cafes.
The case in Turkey
With the censorship law recently passed by the Parliament, internet censorship is one of the hottest topics of recent times in Turkey, and based on experience over the years, Turkey is no stranger to internet censorship.
President Recep Tayyip Erdoğan stated in July 2020 that social media platforms and websites could be banned or taken under control; stating that his daughter Esra Albayrak was insulted on Twitter, Erdoğan said, 'Do you understand what it means that we are against social media such as Youtube, why Twitter, why Netflix, why this and that?' Erdoğan said, 'We want such social media channels to be completely removed and controlled.'
Some websites that have fallen victim to censorship in Turkey
YouTube
The first ban on YouTube in Turkey was imposed in May 2008 due to a video containing insulting remarks against country founder Mustafa Kemal Atatürk. This ban, which was lifted in October 2010, was reimposed only three days later after the publication of secret camera footage of former CHP leader Deniz Baykal; however, YouTubehas reopenedd once again after the footage was removed.
On 27 March 2014, YouTube was banned once again following the publication of a meeting between Davutoğlu and national intelligence service MİT Undersecretary Hakan Fidan in the office of then-Minister of Foreign Affairs Ahmet Davutoğlu, in which the two discussed conflict scenarios in Syria. On 4 April, the site was reopened by court order, but was closed again upon the objection of the prosecutor's office, and was reopened on 3 June after the audio recording was removed.
Following some incidents, such as the killing of prosecutor Mehmet Selim Kiraz in April 2015, YouTube was blocked from time to time, albeit for short periods.
Twitter
Twitter was another social network blocked due to the audio recordings allegedly belonging to Davutoğlu and Fidan. In fact, then-President Abdullah Gül even broke the ban and wrote on Twitter that the ban was unacceptable.
Just like YouTube, Twitter was blocked for short periods of time in some cases, such as the killing of Prosecutor Kiraz and bombings.
Wikipedia
Wikipedia, the world's largest digital encyclopaedia, was also subjected to censorship in Turkey. This censorship, which was initially applied to words such as 'vagina', 'scrotum' and 'female reproductive organs', reached its harshest point on 29 April 2017. Due to the articles 'Foreign interventions in the Syrian civil war', 'Turkish occupation of northern Syria' and 'State-sponsored terrorism' on the English-language pages of Wikipedia, access to the website was completely banned until it reopened in January 2020.
Hikâyeyi paylaşmak için:
Kaydet
Okuma listesine ekle
Paylaş
NEREDE YAYIMLANDI?

Aposto Tech
∙
BÜLTEN SAYISI
∙
ÜYELERE ÖZEL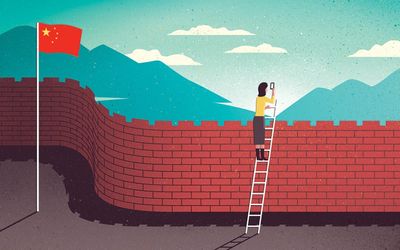 YAZARLAR

Aposto Tech
The best articles on technology at Aposto, curated by our editors. Topics include startup news, AI, fintech, gadgets, and more.
;