How to become a regular #4: Ali Muhiddin Hacı Bekir
This week, we are at Rüstempaşa with Gülin Özalp, the manager of Pandeli.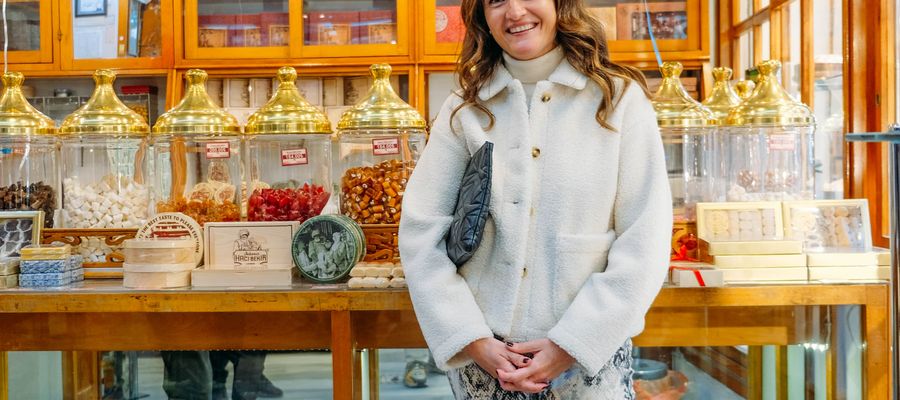 The eater: Ali Muhiddin Hacı Bekir. The regular: Gülin Özalp.
Last Wednesday, we visited Ali Muhidden Hacı Bekir, Rüstempaşa with Gülin, the manager of Pandeli, and had lokum with cream. While we were tasting it, we went over some questions on our minds. What does it take to become a regular? We learnt about Gülin's favourite lokum menu so now we know what to order next time.
If you want to be a lokum hunter stay tuned and wait for our tips. #1 Don't take away lokum with cream, it will melt within half an hour.
For you, what does it mean to be a regular somewhere? When do you say, 'OK, I'm a regular here'? And how does that make you feel?
Being a regular at a place means preferring to buy the product you want to buy there when you can find it elsewhere, the staff knowing you and knowing what you want, and the warm conversations you have with them. It means coming together through common values and tastes.
What are the common features of the places you frequent in different cities?

The places where I am a regular in different cities are the places where I am satisfied with the service I receive and where I am happy. Generally, I am a regular of places that have a lived experience, where I like the staff, where the product quality does not deteriorate, and where I can find the same flavours that I like and am used to when I go back.
How long have you been a regular at Ali Muhiddin Hacı Bekir and why here?

I have been coming to Ali Muhiddin Hacıbekir since I was little. It is a place where I can find the flavours I like in the way I am used to.
Before, I used to shop at their shops in Beyoğlu and Kadıköy. After Pandeli, I spent a lot of time in Eminönü, so I started coming to the shops here. I think the shop itself is a reason to come here. Not to mention the interest and sincerity of the employees.
Apart from my personal purchases, I also shop for Pandeli. Especially for Pandeli, I do not return without buying the double-roasted Turkish delight and coriander candy.
Which kind of Turkish delight is indispensable to you? Why is it special for you? Which Turkish delight do you think first-timers should definitely order? And is there any other product you recommend other than Turkish delight?
The ones I can never give up and love very much are Turkish delight with clotted cream and orange and cinnamon traditional candies. My children love the double-roasted Turkish delight and the fruit jellies, so I buy them frequently. I also love the rose and orange jams, and the dark chocolate-covered orange fudge is my husband's favourite. In other words, Ali Muhiddin Hacı Bekir has at least one product for every member of the family.
Hikâyeyi beğendiniz mi? Paylaşın.
Hikâyeyi beğendiniz mi?
Kaydet
Okuma listesine ekle
Paylaş
Nerede Yayımlandı?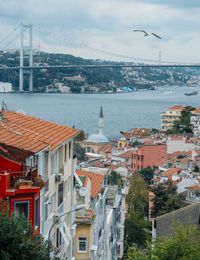 🔍 Where it happens
Yayın & Yazar

Aposto Istanbul
A weekly, practical guide to Istanbul for those who want to make this city their neighborhood. Every Sunday.
;