Immersion, the pioneer of haptic technologies
Immersion develops technologies that maximise the user experience and provide supportive elements to enhance our sense of engagement and belonging with mobile phones, game consoles and even automobiles.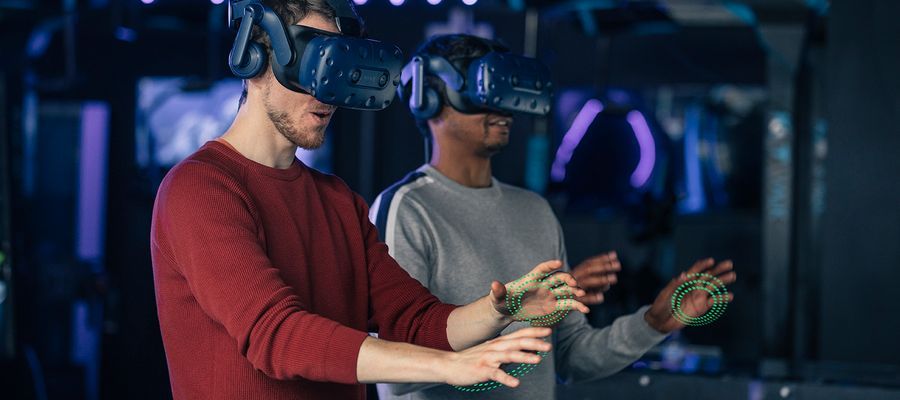 Immersion is a company founded in 1993 in Aventura, Florida and started working on haptic technologies. The company, which has been carrying out intensive R&D operations since its establishment, focuses on increasing human interaction with devices by using experimental sensor technologies. Today, we have the opportunity to experience the technologies it offers for mobile phones, game consoles and cars, mainly through the patents and software it has developed. Humanity has had the opportunity to experience Immersion's technologies on 3 billion devices worldwide.
What is haptic technology?
'Haptic' refers to any technology that can create a tactile experience by applying forces, vibrations or movements to the user. For example, we can define 'haptic technology' as vibration on the controllers of game consoles, vibrations compatible with sounds and melodies on mobile phones, and even touch feedback vibrations on the screens of vehicles and technologies that reinforce our senses with bass sounds.
For those who don't know, you have exclusive rights to a patented technology for about 20 years. Thus, countries provide motivation for entrepreneurial individuals or legal entities to make inventions and carry out commercial activities. In this way, scientists can develop these technologies and the products they develop afterwards without worrying about being stolen or copied, and companies that want to use their patents must either partner up with such patent generating companies or sign a revenue-sharing agreement. For example, this is how most pharmaceutical companies are able to allocate significant budgets for R&D activities. Let's focus on the main idea; we can address this issue in more detail in another article on biotech companies.
When we look at Immersion's patents and consider that they were mainly acquired in 2015-2016, it would not be wrong to think that with over 1700 patents, they have 13-14 years ahead of them to easily generate revenue.
A company with such a structure can be considered to have a relatively engineering-oriented management team, but to protect its rights against companies such as Google, Samsung, Apple, and Meta, namely the technology giants, it is necessary not to underestimate the legal side of the matter.
Francis Jose, who was appointed CEO of the company in 2021, joined the company in 2009 and is a lawyer specialised in intellectual property licences.
Francis Jose | LinkedIn
Digging a little deeper, the number of the company's employees has fallen from 70 to 26 in recent years, which has investors worried about the future, as the company, with its strong patents and cash position, seem to an outsider like it wants to enjoy its acquisitions so far by focusing on profitability rather than development and growth. Again, the additional share sales in the last year seem to have discomforted its investors. When we come to today, we can also evaluate that this sale made by the company in a relatively bull market is a positive move for the current bear market.
Investor concerns can be understood by looking at Immersion's market capitalisation: With a current market capitalisation of 187 million dollars, the company's cash, cash equivalents and marketable securities, which are defined as 'rapidly convertible to cash', amounted to about 136 million dollars at the end of June, while its total liabilities amounted to only 34 million dollars. When we include current assets, the value of this company, which has 1700 patents, is priced roughly between 50-55 million dollars in the market.
When we look at the company's income statement, there are two revenue breakdowns: Fixed revenues and revenues per unit sale. As an example of revenue per unit sold, when you buy a PlayStation, Sony pays Immersion at the end of the related month or quarter. Because Immersion holds the patent for the DualSense technology in the Playstation controllers.
Unsplash
When we look at Immersion's quarterly income statement, the fact that Immersion makes a net profit of 3-10 million dollars in some quarters and a loss in some quarters does not look good in terms of the investment story, but as the lawsuits with the technology giants I mentioned earlier are mostly to their advantage, both companies that generate MRR (monthly recurring revenue) are added to the company's portfolio and a significant amount of cash enters its safe deposit.
As a result of the lawsuit filed against Xbox products, Microsoft had to pay 20 million dollars in cash and buy Immersion shares worth 6 million dollars as part of a settlement with Immersion in 2003. Sony, on the other hand, did not settle and had to pay Immersion 150 million dollars for the 250 million PlayStation and PlayStation 2 devices it sold, in a lawsuit that started in 2002 and concluded in 2007. Apple is estimated to have paid Immersion between 70-85 million dollars as a result of the lawsuit related to the iPhone 6 and 6S devices, which took place between 2016 and 2018, the details of which have not been disclosed.
When Immersion was founded in 1993, whether its founders envisioned that the company's TAM (target available market) would reach this point or not, the accelerated growth of the AR/VR market with Oculus devices led by Meta shows that Immersion will have a say in new devices in the upcoming years. As a matter of fact, with the lawsuit they filed against Meta in May 2022, they claim that they own the patent of the haptic technology used in Oculus devices. We'll cover the AR/VR industry companies in another article, but with Meta and Sony launching their new VR devices Oculus Pro and PSVR2 in recent weeks, and Apple's much-anticipated VR headset rumoured to launch in 2023, it's very likely that we'll be paying Immersion indirectly, even if the details remain a mystery.
We don't know when the Meta lawsuit will be settled, but if it settles to Immersion's favour, Meta may have to pay Immersion between 20-50 million dollars - not taking inflation into account - just for the 15 million Oculus devices sold to this day, using the payments per device in other lawsuits as a precedent.
With the introduction of electric vehicles, automobile brands, which are trying to gain an advantage in competition, are devoting a lot of time and resources to in-vehicle haptic technologies to take the user experience to the next level. At this point, Immersion increases its revenues by making agreements with both automobile brands and their suppliers. With the increase in competition in the sector, it is likely that we will see a healthy growth here as well.
The moral of the story
As we have seen, commercialising inventions without getting funds to produce hardware is possible. I am sure that many real or legal persons in our country - especially through collaborations with universities - are working on patenting and I hope they will succeed.
On the other hand, the fact that a company in a bear market, which I think we have not yet seen the bottom of, has a company value of only 50-55 million dollars when we subtract the cash and cash equivalents in its safe deposit, and that 30.35 million of its 33.5 million printed shares are in circulation, makes me wonder if this company cannot be available in Turkey in terms of employment, vision and horizons for the young generation through both private and public subsidiaries.
–Encore
Footnote: The author has no investment in any of the companies mentioned above and will not have any in the next 6 months.
Hikâyeyi beğendiniz mi? Paylaşın.
İlgili Başlıklar
intellectual property licence
Hikâyeyi beğendiniz mi?
Kaydet
Okuma listesine ekle
Paylaş
Nerede Yayımlandı?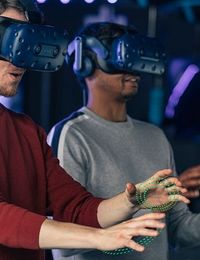 Immersion, the pioneer of haptic technologies
Yayın & Yazar

Aposto Tech
The best articles on technology at Aposto, curated by our editors. Topics include startup news, AI, fintech, gadgets, and more.
;