In Caferağa: From sunset to the darkness of the night
With the tote bag hanging around Burak's neck, the scissors from the junk shop, which are as sharp as brand new ones, and the scent of pine mixed with linden, we tag after Burak, on a tour of the hood. After tasting the cedar leaf, we will go to the shore, drink a glass of turşu juice and then steer into Fahri Konsolos.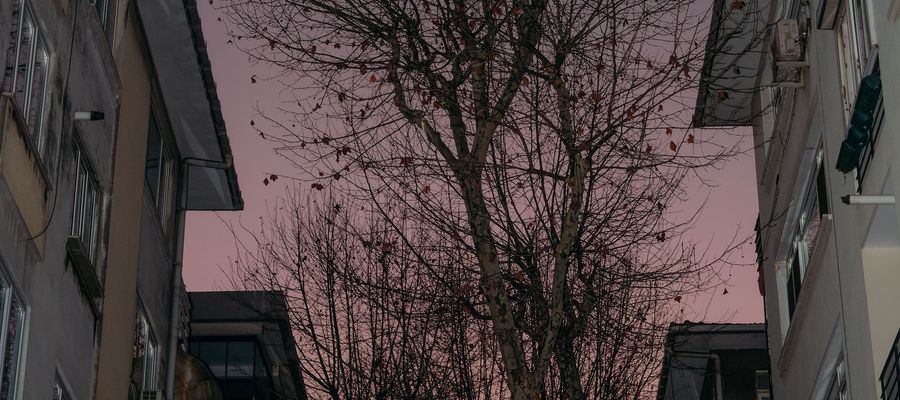 Neighborhood: Caferağa. A local and the narrator: Burak Ayaz. Photos: Deniz Sabuncu & Kaan Walsh.
Caferağa is a neighborhood that manifests its roots in its details, sometimes in the embroidery on the staircases of buildings, sometimes in the peaceful gaze of an old dog. At sunset, which looks different depending on where you are on the shore, it expresses its tolerance for diversity. Although it is rapidly renovated; its ancientness, which free stands from nostalgia, is always hidden in its gestures. Those who live here are people who are satisfied with their environment and their immediate surroundings. That is why they do not need to define themselves by their work and achievements.
Burak at Baloğlu
---
As a younger business owner compared to the shopkeepers in the neighborhood, it takes effort to establish a good relationship with the locals. Kadıköy has a wall that locals have built against outsiders because of the heavy daily migration, but this wall can be easily broken down with a smile or the question "I'm going down to the 'çarşı' (area with markets), do you need anything?" I think serenity and the ability to let go are key to communication here. If the weather is nice and it's not yet time to go to the shop, a long chat, a walk, or meeting Mrs. Belma, a retired professor in her 80s, at Tribu Caffe is one of my favorite Caferağa activities.
Burak with the bay leaf he collected from the neighborhood
---
Producer of the tincture of friendship: Fahri Konsolos
Caferağa and Osmanağa are a common interest for both locals and tourists. For this reason, it is gradually losing its neighborhood character. The biggest reason for this is that the entertainment areas are squeezed into these 2 neighborhoods and too many new venues continue to open ceaselessly to serve the growing nightlife population. New places are shaped by Instagram and Pinterest trends, and often the quality of the product on offer and the dialog with guests take a back seat. As a result, many businesses that invest only in "showcases" and do not have regulars, come to life first but go bankrupt after a short period of time. Old businesses are struggling to survive in the face of rising real estate values, but these "nostalgic" dwellings are of great importance to the neighborhood as a sign that labor and resilience are still relevant today.
Caferağa locals
---
Although very rare, there are places that do things differently. I believe this rarity is not due to a lack of demand but to the lack of businesses' courage. Although Fahri Konsolos is part of the neighborhood's recent past, it is authentic. This is a cocktail bar that tries to present its productions, in a tiny space to the visitors with sincerity and care. It is a business where people who enjoy the production work, a business that wants the products it offers to be conversation starters, a business that will be happy to have produced the tincture of friendship.
Both myself and my business partner Emir Ali Enç lived in Moda before the opening of Fahri Konsolos; this had a big impact on the intimate relationship Fahri Konsolos has with the neighborhood. There are not many neighborhoods in Istanbul that can handle such a business, and Moda always seemed to us the most intimate and unpretentious of the options. At Fahri, ladies and gentlemen in their 70s, who come alone and order "Kurbağa Kaçtı" can meet and chat with a 20-something-aged group celebrating next to them. What they all have in common is an openness to life and a liking for sincerity.
Preparing Kurbağa Kaçtı
---
Tree nuts, from the tree to the glass
The term "cocktail bar" reminds me of the "gastro bars" of the past. Right now, it's more like a pin on a jacket. The number of cocktail bars that do their job with care and desire to produce is quite low compared to the number of establishments bearing the name "cocktail bar". I think a good cocktail bar is a celebration of the fact that products that have been smelled and tasted for thousands of years can create something new without losing the touch of tradition full of dedication. When we look at the photographs of Moda 100 years ago, we can see that the areas that are now urbanized were groves. I am sure that the earth still lives under the pavements we walk on and reflects the beauty of nature when we do not build on it. Sometimes during my walks, I collect pine branches, fig leaves, tree nuts, and things offered by many other trees that we pass by without realizing their existence, to use in the cocktails we make at Fahri Konsolos. It is a lyrical reminder that life and diversity continue to flow in an urbanized space.
Collecting leaves from Caferağa to use in the cocktails
---
While I was going through this process, the question that was on my mind the most was "Whose trees are these, do I need permission from someone?". I answer this by returning what I get from nature. For example, I open the green walnuts we collect to use their shells for making vermouth and leave them at different points in the neighborhood for the crows.
Streets that are reserved for their own regulars
---
Caferağa's night owls
Within the triangle between Caferağa, Moda, and Kadıköy; each street is reserved for its own regulars at night. Kadife Street, also known as Barlar Street, is reserved for those who prefer bottles of beer and chatting on the street. A little further down, you will find people who like to listen to Turkish music. Fahri Konsolos'sides close to the beach and Moda Park may be the right location for you when your emotional intensity is high. Especially in summer, Havuz becomes a meeting point for street artists. Şair Nefi Park is the place where groups of 4-5 people prefer to spend quiet time together. I don't like to go home without passing through the streets with trees, my favorite place in the summer is usually Havuz, I always wonder "Who will I see this time?" and I always end up saying hello to a friend.
The nights we don't know what will happen and the ends that we know
---
We can also categorize the hauntings of the people of Caferağa according to their interests. Those interested in theater and cinema hang out at Passenger. There are also those who like to drink beer at Rock'n Rolla where you listen to loud music and have to shout to keep a conversation. Kuytu only lets in bar workers, those who can answer the question "Where do you work?" and is open until dawn. With the structure it creates, it is a very valuable place for the neighborhood, its locals, and those who work at night. On weekends at Mecra, electronic music and "queer community" can be found dancing on the dance floor, joyful, and having fun. Every neighborhood is destined to have that place where you end the night from time to time, even though you swore you would never go. For me, this is Dorock XL.
Hikâyeyi beğendiniz mi? Paylaşın.
Hikâyeyi beğendiniz mi?
Kaydet
Okuma listesine ekle
Paylaş
Nerede Yayımlandı?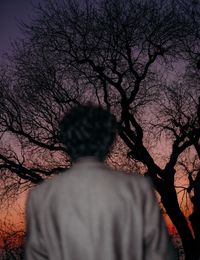 🌕 Caferağa, Burak Ayaz
Yayın & Yazar

Soli
A weekly journal of neighbourhoods to dig into urban culture, people stories, and sociocultural dynamics. In every issue, we meet an inhabitant in their hood where they live, create or belong.
;