In her playground: İdil Meşe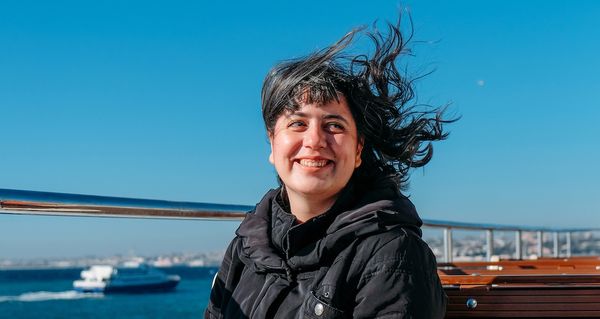 Duende
Aposto's publication of arts and culture. New guests, interviews, podcasts, and explorations from the universe of music and film.
Sounds of the sea: I like to go all the way to the beginning. It is exciting to look at today when the starting point is always changing. When I ask İdil what is the first sound she recalls, first she said her memory isn't so strong, then immediately replied, the sound of the sea.
All of a sudden, she remembered the days she spent in Soros as a child with her family. When she speaks of her love of the sea, some sounds wash up ashore. When she wanted to add music to those times, she recalled a friend of her fathers who lived in İzmir, and his cabinets filled with records and CDs – and Jimi Hendrix's Experience album with its four CDs and purple cover. The first encounter with the guitar… as the records should show.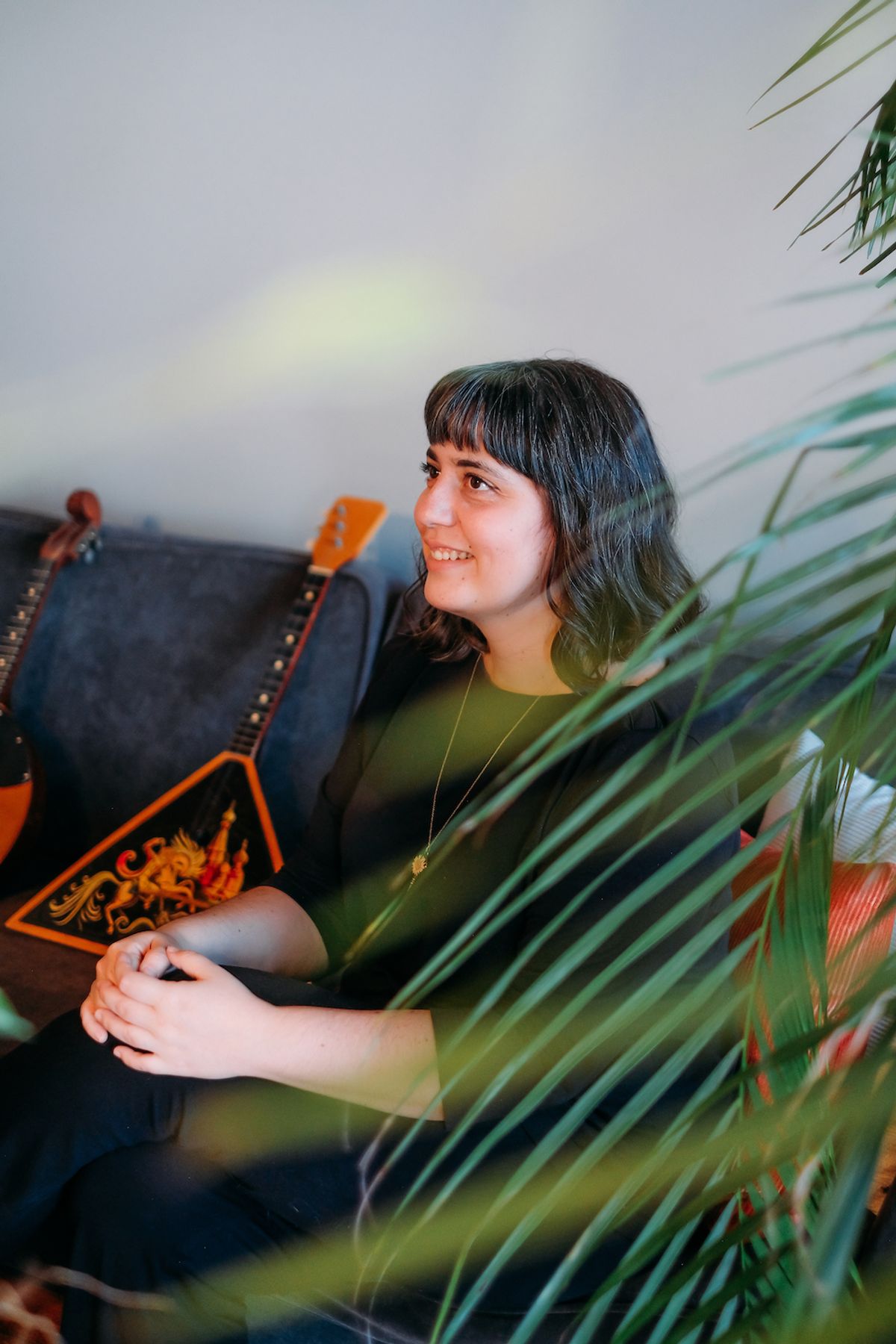 İdil in the historic studio of Ada Müzik on Kumbaracı Street
---
Playing and laughing: İdil was named after İdil Biret, and she grew up with his sound engineer father who used to play House of the Rising Sun by The Animals in the house. İdil found her parents' wish for her to learn to play the piano boring because of her distractibility, which she describes as "free confusion." She always followed the fun.
It didn't take long before İdil crossed paths with a guitar while growing up listening to cult names. She learned to play the guitar "playing and laughing" with Nirvana songs which she describes as "Both simple enough, and enough to stroke the adolescent longing." Before too long, she started writing her own songs and letting what cluttered her mind out through music.
Ahmet Ertegün's advice: One day when she was around 14-15, her father, "her biggest fan," came home having acquired the address of Ahmet Ertegün's Bodrum home. They recorded a demo together at home. In an envelope, they mailed İdil's photograph and handwritten lyrics to Ahmet Ertegün's house.
A couple of months later, the phone rang. It was Ahmet Ertegün. After a short phone call, they met right before the Kenny Barron concert at Istanbul Jazz Festival in the first days of 2006. What remained with İdil after the short meeting was his advice to try out her songs in different genres as a songwriter, to always pay attention to production, and to have as many concerts as possible if she were to have a music career. What she heard that day stayed with her. In fact, years later, it was her motivation to apply for a master's degree in Music Business at New York University.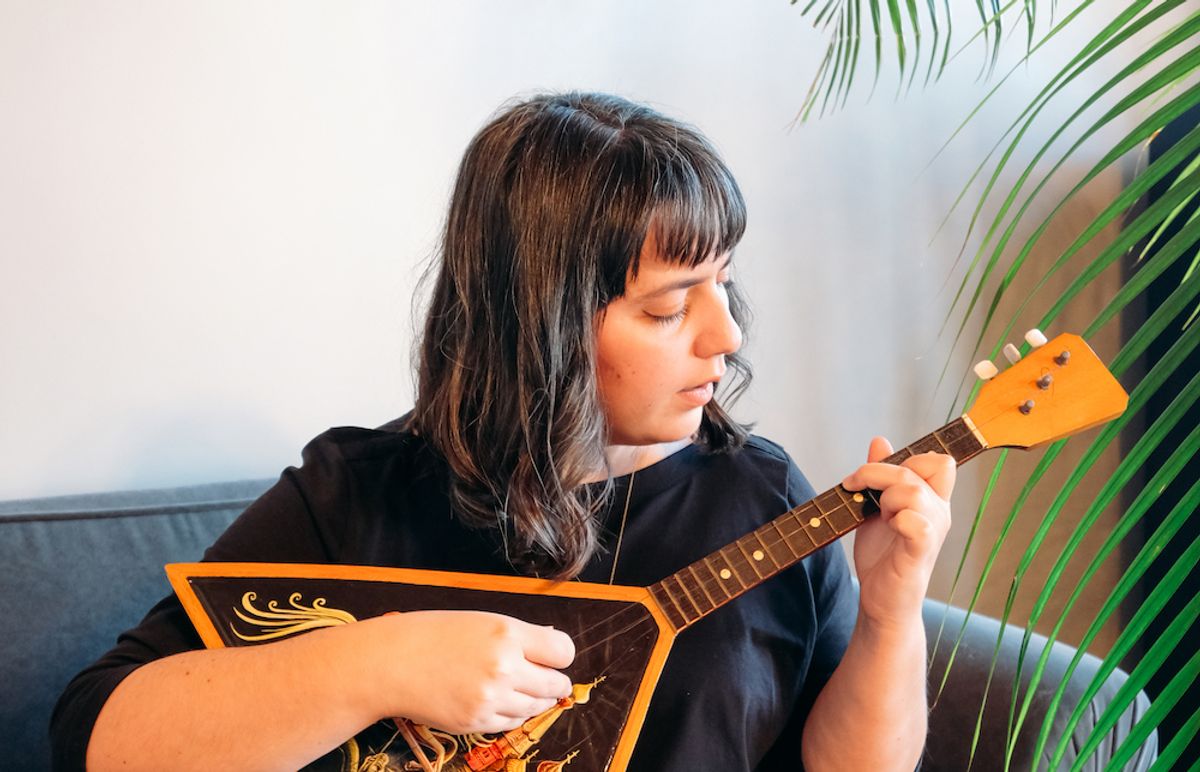 İdil in the recording room of Ada Müzik where she records
---
Being on stage: İdil had the opportunity to play her songs in front of big audiences by applying to talent shows' original song categories throughout high school. She says, "For a moment, you feel understood. The stage experience is a moment where you are not alone, where you are happy. And that remained for me. That feeling in the first moment is still in my life."
More playful, more joyful: Closing the high school chapter by adoring bands like King Crimson and Gentle Giant, and singing in blues-rock bands, İdil says she put music in a place of fun and play.
During her year abroad in Ireland during college, she made music a part of her life, and spent time in crowds who enjoy sharing, and more importantly, having fun together. She hitchhiked and sang her way through Ireland bars, and says she returned with this important knowledge, "My perspective on music and unrealistic ambitions that I associated with music disappeared pretty early on. Therefore, I came to music in a more playful, more joyful place."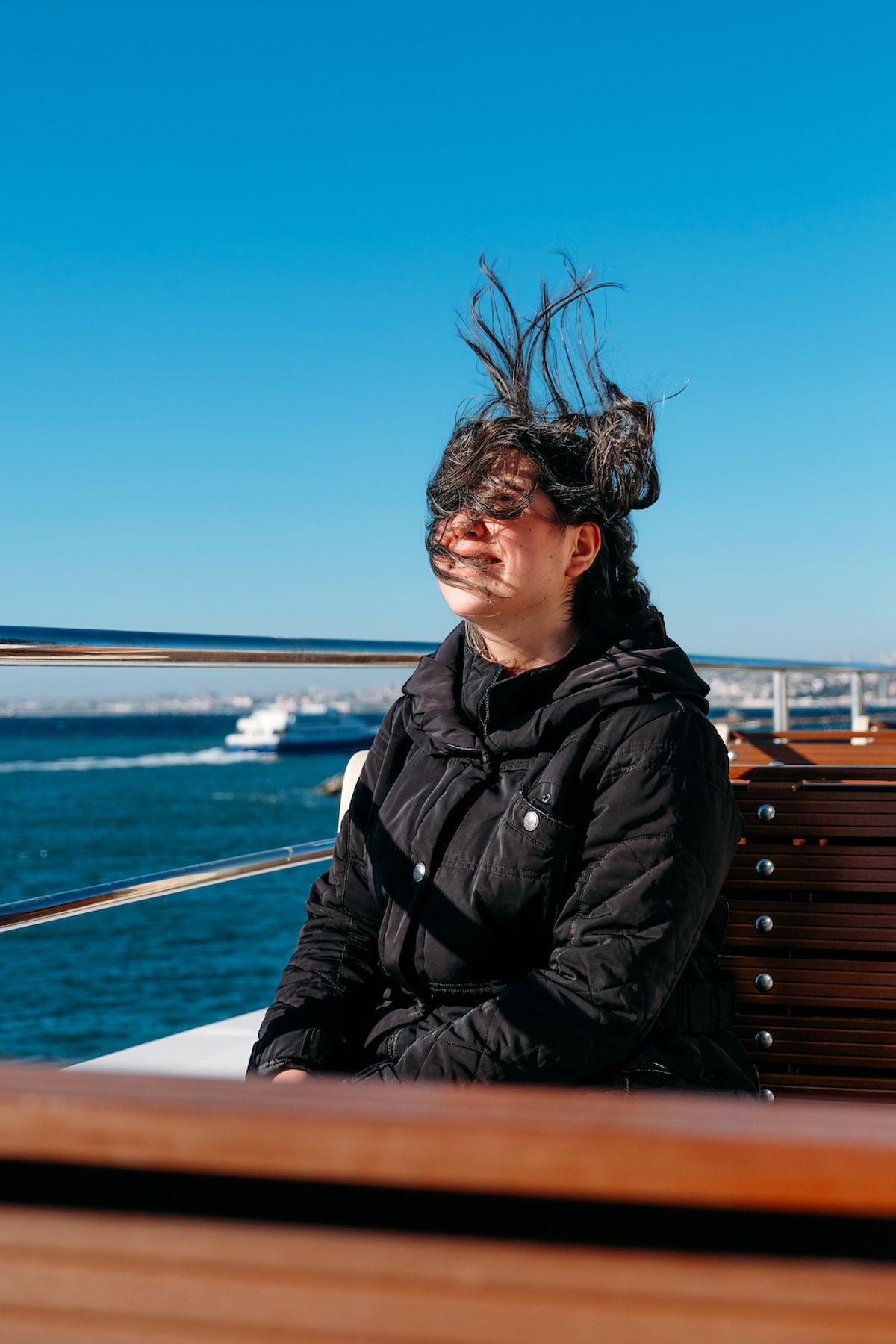 With İdil, on the terrace of our least favorite "symmetry ferry," to hair blowing in the wind
---
What remains: I prefer doing activities I enjoy in a private time slot, in an environment I meticulously create. And I avoid it becoming a job that envelops my life. For İdil, it is similar.
She didn't put music at the center of her life for a long time. But the time she has spent with it made her surround herself with different sounds and talented musicians. The motivation to see the traces she left behind and, to add to the common cultural heritage started İdil's solo career. Expanding her skills and musical range in different projects, İdil has always come back and designed her own sound world. It is possible to see her output in the singles Ah Bir Bilsen and Wild Herbs released this year.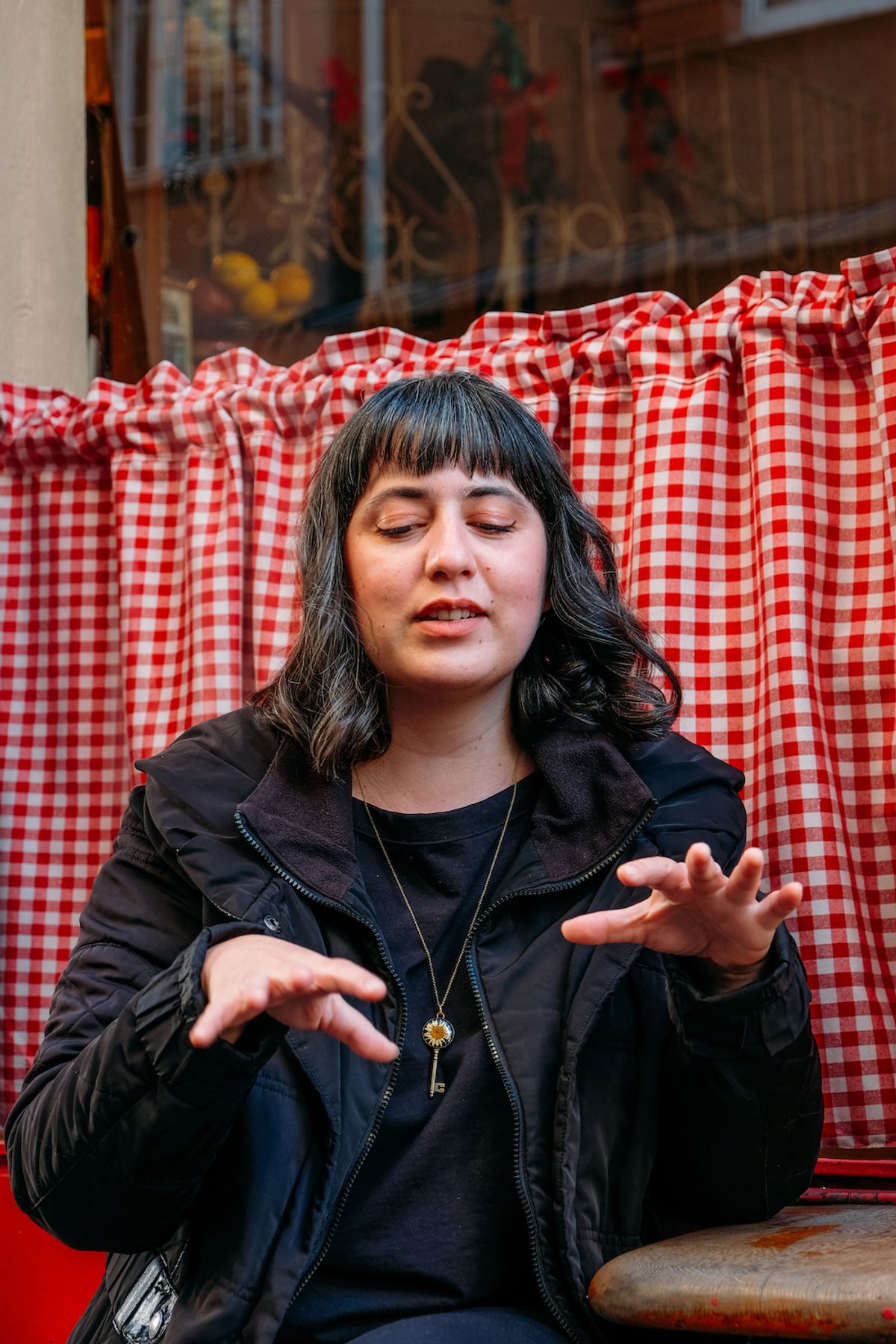 Talking, sharing, and talking some more with İdil
---
Family reunion: In her mind, she puts off the release date of her debut album to the end of 2022 by saying "I am thinking, hoping, dreaming, designing." She aims to make music with musicians she admires without scaring or stressing herself.
In the end, this is a fun game: "Life is full of surprises. Being able to look at music a little more flexibly and playfully, having teammates that you can experience excitement with are important things. In fact, when [that song] appears, you all love it together. That song is reunited with its family. It's more collective than just İdil Meşe, it's a place where people embrace."
Key: Before leaving İdil's playground, I wanted her to draw us a path that would lead us to new sounds. She didn't take us too far, and pointed to Cem Özel's Esra EP and Umut Çetin's three songs we can listen to.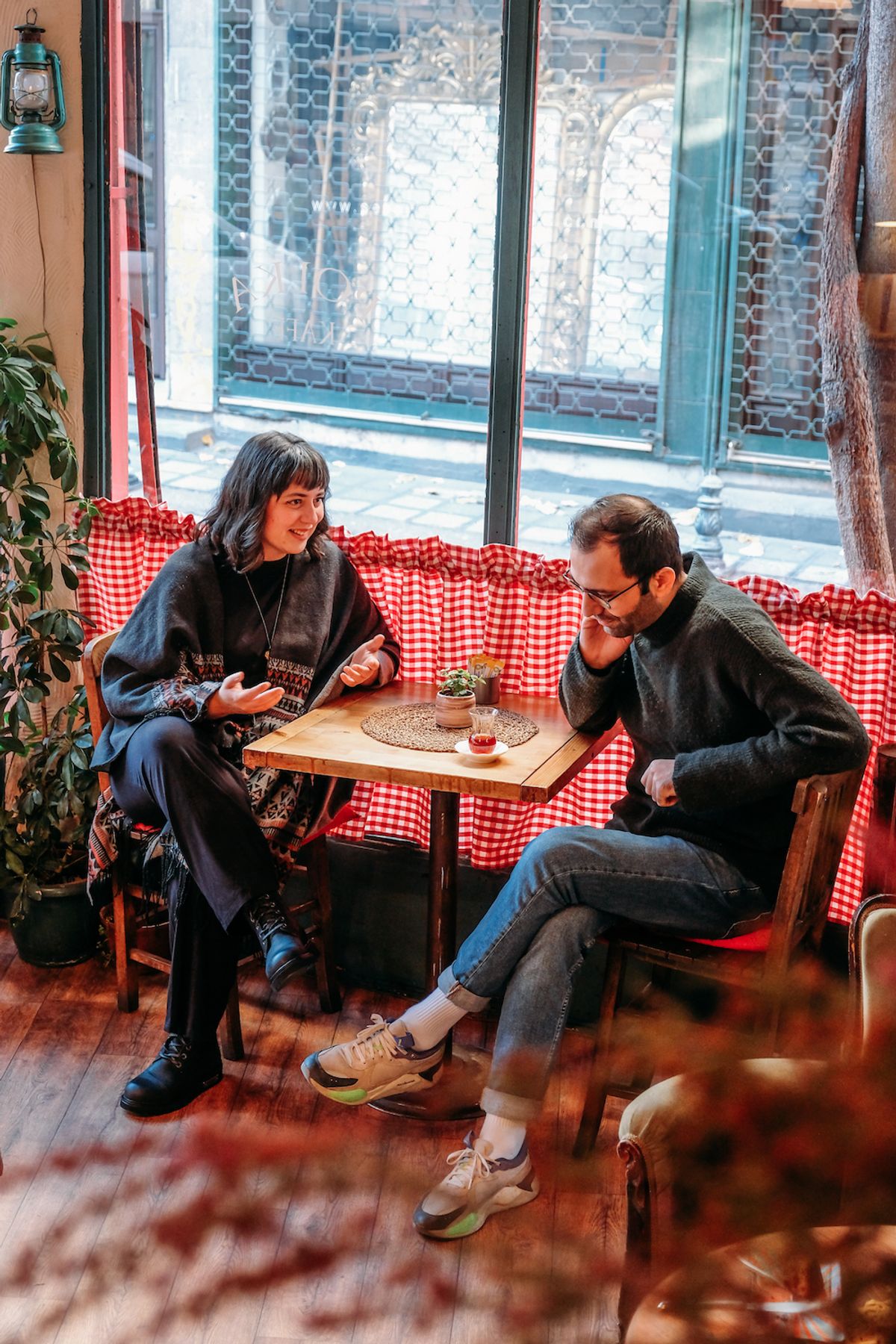 With İdil in the calmest hours of the day, at the peaceful table of Polka
---
Reprise: We are still at the table. Yes, the one overlooking the street; yes, the one on the corner. The only things that remain from our dark pastel conversation are these. You are invited to the next meeting. Goodbye.
Hikâyeyi beğendiniz mi? Paylaşın.
Kaydet
Okuma listesine ekle
Paylaş
Duende
Aposto's publication of arts and culture. New guests, interviews, podcasts, and explorations from the universe of music and film.
NEREDE YAYIMLANDI?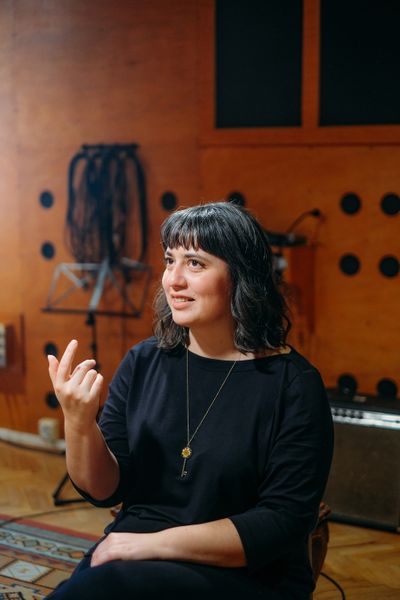 YAZARLAR

Duende
Aposto's publication of arts and culture. New guests, interviews, podcasts, and explorations from the universe of music and film.
;