ITALO RONDINELLA
We are together with Italo Rondinella.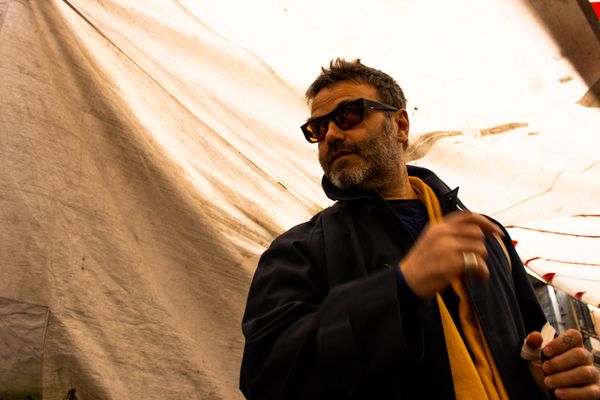 Italo is my name and my nickname too.
Currently, I'm working as a photographer and journalist, if I wasn't doing that I could have been a footballer.
According to my friends, I'm a master of tomato sauce, Bolognese sauce, and any sauce.
I live in Istanbul but I'm from Bologna in my heart because although I don't live there I visit frequently.
If not at home, you can find me at the seaside.
When I come across a good pizzeria in a neighborhood, I feel I belong there.
After living decades in Istanbul, I have discovered that also here, in Beyoğlu Balık Pazarı, I can find a delicious bottarga with which I prepare one of my best spaghetti recipes.
I have recently found inspiration in making bread.
I complain the most about referees in Italian football.
I can never find fresh green celery in Istanbul (or, at least, rarely).
I do not return from the market without good tomatoes (if it is the right season) and beyaz peynir.
When I need to fix my camera, I go to Sirkeci.
Only a real Istanbulite photographer would know that owning a tear gas mask is a good idea.
My favorite market to take photos in Istanbul is probably Samatya Pazarı, but I love all of them.
Hikâyeyi beğendiniz mi? Paylaşın.
Hikâyeyi beğendiniz mi?
Kaydet
Okuma listesine ekle
Paylaş
Nerede Yayımlandı?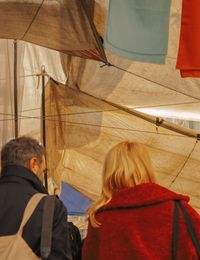 🚏 ROUTE: PAZAR-HOPPING IN ISTANBUL
Yayın & Yazar

Soli
A weekly journal of neighbourhoods to dig into urban culture, people stories, and sociocultural dynamics. In every issue, we meet an inhabitant in their hood where they live, create or belong.
;