Kirsty Tinkler
We are on the streets of Dalston with Kirsty. But first we have to find out: Who is she? Where can we find her in the neighborhood?

Currently, I'm at Weino Bib but if I wasn't doing that, I would go back to making sculptures.
According to my friends, I'm a master of making people feel welcome, I like people!
I live in Hackney but I'm from Sydney in my heart because I'm actually from there and I love that sun!
If not at Weino Bib, you can find me at Clissold Park walking my dachshund or at Tây Đô in Shoreditch, enjoying some Vietnamese food.
Gwada, The Ethiopian place a few doors down from Weino Bib is a local gem. I haven't tried it yet but I'm excited to. Small business owners should support other small businesses.
Something I can never find in London: Proper Asian food, or a beach.
My go-to glass of wine is: These days it's Weino Bib's Bianco Puglia. It's a naughty cloudy thing perfect for sliding into the evening.
On a Sunday afternoon you can find me: Partaking in the English tradition of taking a wintery often blustery walk that finishes at a pub with a pint of flat beer and a Sunday roast.
I have recently found inspiration in Bill Gates' book How to Avoid a Climate Disaster. He, with the help of research from the Gates Foundation, has created an amazing guide to understanding complex issues.
Here is my current playlist: Falling Leaves
Hikâyeyi beğendiniz mi? Paylaşın.
İlgili Başlıklar
How to Avoid a Climate Disaster
Hikâyeyi beğendiniz mi?
Kaydet
Okuma listesine ekle
Paylaş
Nerede Yayımlandı?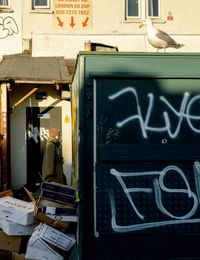 📍 Dalston, Kirsty Tinkler
Yayın & Yazar

Soli
A weekly journal of neighbourhoods to dig into urban culture, people stories, and sociocultural dynamics. In every issue, we meet an inhabitant in their hood where they live, create or belong.
;