Late night eats
Taste-Forward, Sort-of-Late Night Eats.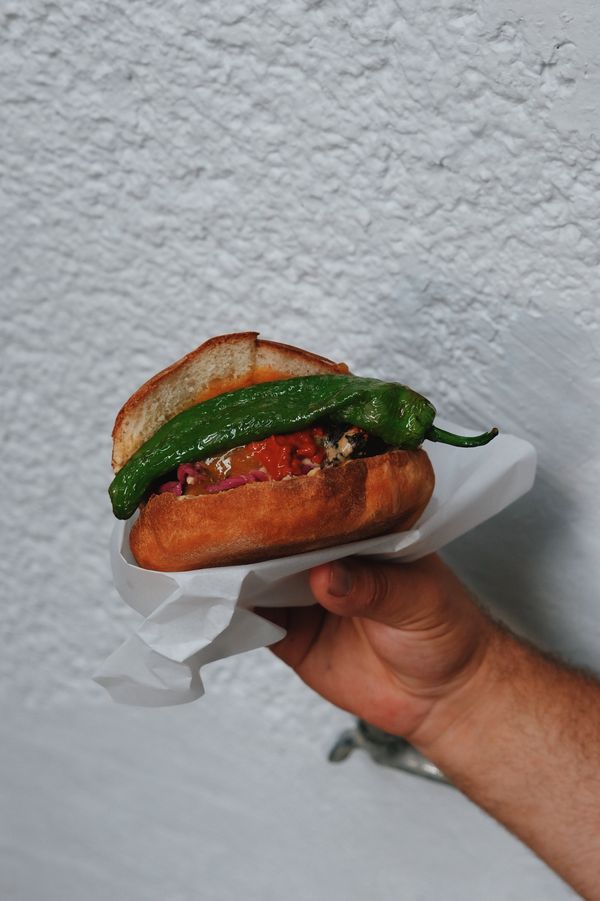 Together with Mavi
All blue: Mavi Mavi is proud to make it to CDP's (Carbon Disclosure Project) Global A List in the Climate Change category, where only 283 companies are included among 20000 candidates. The first and only ready-made garment company from Turkey on the list, Mavi is developing its eco-friendly All Blue strategy in order to fulfill its goals of designing its full denim range out of All Blue materials by 2030 and becoming a climate-positive company by 2050. You can visit here to find out more about Mavi's All Blue strategy.
Learn more →
Istanbul is a city that never sleeps. But it's unique in the way that it stays awake. Rather than New York's wired frenzy or Tokyo's costume change into an alternate identity, Istanbul's different parts are awake in different ways. An eye open here, a restless leg there, heart beating slowly but the blood rushing still. And the belly is the part that changes most compared to the day.
Istanbul's nights do not do justice to its cuisine. The places that are open are mostly cheap eats in the form of street stalls or carts, moving destinations with unknown kitchens. The problem with these is that taste has lost its priority to convenience, speed and price. The once famous rich in umami, texturally unique 'ıslak' (wet) hamburger is now a sad, soggy sandwich with a piece of cardboard with an aftertaste of heartburn.
So this small selection is not to showcase the margarin-based pilav cart you might love, the cheerful uncle-type selling stale popcorn or the shady midye dolma (mussel) guy on the corner who is probably an undercover police officer. It's about the few places that are open relatively late at night, that pass as a snack point to hit after drinks but before the last rave, if you prioritise taste.
Bordel is the hero Istanbul needs, but not the one it deserves. The small Asmalımescit joint is the love-child of chef Cem Ekşi's culinary overtake of the neighbourhood and his twisted mind believing currywurst will be a staple of Istanbul's nights. Dishing out a German-inspired street food menu with French touches, Bordel goes on until 02:00 a.m. on the weekends and is the perfect spot to recharge your gastronomic battery before finding an afterparty or a taxi cab, both equally challenging feats. The menu often has new items to try with riffs on local foods as well as European classics like deep-fried tripe or cacio e pepe pasta.
What to eat: Azgın Tavuk (spicy chicken sandwich), currywurst.
Hours: 12:00 p.m. - 01:00 a.m., except Mondays
Kimyon is a staple Kadıköy late-night stop. This is perhaps the ultimate Istanbul eatery for night dwellers. Not only is it a 24-hour open casual restaurant with a broad menu focusing on Eastern classics like lahmacun, pide and soups, it is also fast and delicious. Plus, the best dishes have vegan options, and the vegan içli köfte is actually pretty tasty. My go-to drunk belly filler here is a kelle-paça soup (head-and-trotters) coupled with a portion of içli köfte to share. If your Kimyon partner is not down to get some içli köfte to share, is it really worth going home with them?
What to eat: Kelle-paça soup, vegan içli köfte.
Hours: Open 24 hours
Afil is a well-branded street food spot with Turkish classics as well as burgers and mezzes. Their portions are decent and come with 2 sauce-sized mezze dippers, which is a refreshing take in the often unsourced world of Turkish street food delicacies. Their kokoreç is the stronger item on the menu together with the vinegar and oil-doused, salady options.
I just don't understand why their go-to carb is sourdough bread at the base of all the dishes. It doesn't soak the juices of the meat properly, is too dense to let the kokoreç shine texturally and has too much flavour taking away from the sides. Still, for the late night, it's a decent grab, especially if you are in the neighbourhood.
What to eat: Kokoreç, Girit ezmesi.
Hours: 11:00 a.m. - 03:00 a.m. weekends, 11:00 a.m. - 02:00 a.m. weekdays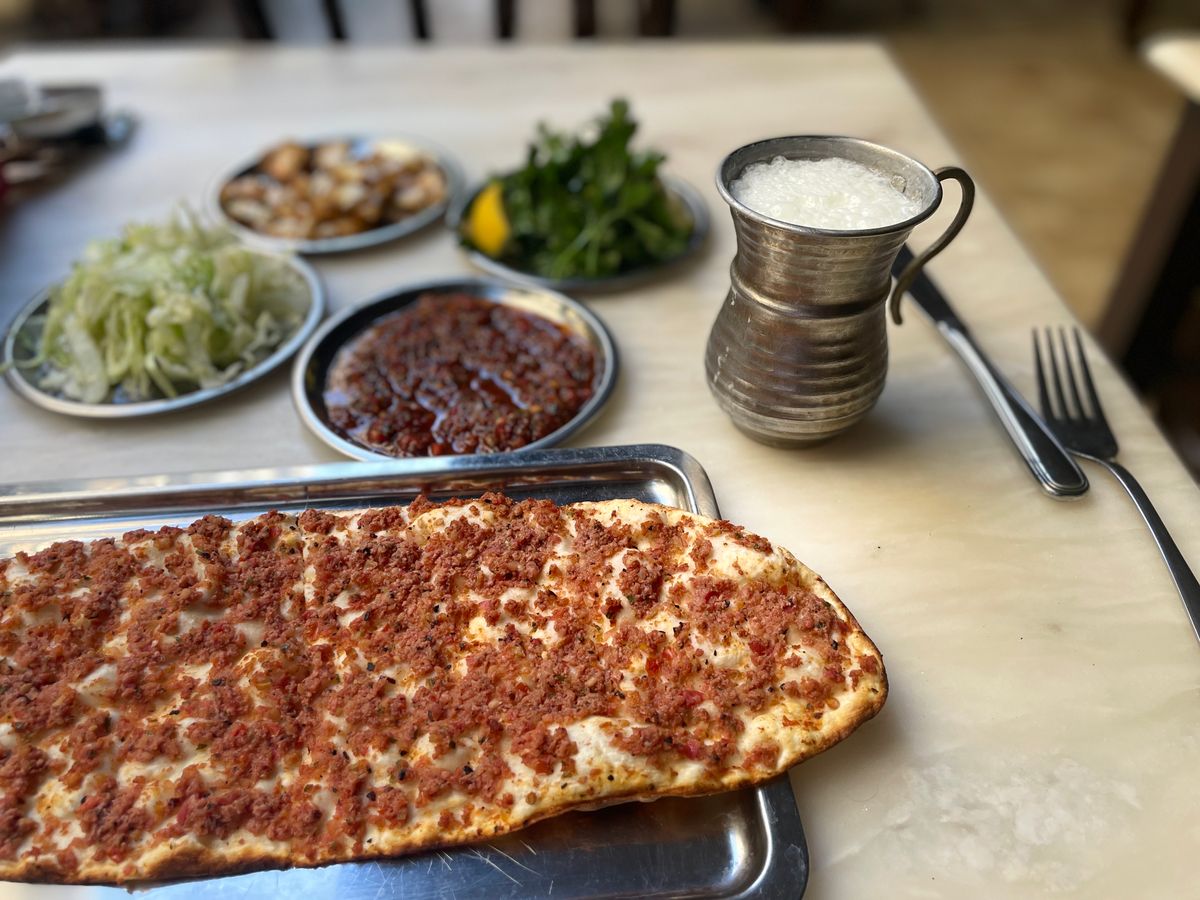 Baran Lahmacun
Photo: Berkok Yüksel
---
And then there is the unsung Baran, the lahmacun restaurant near Galatasaray Bathhouse. While it only goes until midnight, because of their quick service and delicious lahmacun, they merit an 11:45 p.m. visit (and they let you sit around after the official closing time too). A sister establishment of 'Yirmibir Kebap', one of the best ocakbaşı's (grillhouses) in Istanbul, Baran Lahmacun serves 2 kinds of lahmacun: Antep and Diyarbakır style. While the Antep lahmacun has more oomph with spices and garlic, the Diyarbakır has a more purist approach focusing on the tomato and expertly chopped beef. When one orders the lahmacun it comes with enough sides that it's a proper feast. The homemade ayran served in small copper mugs is also excellent.
What to eat: Antep lahmacun and açık ayran.
Hours: 10:00 a.m. - midnight
Hikâyeyi paylaşmak için:
Kaydet
Okuma listesine ekle
Paylaş
NEREDE YAYIMLANDI?

Aposto Istanbul
∙
BÜLTEN SAYISI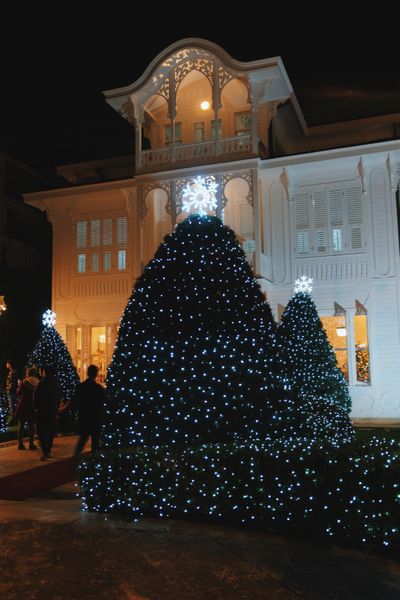 YAZARLAR

Aposto Istanbul
A weekly, practical guide to Istanbul for those who want to make this city their neighborhood. Every Sunday.
;