Making Ukrainian Victory Possible
We cannot wish for that end without giving Ukraine the means to achieve it.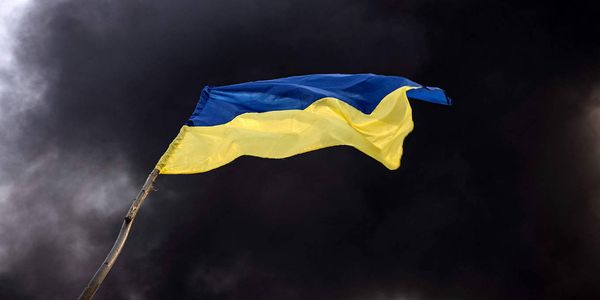 By Josep Borrell
BRUSSELS – Almost one year after Russia's invasion of Ukraine, the war is entering a new phase. Following the failed attack on Kyiv last spring and the Ukrainians' stunning counteroffensive that liberated Kharkiv in the north and Kherson in the south, Russian President Vladimir Putin has embarked on a punitive campaign targeting civilians and energy infrastructure with drones and missiles. Stymied on the battlefield, Putin is seeking to maximize the number of Ukrainians forced to spend the winter in the cold and the dark.
The front line has not moved much in recent months. But the fighting remains fierce (with many casualties), and Russia seems to be preparing for a major spring offensive. The Russian economy is on a war footing, and the Kremlin propaganda machine has gone into overdrive, peddling a mix of apocalyptic threats and imperial delusions. Russia's last independent news outlet, Meduza, and its last human-rights organization, the Sakharov Center, are being forced to close. The mood in Moscow is defiant.
Under these circumstances, Ukraine's allies are right to scale up their military assistance, including by providing battle tanks. The goal is for Ukraine to prevail against its aggressor. But we cannot wish for that end without giving Ukraine the means to achieve it. The alternative is a prolonged war of attrition, leading to more deaths in Ukraine, greater insecurity for Europe, and continued suffering around the world (owing to Russia's weaponization of energy and food supplies).
Ukraine's partners had already committed to provide advanced air defenses like the US-made Patriot missile system, more capable howitzers, and additional armored combat vehicles. But before the recent big breakthrough, there was an intense debate about whether to supply tanks like the German-made Leopard 2 or the US-made M1 Abrams. I, for one, have long argued that we must provide Ukraine with the means to push Russia out. Tanks are necessary for Ukrainian forces to break through the current stalemate of trench warfare, and to regain the momentum they had last fall when they retook Kharkiv and Kherson.
Reaching the "tank agreement" took time and intense discussions, including at the European Union Foreign Affairs Council. The breakthrough came when Germany agreed to deliver Leopard 2s, in coordination with the United States, which will provide some 30 M1 Abrams. Although delivery of these assets will take time and require intensive training and maintenance, the result is not confined to the battlefield. We have sent another powerful signal to Russia that Putin was wrong – once again – to doubt our resolve.
Of course, some will argue that more weapons will prolong the war and risk further escalation, and that diplomatic negotiations are the only solution. But while Europeans will always remain open to anyone who is serious about seeking a negotiated and just end to the war, Russia so far has made clear that it intends to persist with its war crimes. Everyone who has tried to negotiate with Putin has come back emptyhanded. Until that changes, we must conclude that the only way to end the war is to give Ukraine the means to drive out the invader.
The EU's task, therefore, is to do everything in its power to support Ukraine. And that is what we are doing. Together with EU member-state governments, we have already mobilized €12 billion ($13.1 billion) worth of weapons and related supplies for Ukraine, €3.6 billion of which is coming from the European Peace Facility. When also accounting for macro-financial and humanitarian aid, our total support comes close to €50 billion.
Moreover, the EU is now the leading provider of military training for Ukrainian personnel. Through the EU Military Assistance Mission in Poland and Germany, we are on track to have trained 15,000 troops by April, and we are prepared to double the effort and train another 15,000 – including in the use of tanks such as the Leopard 2.
The EU is also working on a tenth package of sanctions, having already cut our dependence on Russian energy imports within the space of just a few months. And make no mistake: the sanctions are working. Russian oil is selling at a $40 discount to Brent, and its daily energy revenues are expected to fall from around €800 million to €500 million after our latest measures kick in this month. The war is costing the Kremlin dearly, and these costs will only rise the longer it lasts.
Last January, just before the invasion, I visited the Donbas region and saw the front line. For obvious reasons, that trip has stuck with me. On my way back through Kyiv, Ukrainian Prime Minister Denys Shmyhal acknowledged that "the invasion is coming, and we know you will not come to fight on our side." But, he hastened to ask, "Will you give us the weapons we need to defend ourselves?"
Frankly, I was not sure how to respond, because I did not know how strong European resolve would be. Today, the answer comes easily. As I travel to Kyiv this week for the EU-Ukraine Summit, no one doubts that Europe has risen to the occasion. Now, we must continue to give Ukraine the means to defeat the aggressor, restore its sovereignty, and find its place in the European Union.
---
Josep Borrell, High Representative of the European Union for Foreign Affairs and Security Policy, is Vice President of the European Commission for a Stronger Europe in the World.
---
Copyright: Project Syndicate, 2023.
www.project-syndicate.org
Hikâyeyi paylaşmak için:
Kaydet
Okuma listesine ekle
Paylaş
İLGİLİ BAŞLIKLAR
European Union Foreign Affairs Council
NEREDE YAYIMLANDI?

Aposto Digest
∙
BÜLTEN SAYISI

YAZARLAR

Aposto Digest
Catch up on what's going on around the world. A roundup of the best stories of Aposto sent directly to your inbox.
;