MICHELIN Guide 2023: Istanbul and its stars
The restaurants selected for the guide instil hope for Turkey's place in the global dining scene and damage the credibility of the MICHELIN Guide at the same time.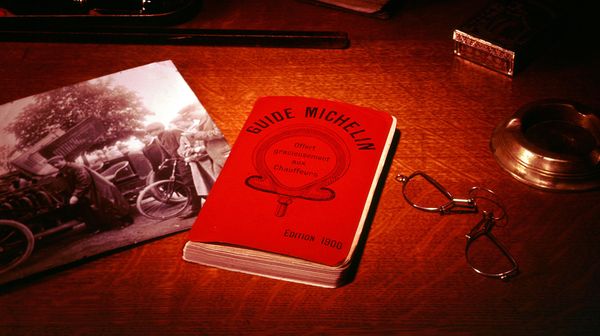 The announcement of the MICHELIN Guide is very similar to the Oscars. The same stage set-up, the same loud and tasteless classical music, and the same types of mispronunciations of local names. But the most considerable similarity is that when industry people and the public are surprised by the results, the jury's qualifications are put into question. The qualifications of those behind the MICHELIN Guide Istanbul 2023 selection are now a matter to ponder.
What happened?
Last spring, MICHELIN declared that it would announce its first Turkey guide in October with its 2023 selection for Istanbul. Fast forward the months-long anticipation, MICHELIN announced the restaurants included in the guide at a big gala last night, and gave its stamp of approval to 53 restaurants in Istanbul. Among these 53, ten restaurants were awarded the Bib Gourmand, four were awarded one MICHELIN star, one of which was also awarded the green star indicating environmental awareness, and only one restaurant (TURK FATIH TUTAK) was awarded two MICHELIN stars.
Excellent debut
53 restaurants is a high number for a first-time guide. For sure, this is a fact to be proud of. It's good to see that Turkey's potential, which I thought would be judged with contempt by the West, is being recognised. Contrary to most predictions, the total number of starred restaurants is also high. Perhaps the most important thing is that there are 5 women as chefs at Bib Gourmand and higher levels. Although this number is still lower than we would like, it's high compared to the industry average.
It was not difficult to predict that TURK would receive two stars. However, this prediction should not mean that I agree with the result. Even the most meticulous food experts cannot deny that TURK provides an exceptional experience, perhaps even distinguishing itself from other restaurants. However, I'm not sure if it's worth a detour', the meaning of the two star award. Should a traveller to Cappadocia extend their holiday to visit Istanbul just to eat at TURK? I don't think so. TURK is definitely an important restaurant in the Istanbul food scene, but its merits are local and do not transcend to global standards proportionately. Emir Şenyer's question sums up my suspicion perfectly: 'Would TURK get two stars if it moved to Paris?'
This approach of going by local standards is something that has always put MICHELIN's consistency to question. There are also confusing issues regarding the guide. All the industry people I was in contact with during the night, some of them big names who have been in the industry for half a century, some of them at the beginning of their paths with strong opinions, followed the awards in surprise. The most surprising part is the majority of the restaurants that entered the guide without receiving a star.
The MICHELIN Guide has five main criteria: 'quality of the ingredients used, mastery of flavour and cooking techniques, the personality of the chef in their cuisine, value for money, and consistency between visits'. There are two categories of restaurants on the list that do not meet these criteria .
Ottoman cuisine and hotel restaurants
The first of these are the Ottoman-inspired restaurants where overlapping ingredients show up on the menus rather than chefs' personalities, where service and ingredients don't connect with the pricing because of their touristy locations. The second category is comprised of hotel restaurants that are odd and nonsensical. Especially those that endeavour to represent different cuisines. Not every Ottoman cuisine or hotel cuisine may be the victim of this contrast of criteria, but there are many restaurants that food industry people (who watched with their mouths agape) agree on; especially when we consider some restaurants that are not included in the list.
This brings two questions to mind: either the unidentified inspectors are foreigners who, with an orientalist eye, can't see the value of classic meyhanes like Asmalı Cavit but only recognize the cultural appeal of kebab restaurants with bulgur riceadorned with cold grilled tomatoes, or the inspectors come from a mechanism that wants to emphasise hotel restaurants and Ottoman cuisine. As a matter of fact, the business model-driven inspectorate of the MICHELIN Guide makes these possibilities more probable in my eyes.
The expenses
The economic model of MICHELIN, which used to prepare car routes because its commercial purpose was to increase tire sales, is a bit dubious. In the current model Trung Phan explained in simple terms, the main revenue mechanism, along with guide sales and licensing of evaluation systems, is the 'entry' investment paid by the development agencies or tourism branches of certain countries. We know that some countries, such as Thailand and South Korea, make payments ranging from $2 million to $5 million for MICHELIN to list the country's restaurants. Although it is emphasised that these payments do not affect the evaluations, there are also examples showing that these payments do not prevent scandalous processes either.
Other moments that surprised me during the ceremony:
Araka got a star: Araka is a place that I have recommended here before, especially with the wonderful atmosphere it creates in its small setting. However, chef Pınar Taşdemir was as surprised as I was to receive a star. I don't know if it was the excitement of the moment, but when she repeatedly said 'we never expected this' on stage, it felt more like surprise than humility. If I say that Araka is a good Bib Gourmand candidate, I think there will be few people who disagree. May its star be lucky, godspeed.
Nicole Restaurant and the little-known chef receiving a star was also a big surprise. Nicole was closed for a while after the departure of Aylin Yazıcıoğlu, and after the change of the team, the new dishes looked like imitations of the old ones with aesthetic concerns and less character. It is also unclear how much character the chef brought to this restaurant. The award came four years late, and it was given to a place that I am not content with representing the country hereon after.
It is a flop that Apartıman, Smelt & Co., Asmalı Cavit, Basta Neobistro, Casa Lavanda, Fauna and Mabou Pera were not included in the list. It brings doubt to MICHELIN Turkey's prestige and the qualifications of its inspectors that these restaurants that lead the food scene in Turkey even on their worst day were not included.
And finally, the French host's unsurprising lack of concern for pronunciation.
What comes next?
The arrival of the MICHELIN Guide in Turkey will undoubtedly increase the number of tourists with high income coming to restaurants. Accordingly, service expectations and the perception of quality in products will change. At least in some places. Kitchens that find customers a little easier will not have to compromise their standards and keep up with trends.
But beyond economic contribution, the restaurants included in this year's guide will be taken seriously on the world stage as they are subjected to an international evaluation. In addition, the chefs and kitchen staff working in these restaurants will have more chances to gain experience abroad. Gradually, the impact of these facts will contribute greatly to the country's cuisine and especially to the fine-dining segment.
Still, the night sky is not lit by merely a few stars. In Turkey, which is not going through an easy period gastronomically, it's a rare event that successes nurture sustainable development. It's my wish that the individual success of a small number of restaurants will become a reference that feeds the next generation, that can open a door abroad, and that these sparks will turn into suns that will provide the light.
I congratulate all the restaurants, chefs, and the teams who contributed, especially the TURK team and Fatih Tutak. Being a kitchen and service team employee, especially at this high level, is extremelydifficult. I remember how many times my eyes filled with tears from the physical and emotional demands in the short time I spent in a kitchen (in one of the starred restaurants actually).
My criticism in this article is certainly not directed at the restaurants, but at the unstable criteria of the guideline authorities, the systems that lack transparency under the guise of impartiality, and the business models that are driven by state funding and affect their methodology. And a little bit to the overly masculine first-place celebrations, inflated stories of effort and politically infused thank you speeches that contrasted the air of humility and shyness of Mr. Beyti, for instance, the founder of Beyti Ocakbaşı, taking stageamong numerous chefs looking up to him for years with his respectfully hands clasped in front of him.
With the arrival of the MICHELIN Guide, many of these restaurants now have the luxury of reconsidering their prices according to high-income tourist groups. We will see how much some of the starred restaurants, which already charge $100 per person, will be suitable for the people who live in Turkey. Maybe it's time to consider Pirelli, Goodyear or Lassa and switch to more affordable tires.
The full list of winners:
MICHELIN GUIDE İSTANBUL 2023
Young Chef Award
Selection
Yeni Lokanta
Mürver
Lokanta 1741
1924 İstanbul
Beyti
Corsa
Sofaylı 9
Zuma
Nobu
Inari Omakase Kuruçeşme
Çok Çok Thai
Banyan
Glens
Atölye
Kubbeli Lounge
Matbah
Topaz
Tatbak
Aqua
Aila
Feriye
Seraf
Park Flora
Şans
29
Kıyı
Balıkçı Kahraman
Kiss the Frog
Tuğra
Rumelihisari İskele
Spago
St Régis Brasserie
Azur
Eleos Beyoğlu
Ocak
Octo
Deraliye
Khorasani
Service Award
Bib Gourmand:
Aheste
Pandeli
Cuma
Giritli
Sade Beş Denizler Mutfağı
Alaf
Aman da Bravo
Calipso
Tershane
Karaköy Lokantası
1 Michelin*
Nicole (Serkan Aksoy)
Araka (Zeynep Pınar Taşdemir)
Mikla (Cihan Çetinkaya)
Neolokal (Maksut Aşkar)
Michelin Green Star
2 Michelin*
TURK Fatih Tutak (Fatih Tutak)
---
To read the article in Turkish, click here.
Hikâyeyi paylaşmak için:
Kaydet
Okuma listesine ekle
Paylaş
YAZARLAR

Aposto Food
The most appetizing articles on food at Aposto, curated by our editors. Topics include food politics, restaurant reviews, recipes, culinary notes, food culture and more.
;