Muj Design
Next to the Armada Hotel, behind the shore, Muj Design.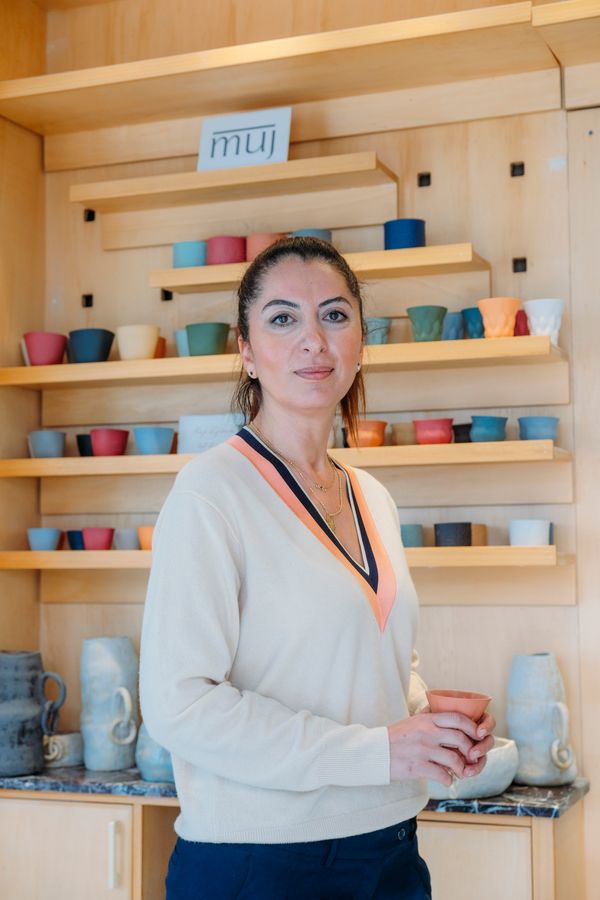 Neighborhood: Cankurtaran
Location: Next to the Armada Hotel, on the back street of the shore, Muj Design.
Narrator: Müjde Mısırlı Zoto
Subject: To belong or not to belong to Cankurtaran
---
30 years ago, Kasım (my husband) was impressed by the vivacity of the neighborhood and wanted to open a hotel, and we have been here ever since. We lived in a wooden house at the end of the street for 15-16 years. Even though we've decided to move some time ago, we are still bonded to this neighborhood thanks to work. Cankurtaran is effervescent, with music coming from all the corners of the streets. Musicians keep you company on daily walks. In spring and summer, households take out dining tables on the sidewalk and dinners are eaten together on the street.
Monday tangos
The opening of Armada Hotel set off a significant change. The 10-15 years after the beginning of the Armada Hotel the neighborhood came to life, and the streets became crowded. Cankurtaran became a common destination for Istanbulites and tourists. For example, tango has been practiced at the hotel every Monday for 30 years, so the audience that follows this has met and embraced Cankurtaran.
Not being a Cankurtaran local
Over time, the hotel factor, which had been the driving force of the neighborhood, became the cause of Cankurtaran's demise as the neighborhood popularized. My neighbor of 15 years has to move in the upcoming days because their house was sold for the construction of a hotel. Nowadays instead of homes, you encounter colorful hostels every step of the way. A neighborhood is special because of the people who make it their home. When we force them to move, we erase its soul. Nevertheless, Cankurtaran has managed to preserve itself relatively well compared to other touristic places. I think the most important factor for this is that a place like Sultanahmet, which is visited by almost every tourist, is located below the neighborhood and therefore Cankurtaran does not attract as much attention.
Hikâyeyi beğendiniz mi? Paylaşın.
Hikâyeyi beğendiniz mi?
Kaydet
Okuma listesine ekle
Paylaş
Nerede Yayımlandı?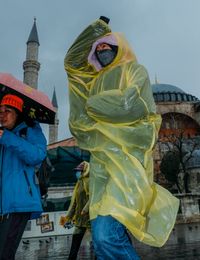 📍 Cankurtaran, Ayşe Şensılay
Yayın & Yazar

Soli
A weekly journal of neighbourhoods to dig into urban culture, people stories, and sociocultural dynamics. In every issue, we meet an inhabitant in their hood where they live, create or belong.
;