Nergis Abıyeva
Meet Nergis Abıyeva, a perpetual tourist and an art historian who from a very young age has had a knack for making the unfamiliar her own. Most importantly, she is an Istanbulite.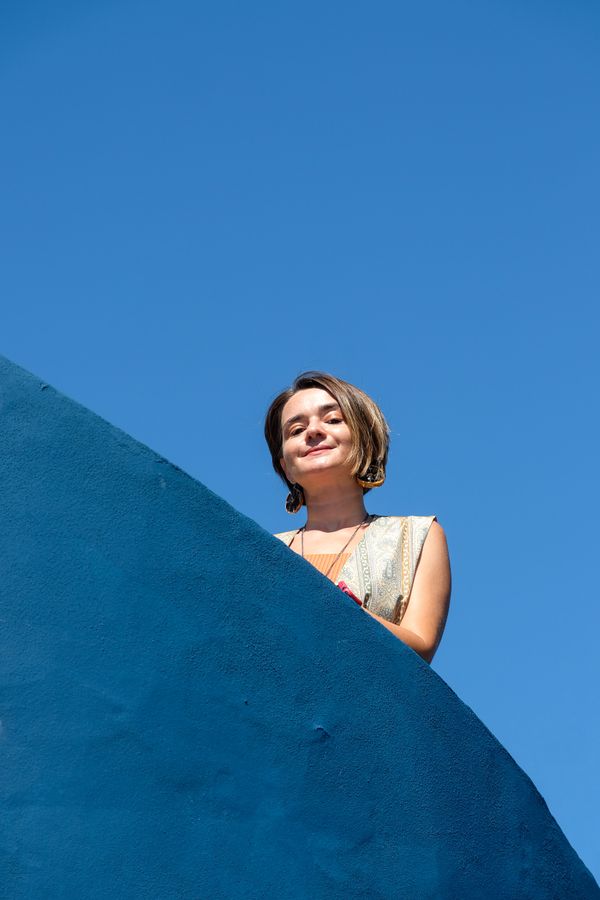 Last Wednesday, we met Nergis at Manifaturacılar Bazaar, one of her favorite places to visit in Istanbul, we laughed and talked about this place. We entered The Ayın Biri Church and drank boza at Vefa Bozacısı. We left ourselves to the excitement of "art month" and wandered around together. We tried to see art through the eyes of an art historian with a PhD. You are wondering what we discovered, don't you?
ID
Your nickname: Other than the many nicknames my partner calls me, I don't have one.
I have attended "this" exhibit in Istanbul recently: I saw Özgür Demirci's Anthology of Promises at Pilot Galeri.
Something I discovered recently: The book Women Can't Paint by Helen Gorrill at Hayalperest Publishing in Istanbul.
I am a regular at: Görgülü Bakery in my neighborhood, Hera in Kadıköy, Hatice Anne Ev Yemekleri in Kuzguncuk, and on the European side, Fıccın, Fasuli, Ara Kafe and Pera Museum's cafe are the places I visit a lot.
Non-Istanbulites wouldn't know: That one day, all of a sudden, your eyes may fall on something that has been there for thousands of years as you are passing by on your walking path, and just like that, you are amazed by its splendor.
I live in: Erenköy for the last 5 years. I don't think I would ever give up on the Anatolian side.
In my heart, I feel like I am from: Istanbul in the winter, Adabükü in the summer.
SHOOT THE BREEZE
You were born in the city of Sumqayit in Azerbaijan, you lived there until the age of 6, then moved to Istanbul and spent a semester in Milan during university. These three different cities are the components of your identity. What is the role of Istanbul in all of it?
My first plane ride was to Istanbul. It's where I learned to read and write, where I made friends, where I fell in love, and where I think of it as home. Maybe because my own personal story starts with migration, because I am an "outsider" myself, I can look at migration, differences, and the new inhabitants of the city from a calmer space. I think from a very young age, Istanbul has given me the ability to make things that were unfamiliar or foreign to me my own.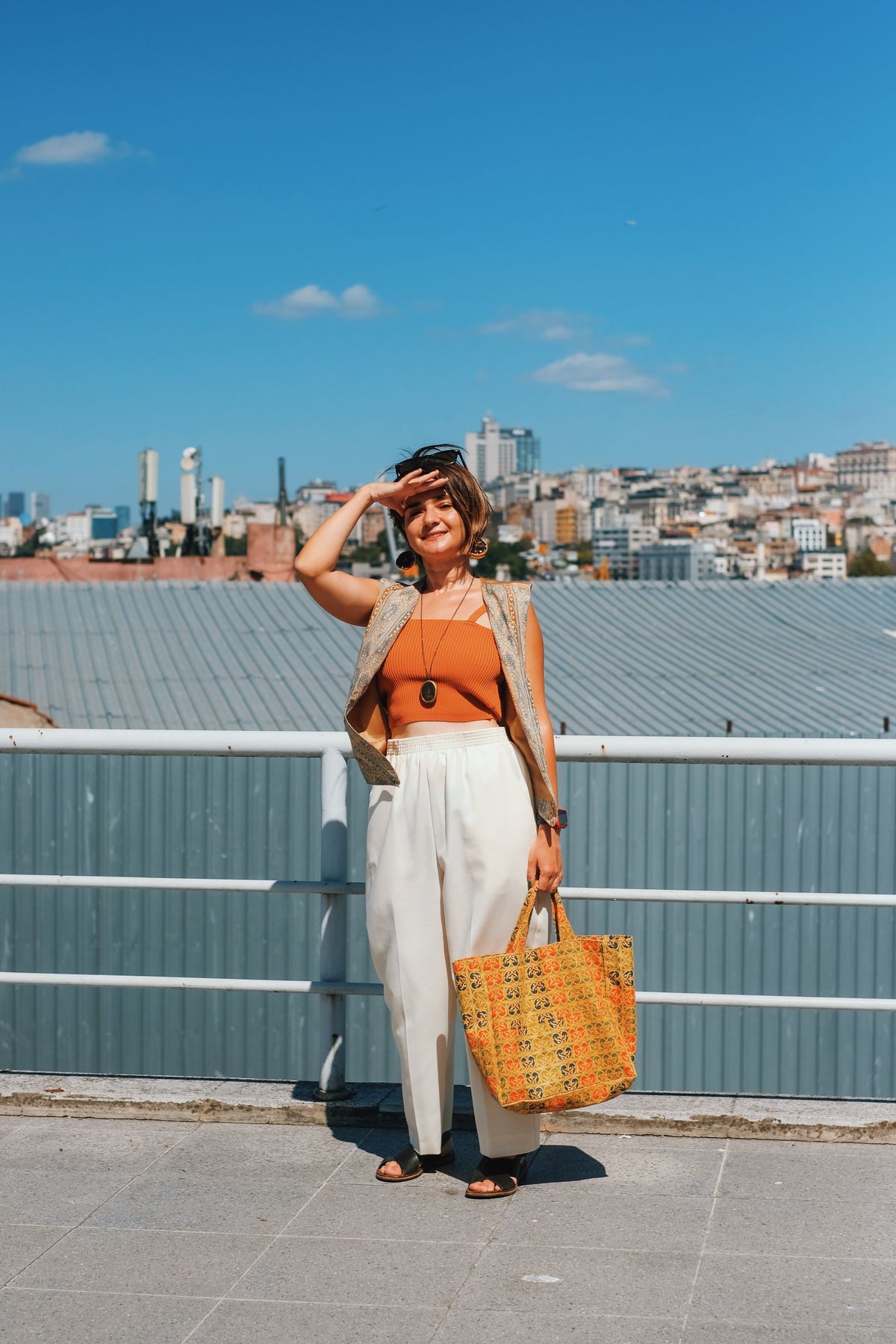 Nergis and the Istanbul view
---
Apart from visiting exhibitions and museums in Istanbul, how do you nurture yourself? How do you learn?
I love to watch plays, operas, ballets, and movies in places that aren't part of shopping malls. This year, I visited the historical peninsula every week with Prof. Dr. Zeynep Kuban, from whom I took the ITU Istanbul Archaeology course, who knows Istanbul inside out. Sometimes we went in search of a column, sometimes a palace, sometimes a church. Istanbul gives us the right to be tourists in our own city no matter how long we lived there. I also love to look at old magazines in Atatürk Library, see the trees, work as cats wander in the magnificent building of ITU Taşkışla, MSGSU's library overlooking the sea, and spend time at SALT Galata, which makes me feel more integrated into the world.
What do you think is the impact of biennials on cities? What about the impact of the Istanbul Biennial on the city we live in?
An important function of biennials is to include the cultural art audience, whose relationship with contemporary art is more distant. I was at the end of high school when I visited the 2009 Istanbul Biennial, What Keeps Mankind Alive? I was very impressed by the biennial, especially Canan's video Ibretnüma. I started to love and be curious about contemporary art and to study art history after What Keeps Mankind Alive?
The theme of the 17th Istanbul Biennial this year is "compost". Unlike other years, this year's Biennial prioritizes scattering rather than gathering, maturing in one's own shell. Where do you think the power of separation rather than unification lies in a multicultural structure like Istanbul?
The upcoming Istanbul Biennial asks more questions than it answers them, and that is important to me. I am excited about such a biennial in a city where the issues of origin are redefined every day from every angle.
Throughout its history, Istanbul has been a city that draws its strength from its diversity, a city that sacrifices a piece of its own soul every time it tries to expel these differences. But no matter what, it continues to say "you can have my body, but never my soul!" This biennial promises to focus more on the soul of Istanbul, and I am looking forward to it.
Hikâyeyi beğendiniz mi? Paylaşın.
Hikâyeyi beğendiniz mi?
Kaydet
Okuma listesine ekle
Paylaş
Nerede Yayımlandı?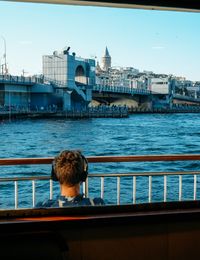 🍸 That time of the year
Yayın & Yazar

Aposto Istanbul
A weekly, practical guide to Istanbul for those who want to make this city their neighborhood. Every Sunday.
;