Neslişah Kaya- Zoks
Meet Neslişah (Kaya); a painter and ceramic master who lives, creates, discovers, recognises, and loves in Balat. And of course, she is an Istanbulite.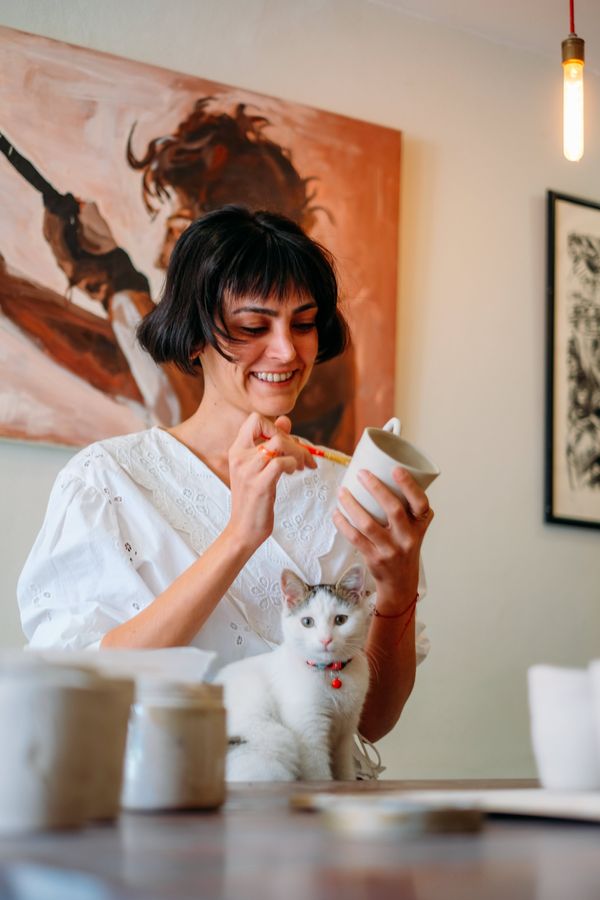 We walk on the cobblestone pavements that we have walked so many times before with the eagerness of finding a familiar face. We come to Balat, the place where we never get tired of sitting on the pavement and watching the neighbourhood from among the colourful apartment buildings. We meet Neslişah (Kaya).
We come to Zoks Studio to get covered in mud, to talk about the sound of the neighbourhood, and to see Istanbul through the eyes of a painter and ceramics expert. In front of us, mud, scraper, and work that has not yet decided whether it should be a vase or a glass, in our hands, warm coffees in cups hand-made by Neslişah. Come sit with us, we're starting.
ID
My nickname: Çimenkuşu-Meadowbird
I recently discovered this ceramic artist: Şirin Ceramics
I am a regular at: Vanilla Balat
Those who don't live in Istanbul wouldn't know: The traffic
I live in: Balat
In my heart, I am from: Ayvalık
SHOOT THE BREEZE
You live in the same place you create. What effect does this dynamic, Balat and Istanbul have on your production?
Balat is a very diverse neighbourhood and this is of course reflected in my production. Since I produce industrial works in addition to my artistic works, a colour or a texture that I encounter on the streets, which I never get bored by, shapes my works, sometimes it can even turn into patterns on the products. The process can sometimes get even deeper when I hop on the ferry and cross to the Anatolian side, or when I take the metro bus to change neighbourhoods. Istanbul is a city that nourishes people in general, and the culture of each neighbourhood tells us something based on our perspective. Because we are in a constant marathon, we have to struggle. If we have to produce and make a living simultaneously, if we are artists or craftspeople, we need to recognise the finest details wherever we look.
I was always sure that one day I would live in Balat. Even after settling here in 2018, we have visibly developed and we are still growing every day. Of course, there are disadvantages to this. As good and nourishing as it is to share the same environment with people from different cultures and live all together, it is also a situation that we are not used to and can sometimes lead to chaos. For me, what makes Balat Balat is its artists, workshops, and the transformation of the neighbourhood into a destination for the arts.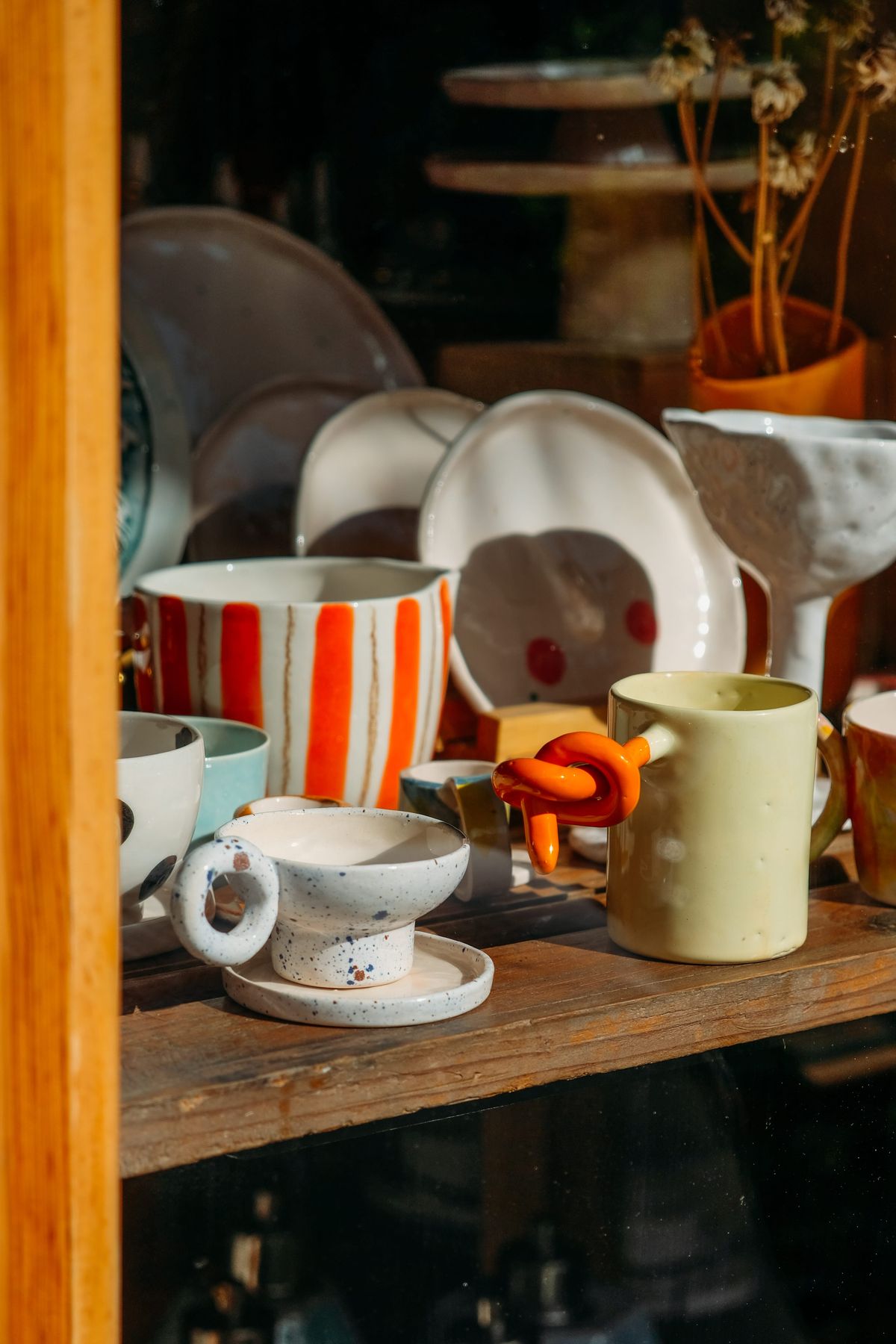 Zoks Studio
---
Have you produced collective works with different craftspeople and artists before? Do you benefit from each other in this structure?
I make architectural panels, decorative works, and wall paintings. I can experience every aspect of the pleasure of producing together thanks to this structure of multiplicity. Not everyone can see the same detail. Producing together ensures that the end product is holistically strong and complete. None of us are perfect and we never will be, but at the end of the day, sharing adds layers to that which is produced.
I usually prefer to produce alone. I shared my first exhibition experience with my teacher Kenan Özgür, who had a great influence on me before university, it was very special. Afterward, I took part in many group exhibitions. In the coming days, we are planning to open an exhibition as the ceramicists of the neighbourhood. I hope we will meet again in the neighbourhood on this occasion.
How is the transformation of the neighbourhood reflected in their works? What do you think awaits Balat in this sense?
This popularisation was a bit unsettling for me at first, I was never concerned about making money while producing, I find myself under terrible stress of fulfilling orders from time to time, and I increase my production speed in order to keep up. The consciousness of consuming fast was tiring me, I felt that it was jeopardising the sustainability of my process, so I stopped myself. Each piece that emerges is a simple expression of how we see the world, and how we want to see it, and it is unique, so it must be produced with patience.
Most of my visitors are foreign tourists. In fact, we all know that 'making and producing art in Turkey' is definitely very difficult. I face this, again and again, every day with people's reactions to me. It can sometimes feel guilty to put a price on the work we do, sometimes it is even hard to get past it. Of course, it is a good thing that the art/work we do is increasing. There is no end to this, just like there is no end to learning. As we grow, we share more, and we enrich ourselves by feeding each other.
Hikâyeyi beğendiniz mi? Paylaşın.
Hikâyeyi beğendiniz mi?
Kaydet
Okuma listesine ekle
Paylaş
Nerede Yayımlandı?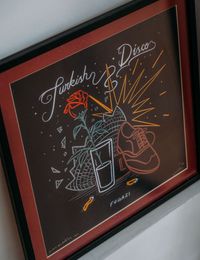 🌟 Shine bright like a 'star', Istanbul!
Yayın & Yazar

Aposto Istanbul
A weekly, practical guide to Istanbul for those who want to make this city their neighborhood. Every Sunday.
;