Oldies but goldies of the Istanbul culinary scene
A guide for Istanbulite foodies.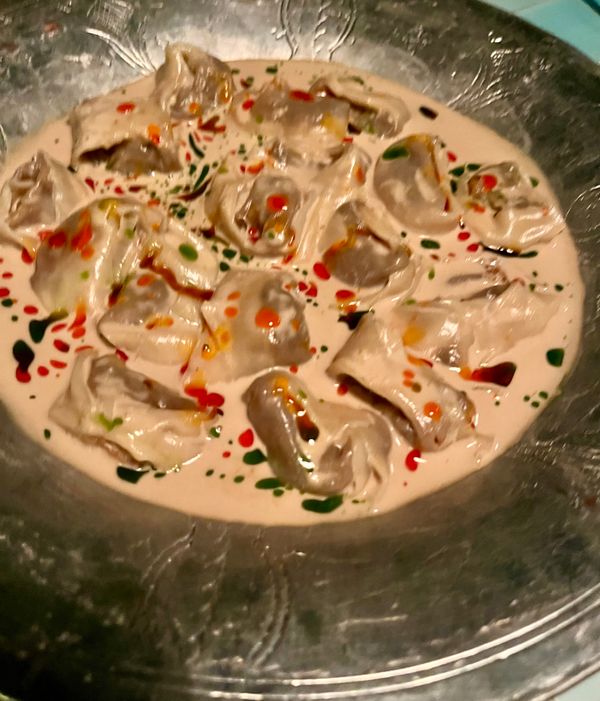 Together with GetirÇarşı
A shop for furry friends too: GetirÇarşı Helping pet owners shop effortlessly from the pet shops in the area, GetirÇarşı delivers all of your pet's needs to your door within minutes. Including a variety of shops, such as grocery stores, florists, and pet shops; GetirÇarşı delivers everything your furry friend needs from local pet shops to your door in 30-45 minutes. Thousands of quality products including food, toys, litter, and leashes arrive at your door with GetirÇarşı , so that you can devote more time to your fur baby.
Learn more →
Meet Civan Er, chef of Yeni Lokanta and Yeni Soho living part-time in London and Istanbul. We get together to talk about the culinary scene in Istanbul and find out his favourite secret places and joys in the city.
Civan explains Istanbul's culinary scene as:
"Istanbul is known for its diverse food cultures. Even more today, I think. You have all these immigrants from the East who bring their own food culture. In Istanbul, it's rather tourists, not the locals who make the base clientele of restaurants due to the sad economic situation. In the West, however, the inhabitants of the city constitute the core element of the restaurant industry.

The ongoing deterioration of moral values (in trade). It was the non-Muslims who started today's restaurant culture in Istanbul (as owners and customers). They don't exist anymore and the next bourgeois class created by the state struggled. And they have been replaced with an even newer one recently, as the vicious circle goes on. However, Michelin will make Istanbul even more attractive to tourists.

Last but not least, Kanaat Lokantası, Kadıköy Baylan, and Savoy Pastanesi in Cihangir are the 'oldies but goldies' of Istanbul."
If you are wondering what Civan's Istanbul is like, you are at the right place.
IN ISTANBUL:
My favourite street food in Istanbul is boiled corn in the summer and chestnuts in the winter from the same guy in Beyoğlu (he is mısırcı or kestaneci according to the season).
When I want to eat mantı (Turkish ravioli) I go to my mum's or Yeni Lokanta.
If I have a special guest, I take them to Zübeyir Ocakbaşı.
If I'm out to eat after 01.00 a.m., my 'go-to' is Vakkas'ın Yeri for lamb sweetbreads.
For fresh baked goods, I always stop by Üstün Palmie.
I always make a reservation at Asmalıcavit when I miss the meyhane.
I can't think of the Istanbul culinary scene without simit (Turkish bagel) on the ferry.
A hidden local restaurant that still nobody knows is Gaziantepli Mustafalar in Bakırköy.
It's so cliche but still, I love Baylan's Kup Griye (ice cream).
A weekday hangout is with Ece Aksoy who created the bar culture in Turkey with the name of her bar: Ece.
I'm a regular at Journey, Cihangir.
Editor's note: Let's take the ferry and order a Kup Griye (ice cream). Just like the good old days. Here is the Google Maps link. Send us photos from your experience and we will share them as the catch of the week!
To know more about Civan, subscribe to Aposto London and wait until Tuesday for the interview.
Hikâyeyi paylaşmak için:
Kaydet
Okuma listesine ekle
Paylaş
NEREDE YAYIMLANDI?

Aposto Istanbul
∙
BÜLTEN SAYISI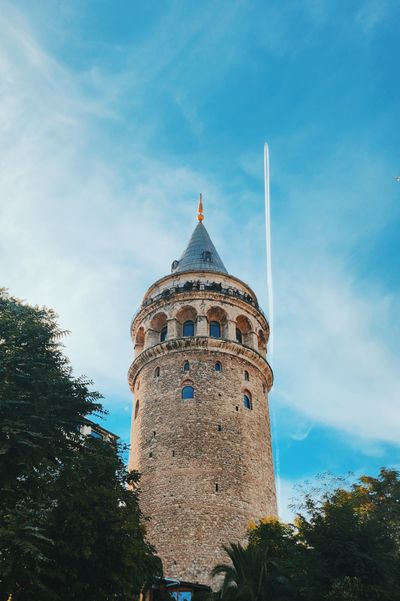 YAZARLAR

Aposto Istanbul
A weekly, practical guide to Istanbul for those who want to make this city their neighborhood. Every Sunday.
;