Retail: Are the dark clouds dissipating?
The developments in retail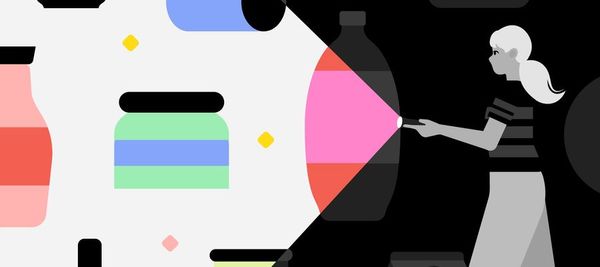 The retail sector, which includes many players from food to ready-to-wear clothing, is leaving behind a long and challenging journey lasting 3 years. Today, retailers are trying to cope with rising costs, labour and changing customer expectations. So, are the dark clouds that have taken a habit of hovering over the sector dissipating in 2023?
A look back at 2022
The pandemic, Russia's invasion of Ukraine, which coincided with the period when the pandemic started to recede, and the inflationary environment that is expanding its sphere of influence day by day... Over the past year, supply chain challenges, inflationary pricing, economic uncertainty and geopolitical factors have deeply affected retailers around the world. In addition, the shift of the workforce to different areas during the pandemic period has also become a problem that the industry has to overcome. However, with the new year, it is thought that there is a positive outlook and focus on the shopping journey among customers. On the other hand, according to a study conducted by the World Economic Forum, 7 out of 10 consumers expect costs to increase in the coming year, which makes the picture in front of the sector uncertain. According to Statista's data, global retail sales, which were approximately $ 23.74 trillion in 2020, which is considered the beginning of change, are estimated to be approximately $31.7 trillion in 2025. So what is the path ahead for retail companies that want to be a part of this growth?
A Portrait of 2023
As retailers struggle to adapt to the new normal, a seamless experience and digital world are shaping the future of retail. While it is hoped that the gloom in the sector will dissipate in 2023, inflation continues to hang in the air as a question mark. While one side of the retail industry is haunted by unfavourable possibilities, on the other side, trends are winking at the possibility of a completely different future:
Threats
Stagnation: Inflation appears to be decelarating, but maecroeconomic forces remain a threat to discretionary spending. Some economists argue that recession is inevitable as a result of efforts to slow down demand and control prices.
Bankruptcies on the horizon: As the pandemic hit retailers in 2020, bankruptcy filings increased. However, the market changed positively for retailers in the post-pandemic period. As we approach 2023, inflation and economic uncertainty affected consumer spending. This may mean a revival of bankruptcies in the sector in the new year.
Opportunities
Multichannel marketing and new advertising spaces: With shoppers using different devices and platforms across their shopping journeys, it's vital for a company to have a presence across multiple channels. For retailers, this means having a marketing and communications strategy that spans both physical and digital channels, including in-store, online, social media and SMS. Physical stores and websites are becoming increasingly important advertising spaces for retailers and retail merchants. Ad space sales on websites, in-store displays, mobile apps and streaming services are expected to continue to grow.
Personalisation: Customers are increasingly looking for products, offers and brand experiences that are tailored to their personalities, lifestyles, preferences and defining characteristics. According to New York-based consultancy McKinsey & Company, 71% of consumers expect companies to provide personalised services, and 76% are frustrated when this does not happen. This suggests that the winds of personalisation will continue to blow in the retail sector.
Metaverse: The metaverse trend in the retail industry is undebatedly expected to continue in 2023. Over the past year, we have watched various companies in the industry expand their influence in virtual spaces to promote their brands and connect with younger consumers. Gucci, H&M, Puma and Gap are some of the companies that have stepped into the metaverse. McKinsey estimates that the metaverse could be worth $5 trillion by 2030, with an estimated $2 trillion to $2.6 trillion impact, particularly on e-commerce.
TikTok, Instagram and Live Streaming Shopping: Algorithms such as TikTok's 'For You' feed and Instagram's shopping tab are changing targeted advertising and organic content from brands and influencers as a discovery tool on social media. 2022 was the year marketers discovered the power of these spaces. On the other hand, social media made it possible for brands to host interactive shopping events through live streaming. Coresight Research estimates that live streaming e-commerce penetration will grow from $20 billion in 2022 to $57 billion in 2025.
Green and sustainable retail: In 2022, many brands rolled up their sleeves to use recycled materials. This meant a shift towards recycling used products and the launch of capsule collections made from recycled materials. Several major companies invested in recycled materials initiatives, including Zara parent Inditex and Goldman Sachs Asset Management. This was driven by a younger customer population that prioritises brands that embed social and environmental responsibility into their daily business models. Therefore, how retailers respond to changing consumer expectations regarding product sourcing, packaging and delivery will be critical in the coming period.
Corporate Social Responsibility: Consumers are more inclined to support companies that invest in social responsibility. Research shows that 77% of shoppers are motivated to buy from companies that are committed to making the world a better place, and 55% believe companies should take a stand on important environmental, political and social issues.
The bottom line
The retail industry has to take a few steps to ensure a secure future. As the emphasis on recycling and reuse increases, consumers will buy fewer products and invest more in understanding the life cycle of the product. On the other hand, companies that emphasise social activities as well as environmental activities will shine among consumers. In addition to all these, trends in the digital world will be among the most important factors shaping the future of the sector.
Hikâyeyi paylaşmak için:
Kaydet
Okuma listesine ekle
Paylaş
NEREDE YAYIMLANDI?

Aposto Business
∙
BÜLTEN SAYISI
∙
ÜYELERE ÖZEL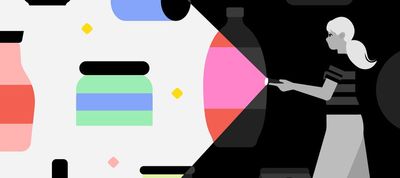 YAZARLAR

Aposto Business
The best articles on business at Aposto, curated by our editors. Topics include micro-mobility, future of work, energy, green economy, consumer products, marketing and more.
;