Sanayi: for adventurers
A guide for adventurers and art lovers who are curious about extraordinary places.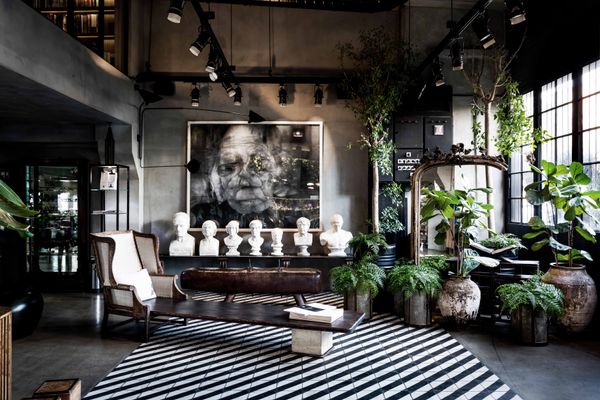 Together with Sneaks Up
A new shopping experience: Sneaks Up Campus Inspired by the city, street culture, and basketball; Sneaks Up opens its newest Campus store in Akasya AVM, Üsküdar. Sneaks Up Campus: Inspiring its visitors with experience zones, the Campus stores offer an innovative shopping experience with DJ performances, customized products, dance and basketball workshops, and more. What to see? Offering experience areas designed for PlayStation games, skateboarding, and basketball; the new Campus store in Akasya AVM also hosts a Custom Studio where visitors can make their own, customized products. You may visit this link or Akasya AVM to join Sneaks Up 's dynamic world.
Learn more →
Meet Enis Karavil. He is the creative director of Sanayi313 living part-time in London and Istanbul. We get together to talk about the art scene at Sanayi and find out his 5 essential places in the neighbourhood.
You can't imagine what Sanayi is like from the outside. Art galleries, restaurants and much more await you. There is nothing better than learning about the neighbourhood from the locals. Considering this, we followed Enis' lead and went on a discovery tour. Now, we are here with what we have accumulated, having taken notes and experienced.
Enis explains today's guide and talks about the history of Sanayi for him as:
'Stuck in the heart of the city, 'Atatürk Oto Sanayi Sitesi' has always attracted my attention due to its architecture. As Sanayi313, we were the first to set foot in Sanayi, and after several years, as a design studio, it feels great to have witnessed the transformation of the area. Apart from the team members of our design & architecture studio located on the mezzanine floor of Sanayi313, I'd say Polka and Buster (office pets) are the cutest usual suspects in Sanayi313. We have many frequent visitors who work at nearby offices. Also a considerable amount of people visiting from abroad stop by Sanayi313 to dine or shop.'
If you're ready for a long walk with Enis, we are starting from scratch.
5 stops for art, beer, coffee, and ribs. Location: Sanayi Duration: TBD
Where? Maslak, Atatürk Oto Sanayi Sitesi 2. Kısım, 10. Street No: 313, 34398
Why should I go? To have really good food and also because a design studio operating a canteen and a curated store at an off-the-beaten-track location is, I think, a unique experience on its own.
Duly noted: Selection of products on offer at The Store at Sanayi313.
---
Where? Maslak, Atatürk Oto Sanayi Sitesi 6. Street No: 171, 34398 Sarıyer/Istanbul
Why should I go? To visit an exhibition or see the artworks at PG Pop Up.
Duly noted: Artworks.
---
Where? Maslak, Atatürk Oto Sanayi Sitesi 33. St, 34398 Şişli/Istanbul
Why should I go? To eat the most flavorsome ribs
Duly noted: The taste of their dishes is one not to be missed.
---
Where? Maslak, Atatürk Oto Sanayi Sitesi, 1. St. No:1, 34485 Sarıyer/Istanbul
Why should I go? To have a couple of beers
Duly noted: The easy-going atmosphere.
---
Where? Maslak, Atatürk Oto Sanayi Sitesi 2. Kısım 6. St No:144, 34398 Sarıyer/Istanbul
Why should I go? To have a cup of coffee
Duly noted: Giant roasting machines and the total look and feel of the space are made up of vintage furniture.
To know more about Enis, subscribe to Aposto London and wait until Tuesday for the interview.
Editor's note: Date-ist and Ugur Photography are the best locations for printing or creating a photobook. Tried and tested so many times.
Advice for Istanbulites: Date-Ist is a little more expensive but definitely worth it for the quality.
Hikâyeyi paylaşmak için:
Kaydet
Okuma listesine ekle
Paylaş
NEREDE YAYIMLANDI?

Aposto Istanbul
∙
BÜLTEN SAYISI
🔍 Where it happens
This week, we are here with Mini's party series, 11 Seconds performances, an extraordinary tour in Sanayi and our childhood favourite hard candy. The week's suggestion: Don't return home without eating lokum with cream.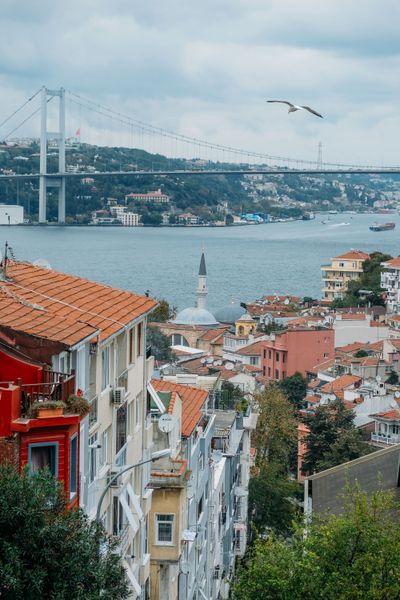 YAZARLAR

Aposto Istanbul
A weekly, practical guide to Istanbul for those who want to make this city their neighborhood. Every Sunday.
;