Scavenger Hunt #5: Aslı Nuhoğlu
Meet the universe of a toy historian, archaeologist, curator and exhibitor.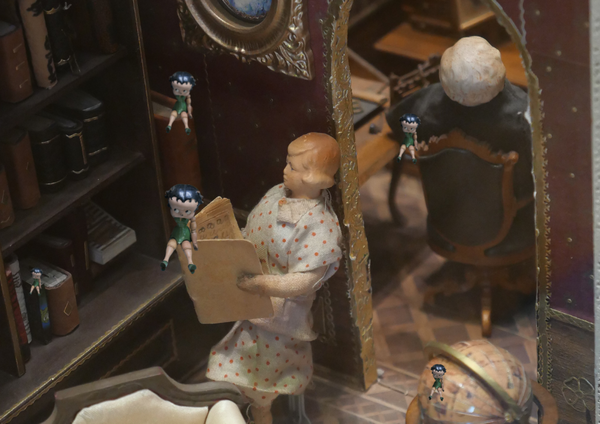 Together with KALM
KALM after the storm KALM candles We all have our rough days, and we look forward to spending some me-time on a cozy couch, don't we? Produced from non-polluting materials, KALM 's scented candles are the perfect companion for the precious time we spare for ourselves. KALM's handmade candles are made out of soy wax instead of traditional paraffin, and they do not contain any harmful material for children, pets, or the environment. To find out more about KALM's nature-inspared PEDRA collection , you may visit this link .
Learn more →
🖍 Scavenger: Aslı Nuhoğlu
In your experience, does the museum belong to children, or to adults who do not perceive their childhood as a passing age? So how do you position the didactic structure of teaching as a field of discovery?
It would not be wrong if we say that Istanbul Toy Museum is open to visitors from all age groups. In our museum, visitors of all ages can encounter a piece of themselves and stories that overlap with their interests.
Not only our own toy and game history, but also the works of the common heritage of the whole world are exhibited at IOM. Everything that happened in the past, social, cultural and economic, is reflected in toys.
For this reason, while our little visitors are visiting the museum, they learn the history of the world from the language of their closest friends, toys, in a fun and memorable way, while adults pass through a time tunnel and perhaps remember the historical events they have witnessed.
The collection of the museum is quite interdisciplinary in terms of its structure since a poet and a stage designer jointly decided on its physical form. So, what kind of unity can we observe in terms of Children's Literature and toys?
As you mentioned, our museum was founded by the writer and poet Sunay Akın, and every room of the museum was designed by stage design artist Ayhan Doğan. While visiting the museum, you enter a different world in each room; in the sections, the theme to be explained with audio and visual elements is supported.
In the museum, the development and change in many subjects such as theater, cinema, and architecture are explained through toys. Literature is one of these subjects. In our museum, the first toy examples of fantasy heroes in literature are located.
To give an example, one of the first editions of Antoine de Saint-Exupéry's book The Little Prince and the first toy of The Little Prince can be found. You can see the toys of The Wizard of Oz, Snow White and the Seven Dwarfs, and Don Quixote.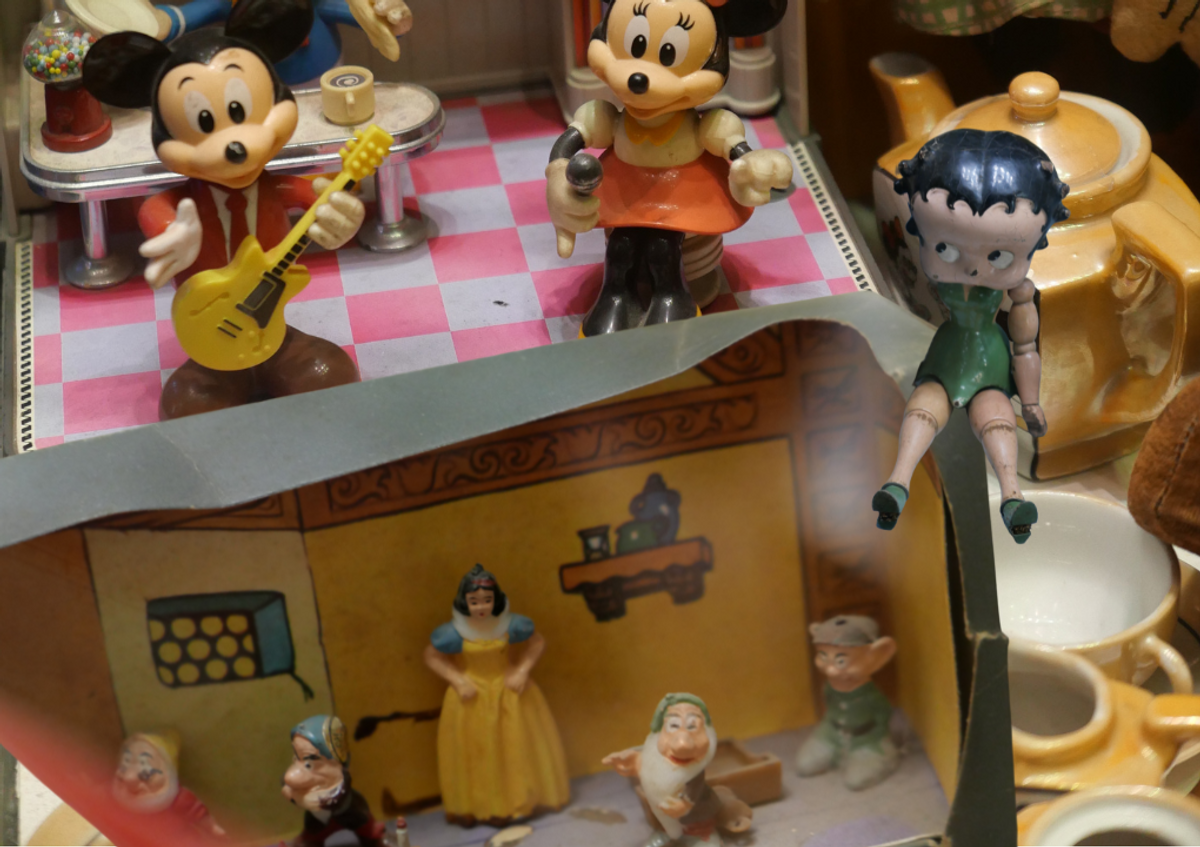 👑 Istanbul Toy Museum
🐭 Photographs and collage: Alara Demirel
---
You have curated a collaborative universe with designers in the museum shop. How do you do your book selections? Are there any details that you pay special attention to in this process?
The answer to this question can actually be considered as a continuation of the answer to your third question. The toys we buy for children to play with—which shape our children's futures—are just as important as the books we decide to sell. For this reason, when choosing the books offered to our visitors at IOM Store, our priority is the story, the language of expression and the visuals used. Then we pay attention to the publisher, author and illustrator of the book.
We get support from experts in this field in the selection of books, and we read the books before they are offered for sale. We also take a look at whether there are elements in it that will negatively affect our children.
What is the first book you remember reading or was influenced by? How do you remember it?
I was born in 1981 and unfortunately there were not as many children's books and bookstores as they are today back in the day. A list of books was recommended for us to read at school and we would buy those books and read them. In those lists, Ömer Seyfettin's books were generally included.
Frankly, I recall more memories with encyclopedias than the books I read in my childhood. As in every house, we had encyclopedias and we would turn their pages for research. I also liked the encyclopedias in which animals were told the most. While I was turning the pages of the encyclopedia with great curiosity and desire, I got to know other living things with whom we share the world. Now, when I think about those moments, I feel a great peace and I can understand why I love living things so much against nature.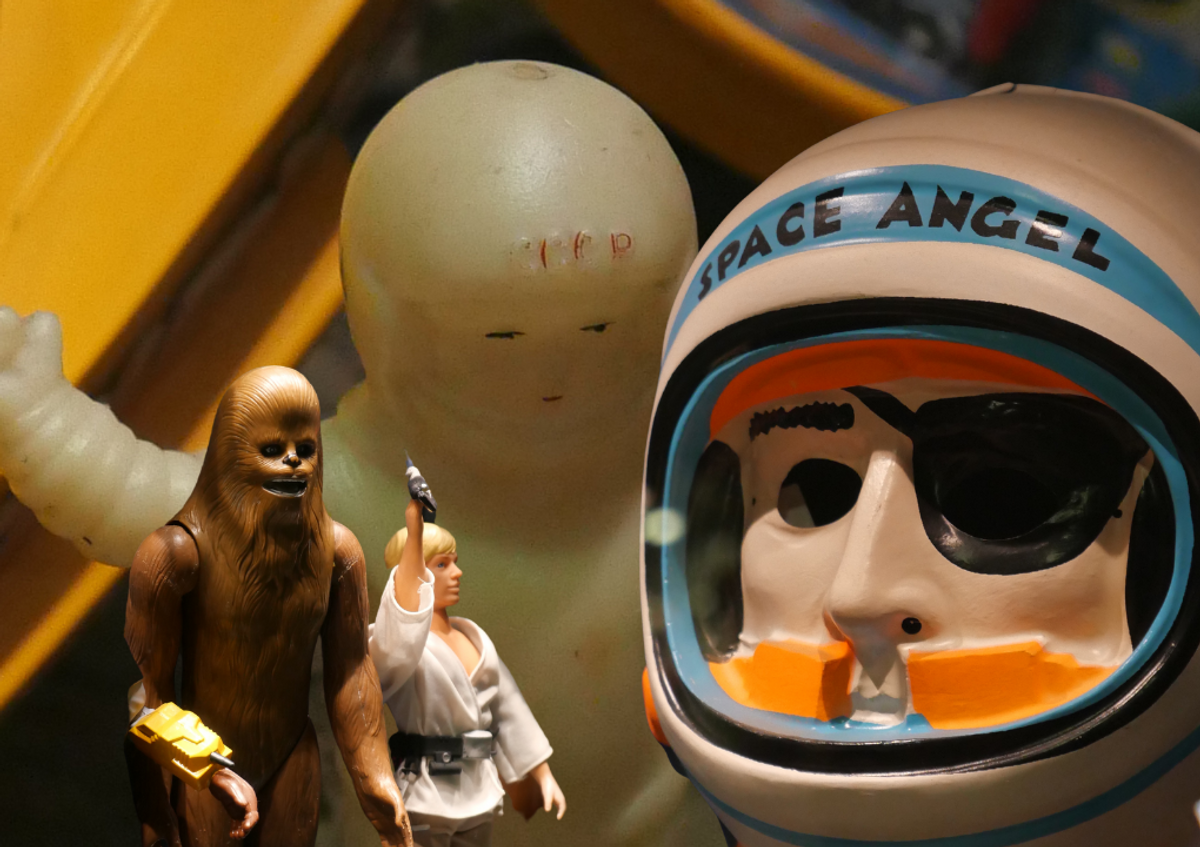 🚀 Istanbul Toy Museum
👽 Photographs and collage: Alara Demirel
---
What kind of a universe do you want to live in?
After I began working at the museum, I had more conversations with the children and spent time with them. Their view of the world impressed me a lot. They are always very curious, dreamy, unprejudiced, fearless, fun, and unconstrained individuals.
I would like to live in a world where all these elements exist—which will be greener, more peaceful, and full of laughter. A world full of peace and tranquility, free from prejudices, where all living things can be free without restricting anyone's freedom...
Hikâyeyi paylaşmak için:
Kaydet
Okuma listesine ekle
Paylaş
İLGİLİ BAŞLIKLAR
Snow White and the Seven Dwarfs
NEREDE YAYIMLANDI?

Piccolo
∙
BÜLTEN SAYISI
∙
ÜYELERE ÖZEL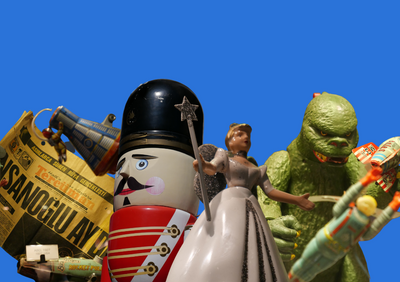 YAZARLAR

Piccolo
A magazine dedicated to Children's and Young Adult Literature, Piccolo is published every Sunday at 2 PM (GMT+3).
;