Stockholm Syndrome from Gmail to Everything Else
🤯 I can get ads in my dream but I can't protect my Gmail account.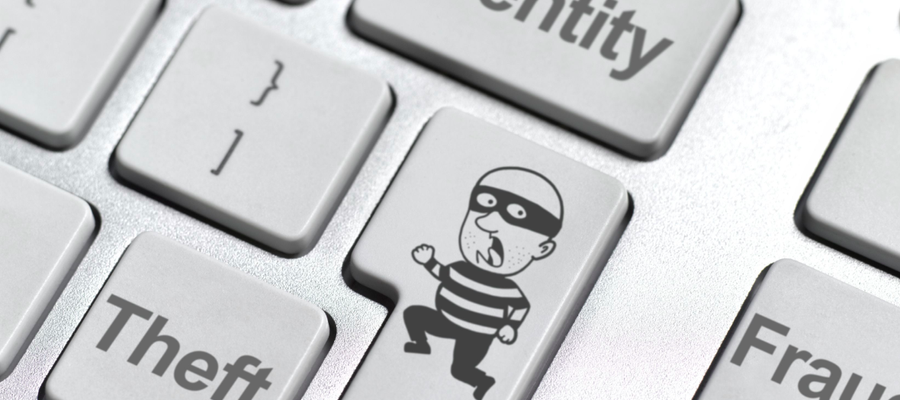 Those who work with computers understand all too well that a sunny morning starts not by opening the curtains, but by checking your inbox. And the number of digits that appear in the brackets next to the sign of your e-mail inbox provide more information about your character than palmistry. Although we have similar problems as people working in similar sectors, almost everyone who is involved with the internet today uses Gmail.
Even when we want to open a Facebook account for our mother, we are adding a new member to the crowded world of e-mail. I wish the points we earn would provide a promotion, but for now we are settling for promotional e-mails.
So, are e-mail addresses still used as a communication channel today?
Tree of life of communication
As in every culture, there is a tree of life in every sector... I believe that this tree of life is e-mail accounts for disciplines such as communication, advertising, and marketing. Our e-mail addresses, which we know as a communication channel, have taken on completely different forms over time, and are now at the centre of our social media accounts, purchasing habits, and even our academic studies.
Isn't it a little scary that the e-mail addresses that we just blindly copy and paste when signing up for things are in fact so closely related to our digital existence?
Think about the social media accounts you actively use. You are very likely to sign up for Facebook, Twitter, Instagram and even Medium with your Gmail account. You receive new job offers, updates on your current job, even the alert notification you created for your dog's food through your Gmail address. To put it bluntly, our e-mail addresses have become a part of our identity, especially our Gmail accounts, and I don't think our lives can continue in their normal trajectory if they disappear one morning. If you think you can eliminate this possibility with as much security as you can, you are welcome.
The privacy paradox
Tessian reported:
New research from the Ponemon Institute reveals that nearly 60% of organizations experienced data loss or exfiltration caused by an employee mistake on email in the last 12 months. Email was revealed as the riskiest channel for data loss in organizations, as stated by 65% of IT security practitioners. This was closely followed by cloud file-sharing services (62%) and instant messaging platforms (57%).
If you don't pay for the product, you are the product. Unfortunately, this inference, which is quite prone to word play, also applies to our e-mail addresses. Although the e-mail applications that we use for free, such as Gmail, do not seem to demand an interest in the first place, they position our personal data as a revenue gate. Especially in an age when online privacy and security concepts gain more and more importance, paid and private e-mail practices can heal our wounds to some extent.
So why are big companies trying to be more protective despite all the data and privacy exploitation? While we focus on protecting ourselves from 'the bad' out there, we ignore 'the bad' in here. And big companies like Google dictate this to us. Yes, if my Gmail account was stolen today, I'd feel like I'd lost a limb. I would probably create multi-step security steps the next time I open an account and leave myself in the safe arms of artificial privacy. However, another point I ignore is that more security leads to a greater chance of lockout. I might forget the surname of my favourite teacher or lose the code I need to enter in an emergency. My social and digital presence, which depends on a single communication channel, can fade away in one instance of absent-mindedness. If I can get advertisements even in my dreams (Targeted Dream Incubation is real and it's here), there must be a way for me to demand my personal data, which has been recorded for years, in bulk.
The cure?
We think that the best thing that can be done for now is not to get complacent. No one can imagine an alternative where we collectively stop using e-mail one morning. But we can start by learning to use a channel that holds such a central point in our lives to our advantage. The first step is to not share personal information via e-mail. We can create a rosy world for ourselves by not sharing personal information via e-mail, such as job applications and internal working processes where we lower our personal privacy guard.
Of course, we cannot escape all of the major applications that are included in the internet. However, we can learn to take certain steps to keep our footprints unobtrusive. A good start is to not store our personal data on online services for sharing information. We can write a newsletter on Google Docs, but it's not the best platform for storing a photo of our passport or a list of passwords.
Or special plugins for privacy can help you sleep better at night. Once you're on a website, marketers are vying for your data. And unfortunately, the darkly themed incognito mode can't do much about it. The incognito scanning feature of applications such as Kaspersky allows you to get a more purposeful service.
It's debatable how effective it can be, but reviewing the permissions of mobile apps and browser extensions can at least make you realise what you're up against. In other words, it does not completely eliminate privacy concerns, it just makes your steps safer. Or face the fact that you need to find effective solutions. It doesn't hurt to take a look.
With our Google searches, WhatsApp correspondence, Facebook likes, all this would be like taking a glass of water from the sea, but, we can't get discouraged.
Hikâyeyi beğendiniz mi? Paylaşın.
Hikâyeyi beğendiniz mi?
Kaydet
Okuma listesine ekle
Paylaş
Yayın & Yazar

Aposto Tech
The best articles on technology at Aposto, curated by our editors. Topics include startup news, AI, fintech, gadgets, and more.
;