The 17th Istanbul Biennial Curatorial Team
Interview about the 17th Istanbul Biennial with the curatorial team. We talked about art and more.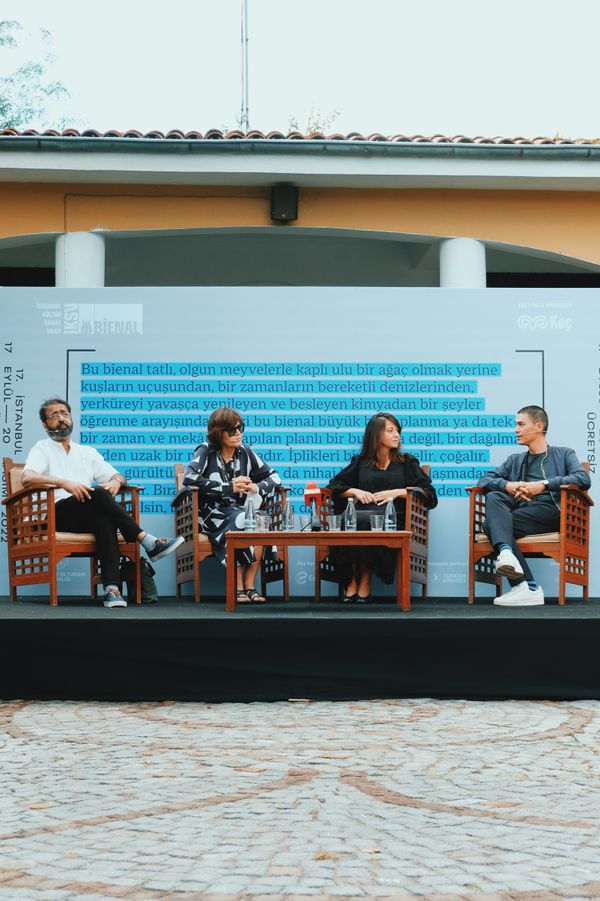 Last Tuesday, we met the team at Zeytinburnu Medicinal Plants Garden, one of the biennial venues. We talked about the biennial and its focal points, Istanbul, the inspiration they took from here, and its reflections. We listened to how the biennial, which is spread over different neighbourhoods of Istanbul, develops new methods to create its own language, to create new connections, to think and produce, and how to incorporate existing methods.
Afterward, we went to Barın Han, another biennial venue. We visited the exhibition together, took photographs, learned a lot, and had some fun. We left some questions unanswered with the intention of continuing one day when we meet at an exhibition that is yet unknown to us. Now, we are looking for other ways of seeing and understanding in Zeytinburnu, Balat, Çemberlitaş, Tophane, Pera, Sıraselviler, Yeldeğirmeni, and Hasanpaşa. Here's to many more biennials.
ID
My name is: Amar Kanwar
I am from: India
Recently, I have attended: Ishara Art Foundation, Dubai, and NYU Abu Dhabi Art Gallery, UAE (2020)
---
My name is: David Teh
I am from: Australia
Recently, I have attended: The CIRCUIT Artist Cinema Commissions, Aotearoa, New Zealand (2020)
---
My name is: Ute Meta Bauer
I am from: Germany
Recently, I have attended: Trinh T. Minh-ha. Films. (2020/2021)
SHOOT THE BREEZE
We are keen on asking about the spirit of Istanbul to people who are involved in the art scene. What's the magic of this city?
Can any biennial represent a whole city of Istanbul's size, complexity, and layered history? Istanbul's dense historical layers are a treasure trove that includes the classical, the medieval, the modern, and the contemporary. It is our intention for the various neighbourhoods to be recognized as both hosts and participants in this edition.
You began imagining the biennial before the pandemic, and finally, it's tangible. How did the physical distance affect your creative process?
There were many constraints, and naturally, the physical separation was a big one. The three of us have not been in the same place during the preparations. But all of us were in every conversation, making every decision together and although it was exhausting, it was also very rewarding. We regularly met digitally and the biennial team in Istanbul introduced us to great connections there. The pandemic also encouraged us to invest in sustainable processes rather than seeing the production of an exhibition as the main outcome.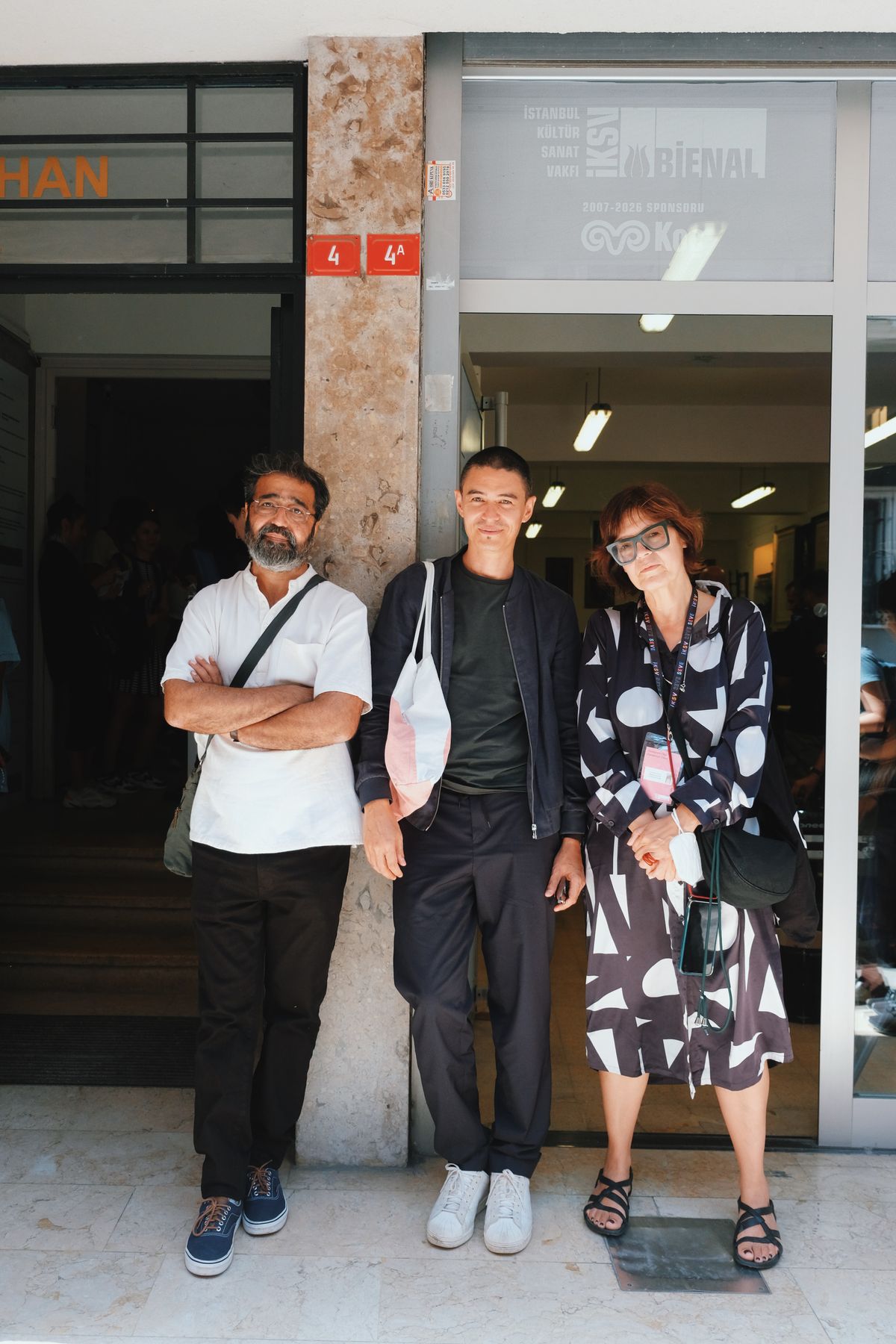 Amar, David and Ute at Barın Han
---
17th Istanbul Biennial is focusing on 'compost'. More precisely "Can everything be a compost material?" would be the main question. According to this, if we imagine Istanbul as a huge orchard, what do you think are the main components in the formation of this compost?
Compost is a resource that can create itself by a mix of ingredients at its own pace depending on various conditions, and then distributed and used elsewhere with unpredictable outcomes. Two years ago, we invited individuals and groups to develop their ongoing work for the biennial. So we can say that the biennial projects are each the fruit of long-term research and collaboration generated by its process rather than a focus on production. Preparations have taken longer than usual due to the great uncertainty caused by the global pandemic and the one-year postponement. In that sense, this biennial deliberately began way before its official opening date, and we hope that some projects will continue long after.
From your interview with Bige, we understand that the 17th Istanbul Biennial's main goal is to create lasting discussions over time and to let time and discussion shape the content. So how the structure between art, artist, crafts, and the public will be formed, and what will it focus on? How will the liaison be built?
Reaching out to new audiences and establishing new connections with the city are the two goals of this biennial. We especially selected the venues based on their distinctive histories and personalities, as well as their locations in various neighbourhoods. Even for Istanbulites, these settings will have something new or unique to offer. Where can art find an audience? Where can it reach people who aren't typically exposed to it? Where can ideas and experiences be shared and discussed? These were our key considerations while shaping the biennial.
This biennial focuses on the connection between international artists and local artisans such as bibliophiles. What is the relationship between art and daily life within the scope of the biennial?
The long-term practices of artists, writers, and other creative practitioners are certainly at the center of this biennial. And viewers will be able to encounter these practices anytime, anywhere. Because we're interested in the sorts of conversation that might happen in coffee shops or bookstores, in a school, a hospital, or a hammam; on the phone, or on a podcast. After years of isolation, everyone is eager to spend time together, to think, talk, read, watch and listen in public. And the biennial will be the perfect platform to host this engagement.
What is the aim of this cultural, dystopian bridge? How does the 17th Istanbul Biennial aim to alter the cultural life of Istanbul?
We wish to leave Istanbul abuzz with conversations! We hope Istanbulites will come and ask questions and question the answers at the biennial. We also hope that this edition will encourage further experimentation, including with the format of international art events.
Hikâyeyi beğendiniz mi? Paylaşın.
İlgili Başlıklar
Zeytinburnu Medicinal Plants Garden
Hikâyeyi beğendiniz mi?
Kaydet
Okuma listesine ekle
Paylaş
Nerede Yayımlandı?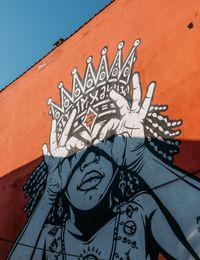 🎭 The most crowded and glorious days, you know
Yayın & Yazar

Aposto Istanbul
A weekly, practical guide to Istanbul for those who want to make this city their neighborhood. Every Sunday.
;