The junction of technology and drama: Business and startup dramas
Everyone likes a good drama.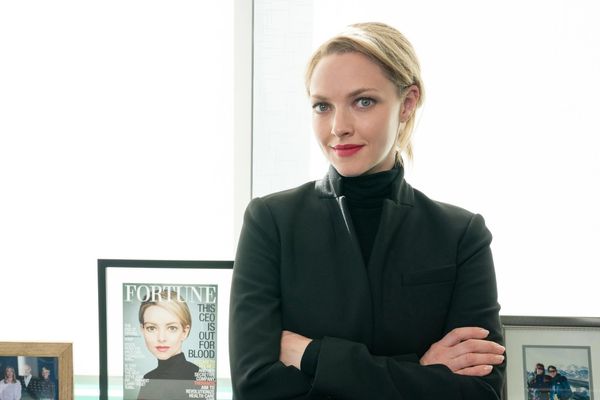 Judging from the new productions that have appeared on streaming services since last year, we spot a new trend that is rapidly emerging among producers: Productions based on actual events that revolve around the rapid rise and often just as rapid collapse of startups.
So, which ones among the dramas about actual startups stand out the most, and what are they about?
The Dropout
Based on the podcast of the same name hosted by Rebecca Jarvis, Hulu's eight-episode miniseries The Dropout follows Elizabeth Holmes, once known as the world's youngest zero-to-billionaire woman, through her trial for fraud and conspiracy to commit it.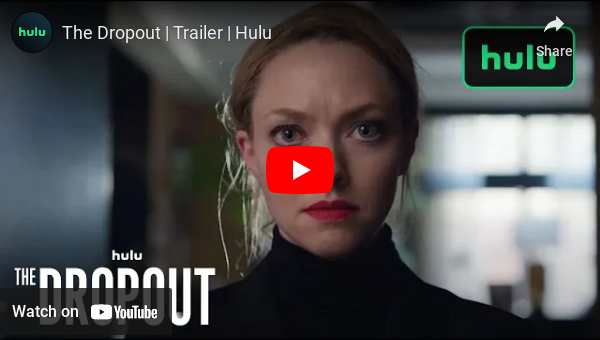 The cast of the series, starring Amanda Seyfried as Holmes, includes actors such as Naween Andrews, William H. Marcy and Michel Gill.
What happened?
Theranos, the health startup founded by Holmes when she was only 19 years old, which was claimed to rapidly do blood tests using very small amounts of blood, was predicted to revolutionise laboratories. A year later, Holmes dropped out of Stanford University to focus entirely on Theranos, and by the time she was 31, she was a well-known young entrepreneur in the male-dominated Silicon Valley. At this time, Holmes, whose fortune reached 9 billion dollars, was the youngest self-made billionaire in the USA.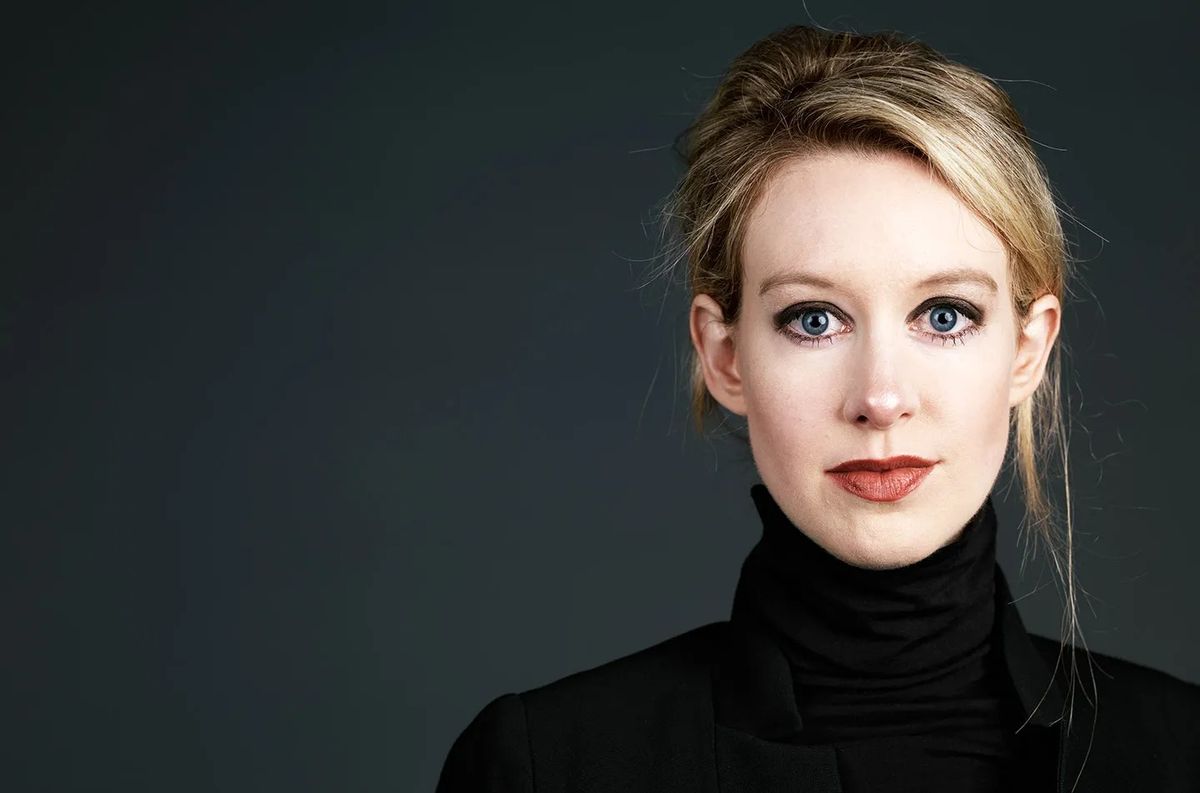 Vanity Fair
However, behind all this success story of Holmes, there was actually a gigantic 'lie' that was cleverly constructed.
In 2003, still in her first year at Stanford, Holmes developed an idea to test infectious diseases with microscopic blood samples and administer antibiotics based on the results. She even took the necessary steps to patent this idea. Shortly after, the idea of 'Theranos' was born, which no longer requires patients to give tubes and tubes of blood for blood tests, but instead it can search for traces of a range of diseases such as cholesterol, diabetes, and cancer in just a few drops of blood.
In 2003, during her freshman year at Stanford, Elizabeth Holmes developed the idea of creating a patch that would test microscopic blood samples for infectious diseases and dose antibiotics for treatment. She even turned in the documents to get a patent.
Theranos promised to make blood tests easier, faster, and cheaper. Patients would not only be spared a lengthy procedure, but also expensive tests under the US healthcare system. Holmes' idea, with potential sales of billions of units, would thus challenge US market leaders such as Labcorp and Quest Diagnostics.
Using her family's money saved for education to start Theranos, Holmes raised 6 million dollars in capital by the end of 2004, backed by his Stanford professor Channing Robertson and Robertson's circle of venture capitalists.
Initially operating in 'private mode' without a corporate website or press release, the company maintained this mysterious image and went public in 2013. Two years later, Theranos partnered with Walgreens, a US-based pharmacy chain, and was preparing to launch its tests in over 40 pharmacies. Theranos' blood tests were located no more than 5 miles from every household in the US, and the tests were even used by the US military in sanitary evacuation helicopters. At least, that's what Holmes told investors and partners.
Climbing the ladder of success rapidly, Holmes' face began to appear frequently in the media. Holmes, who was successively featured on the cover of magazines such as Fortune and Forbes, was also among the richest people determined by Time Magazine. Then-Vice President Joe Biden even visited Theranos' laboratory in Palo Alto and praised Holmes as an 'inspiration'.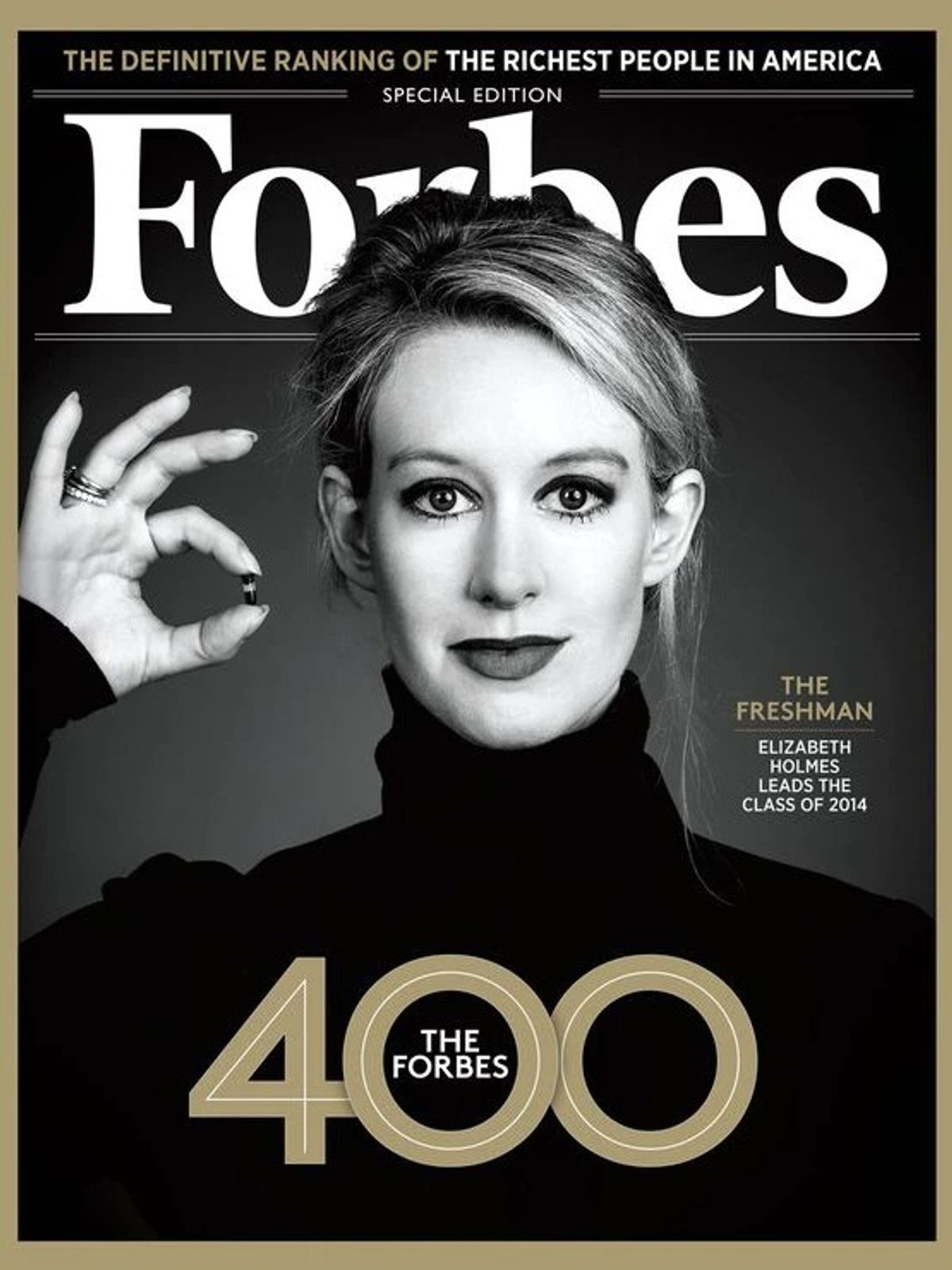 Forbes
Holmes claims that the company's blood test, Edison, could perform more than 200 different tests. However, contrary to what Holmes said, Edison could do almost nothing of what it was said to be able to do. According to the US Food and Drug Administration (FDA), the test, which was giving false results and was unreliable, was only accurate for herpes (genital herpes).
Following this, the company's laboratory employees began to submit bug reports, pointing out problems with Edison, but all of these reports were ignored by the company management. Rather than trying to find a solution to the current problem, Holmes filtered only the correct data from the results of the tests.
Employees who tried to speak out against all these mistakes were either silenced by the management or fired. But it was two employees, Tyler Shultz and Erika Cheung, who were so impressed by Holmes's 'vision' that they took jobs at Theranos that sparked the chain of events that led to the company's demise.
Cheung, who realised what was going on in the company, wrote a letter to the Centers for Medicare & Medicaid Services (CMS), the regulatory agency, about the problems in the Theranos lab, after being terminated and threatened a lot which resulted in the agency conducting a surprise inspection of the company's labs that uncovered numerous violations. Meanwhile, Shultz turned to John Carreyrou, a Wall Street reporter. With the help of Shultz's information and his own research, Carreyrou published an article in October 2015 showing that Theranos did not use its own machines for blood tests and that the 'Edison' device gave unreliable results.
In the light of these events, almost an earthquake occurred in Theranos. Walgreens temporarily suspended its work with Theranos, while CMS warned that Theranos' tests endangered patient health due to unreliable results in blood thinner detection in 2016. Only three months later, law enforcement and the Financial Industry Regulatory Authority launched an investigation into the company.
Walgreen and other partners sued Theranos, which resulted in a settlement in 2017. In early 2018, the Financial Industry Regulatory Authority filed a criminal complaint against Holmes and her partner Balwani. Holmes, who had to resign as CEO, was also banned from managing a publicly traded company for 10 years. In June 2018, California law enforcement agency filed criminal charges against Holmes and Balwani, and Theranos was shut down in September of the same year.
Of course, the story did not end here. On 31 August 2021, 3 years after the closure of Theranos, Holmes' trial began. The lawsuit stated that Holmes deliberately misled investors and patients, and also lied about the company's profits. Following the trial in December 2021, Holmes was found guilty of 4 of the 11 charges against her and was facing up to 20 years in prison on each count.
Holmes' last trial took place last month, on 18 November 2022. As a result of the trial, Holmes was sentenced to 11 years and three months in prison for defrauding investors.
WeCrashed
Like The Dropout , WeCrashed chronicles the rise and the inevitable fall of WeWork, one of the most valuable startups of all time. The series stars Jared Leto as Adam Neumann, one of the founders of the company, and Anne Hathaway as Neumann's wife, who is also WeWork's chief brand officer.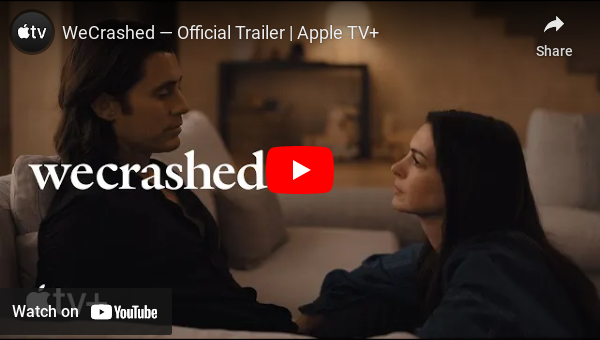 Founded by Israeli billionaire Neumann, who set out to create a common space for employees in an ever-growing flexible economy, WeWork was undoubtedly the most famous, although it was not the first shared workspace company in history. With the efforts of Neumann, who can be described as 'eccentric', WeWork managed to attract enough investors to make the company gain a value of 47 billion dollars.
However, as a reminder that the higher you go, the harder your fall will be, Neumann made his name among failed entrepreneurs.
So, what happened?
Founded by Neumann and Miguel McKelvey in 2010, WeWork was created to change the mundane and depressing experience of working. With this goal in mind, the duo opened their first WeWork location in New York City in 2010. They rented this space for freelancers, startups, and other businesses to use it as their office. While some leases were for up to 15 years, others were on a monthly basis. As the concept suddenly attracted a lot of interest, Neumann and McKelvey decided to expand their idea.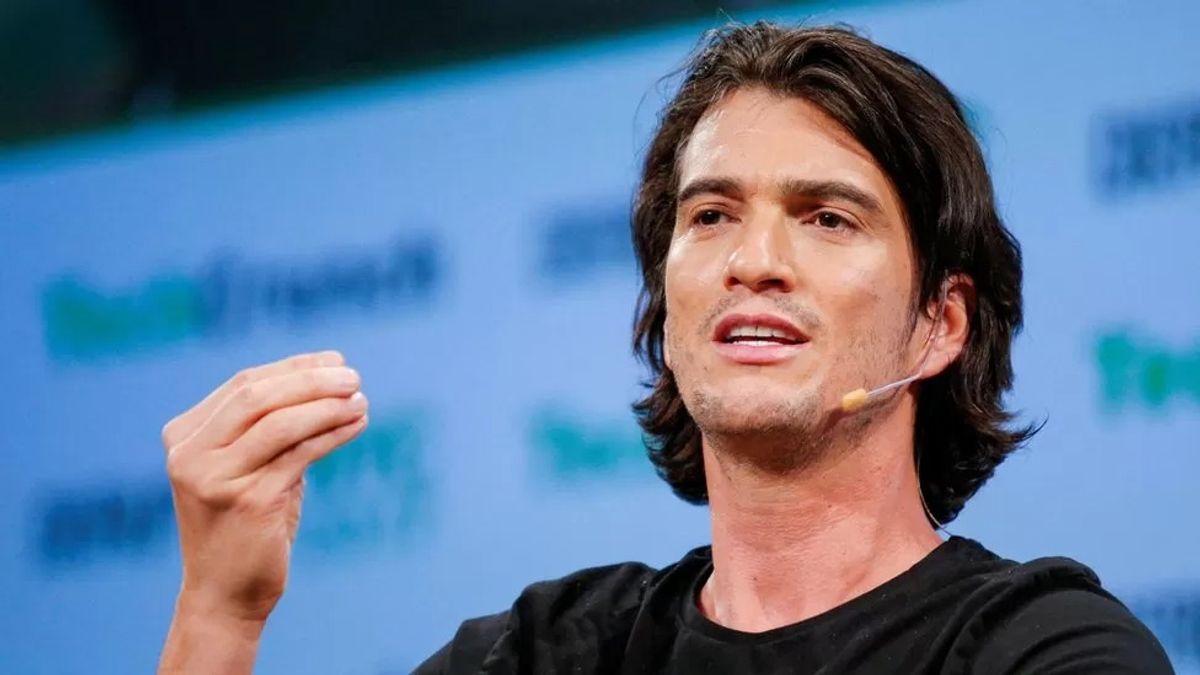 Reuters
By 2014, the value of the company, which received investments from giants such as JP Morgan Chase & Co, T. Rowe Price Associates, Wellington Management, and Goldman Sachs Group, had reached 4.6 billion dollars. Neumann, who was now rich in a very different way than before, spent his money extravagantly.
Two years after this, second thoughts began to arise about how long the company could maintain its value. At that point, Fortune wrote that for WeWork to reach a 10 billion-dollar valuation, it faced the 'daunting' task of first growing as a software company where people, long-term leases, and office furniture were involved. However, despite all these second thoughts, the Japan-based multinational company SoftBank made an investment of 4.4 billion dollars in WeWork in 2017. With this new investment, the value of WeWork's financing round increased to 20 billion dollars.
While the company restricted only plant-based food in the so-called effort to 'help the environment', employees began to revolt when Neumann bought a 60 million-dollar private jet in 2018, which he frequently used. More and more employees spoke out about WeWork's harsh working environment, and from that point on, WeWork started to go downhill. Meanwhile, SoftBank made another 2 billion-dollar investment in WeWork, worth 47 billion dollars in January 2019.
In August 2019, WeWork prepared a document explaining financial security for potential buyers in order to go public. This document clearly demonstrated the extent of the company's losses for the first time since its establishment in 2010. However, with the publication of this document, investors and analysts began to doubt the real value and corporate governance of the company. Accordingly, the documents revealed that Neumann received payments from the company for personal expenses, such as credit card debt secured by WeWork stock.
Following backlash over the public document, WeWork announced in September the same year that it was changing the company's governance . Besides, this enabled the board to elect a new CEO to replace Neumann, despite having majority voting rights. In August of the same year, WeCompany, WeWork's parent company, decided to postpone the company's initial public offering due to concerns about the public prospectus, and with the cancellation of the IPO (initial public offering), WeWork faced a severe backlash from the public and investors. Following these events, Neumann was forced to resign as CEO, while the company put Neumann's private jet up for sale.
Only a month later, reports showing that phone booths in elite WeWork offices were filled with cancer-causing formaldehyde were published. After these reports, the company, which faced bankruptcy, sought financial support and had to receive 9.6 billion dollars in support from SoftBank. In the meantime, Neumann resigned from the board and SoftBank executive Marcelo Claure replaced Neumann as Chairperson of the Board. Following these events, Neumann filed a lawsuit against SoftBank for avoiding a 3 billion-dollar bailout package. The rescue package was part of a 9.6 billion-dollar support deal that gave control of the company to SoftBank.
With large-scale closures due to the Covid-19 pandemic and the transition to remote working, WeWork began to bleed even more financially. In June 2020, with McKelvey stepping down, Sandeep Mathrani, an experienced retail real estate executive, was appointed CEO, and the company began to recover after a long break. WeWork's free cash flow increased by 1.6 billion dollars as Mathrani reduced overheads by 1.1 billion dollars and operating expenses by 400 million dollars. The company cancelled 106 underperforming or not-yet-opened branches and negotiated more than 100 leases, bringing a 4 billion-dollar reduction in future lease payments. As a result of all this, WeWork signed an 850 million-dollar lease agreement in the first quarter of the year, its highest figure since 2019.
Neumann, who has been strongly criticised for using WeWork for his own interests, has no connection with WeWork other than a stock in his name; however, this does not mean that WeWork has returned to its old days, yet. Today, the company is still struggling to restore its reputation, but considering the way things are going, with the lifting of Covid-19 restrictions, WeWork is beginning to continue its operations at a higher capacity.
The Playlist
Like the other two shows, The Playlist chronicles the rise of a startup, Spotify. Unlike the other two shows, however, in The Playlist, we don't watch a single protagonist rise to the top and then crash hard to the ground, which is hardly a surprise considering Spotify still dominates the music industry.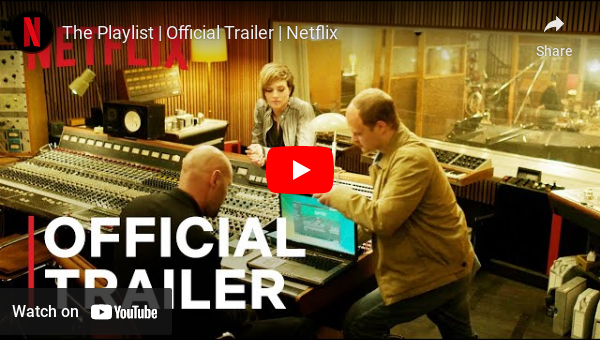 Unlike The Dropout and WeCrashed, each episode of The Playlist focuses on a character who played an important role in the founding of Spotify. One episode centres on Spotify's co-founder and CEO, software developer Daniel Ek; in another, we see the events from the perspective of a music executive who worries that music sharing will ruin the industry; and in the next, we follow the app's chief coder or the lawyer who helped Spotify reach a settlement with record labels.
This time it's not a 'fall' story: The short story of Spotify
Spotify, the number 1 music streaming platform on most of our phones today, was founded in Sweden by Daniel Ek and Martin Lorentzon as a response to the piracy problem facing the music industry. The idea behind Spotify was a 'reaction' to file sharing and music download services such as Napster and Kazaa. These services and similar ones were costing the music industry millions of dollars every year because you didn't pay any fees for the songs you downloaded.
Ek thought that there was no escape from the piracy problem; the only solution was to create another service that was better than piracy and developed Spotify in 2006. The app was launched in 2008 after two years of negotiating with record companies.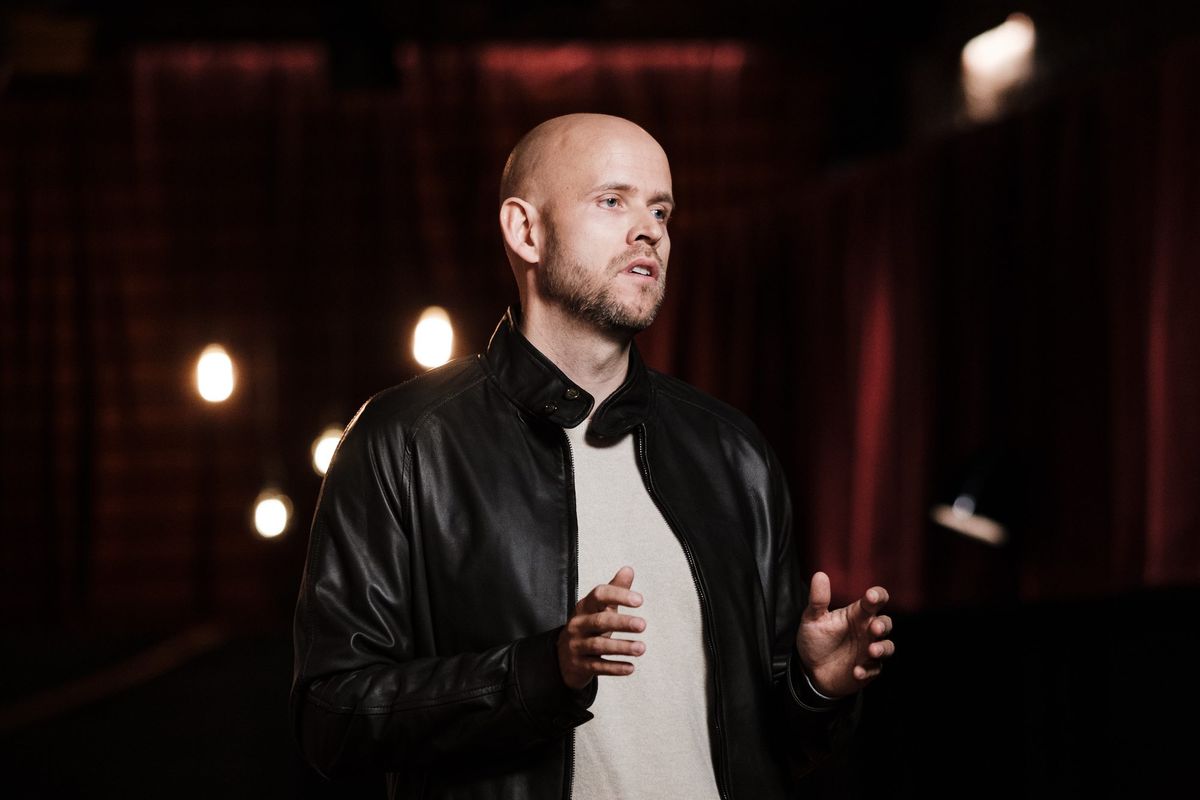 Spotify
In 2009, questions were raised about Spotify's value to artists when news emerged that Lady Gaga's hit song Poker Face had received more than one million streams on the platform, for which she received a royalty payment of only 167 dollars. Regarding the issue, the company stated that the figures are misleading due to the way the royalty agreements work, but that these agreements also prevent provision of further information on the subject.
Spotify, which reached one million paid subscribers in March 2011, 3 years after its establishment, opened to the US in July of the same year. Just two months later, Spotify's paid subscribers exceeded two million.
In 2013, Spotify received the long-awaited free music streaming option with ads. The startup, which has achieved many successes up to this point, has expanded to 20 new markets and increased the number of countries in which it is active to 55.
When the calendars showed February 2014, rumours of an IPO started to circulate; however, it was not until four years later that the company went public. Spotify went public in April 2018 and the company's first share was traded at 165.90 dollars.
As of November 2022, Spotify's market capitalisation stands at 14.86 billion dollars and, according to this market capitalisation, Spotify ranks 1054th among the world's most valuable companies.
Although we have only gone through three examples, the fact that the number of business and startup dramas and films is quite high shows that the world of TV series and cinema loves technology dramas. As such, we anticipate that the days when we will watch the fall of FTX, which went bankrupt in recent weeks and brought the crypto market to the brink of destruction with its collapse, are not far away and we look forward to watching it on the screen.
Hikâyeyi paylaşmak için:
Kaydet
Okuma listesine ekle
Paylaş
NEREDE YAYIMLANDI?

Aposto Tech
∙
BÜLTEN SAYISI
∙
ÜYELERE ÖZEL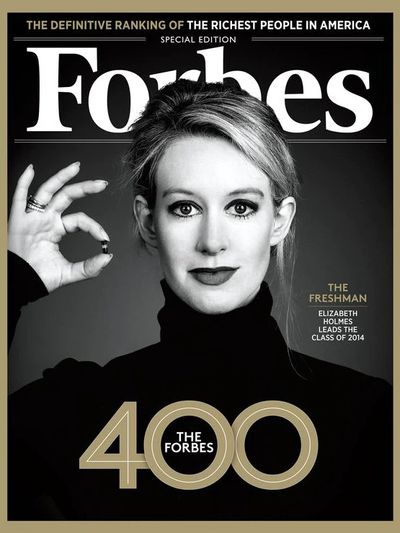 YAZARLAR

Aposto Tech
The best articles on technology at Aposto, curated by our editors. Topics include startup news, AI, fintech, gadgets, and more.
;