🍷 Tipsy Island Guide
Let's start with a little island tour. The destination is festive tables.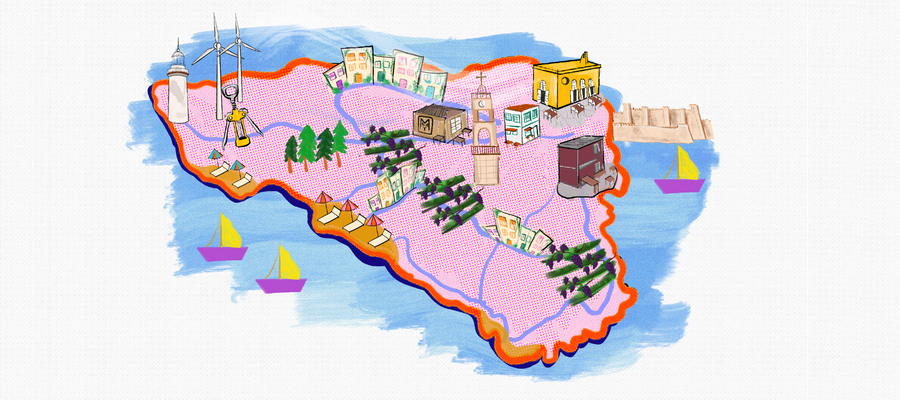 It's not enough to wander around the vineyards, the glasses should be full too.
Let's start with a wine tasting, because I can't think of a better way to feel that we've arrived on the island. I know you've already seen the logo of Çiçek Patisserie or bought Anna almond cookies from Veli Efendi. But the wine will challenge your olfactory memory and take you around the island in one breath. Stop by Corvus Wine&Bite. Let's set the glasses, Çavuş, Vasilaki, Kuntra... Pairings with a few slices of cheese, physical-chemical changes on the palate. Who says cheese and white wine don't match? If you get sea on the nose and lemon on the palate, we can continue.
It's cold but you get used to it.
If we sipped Vasilaki at the tasting, it's time for the sea. The water is cold, everyone knows that. At Vahit'in Yeri or Koreli on Ayazma Beach, you can switch from grapes to barley to drink beer; the table can be filled with fries. I don't know whether you'll swim in Ayazma, go to Habbele, or say "I can't miss Akvaryum Bay!" But the water is cold, I know that. You can chill your white wine in it, it's that cold.
Not without a corkscrew.
With all due respect, I didn't go to the sunset in Polente on this Bozcaada trip, but if you do, don't forget to bring your corkscrew. If you ask me what island wine to bring, I would say Ayapetro Early Harvest Vasilaki, Ayapetro Red to White, Corvus Zeleia Vasikali, Corvus Teneia Çavuş or Çamlıbağ Reserve Cabernet Sauvignon. Because these were the bottles I brought with me to the city. I also winked at your burning question "Which wines should I buy?"
Tasting, tasting, tasting.
We are at Amadeus, sitting on the bar stools of Mozart Cafe and chatting with Oliver. There is Amadei grape in the glasses, it migrated here from Austria. Mozart, Amadeus, Amadei, Oliver; which country am I in? We leave the citrus behind and move on to the next glass. The next bottle says Blushhhh, then silence. Then the conversation gets going, the glasses get bigger, the laughter gets louder. I would say, join the tasting at Amadeus, chat with Oliver and laugh a lot, you won't regret it.
A fine dinner
The wind blows and takes us to the Amerikan Çeşme part of the island. We are at Maya. A huge wooden door opens and the owners Selçuk Aykan and Evrim Aykan welcome you. This really is a vineyard house and they live there. So, you're actually going into someone's house, not a restaurant. Mars and Zeyna, who come running from behind, also say "Hello". You're in the vineyards, table wine on the table. Homemade cheeses and freshly baked bread followed by appetizers and meats. The wind is blowing carrying the smell of grapes. Don't come to the island without eating here and chatting with Selçuk Abi and Evrim (my primary school teacher).
Now we are traveling not in time but in space for an exquisite dinner and we are at Corvo. My humble suggestion is to go at sunset and sip a glass of Vasilaki before dinner. The castle is in front of you, the colors change from yellow to orange; the wind is blowing very lightly this time.
It's getting dark, food orders are being placed. Bubu says "Close your eyes and you're in New York!" and a steak arrives on a plate. As I said, we are traveling through the place. A bottle of Karalahna has been opened, or did a bottle of Corpus appear on the table saying that I am rewarding myself today? Anxiety? No. Joy? Very much so.
This is my tipsy island guide; maybe it will be a small path for you, or maybe it will make you want to go to the island. May you be tipsy and in high spirits. May the wind take you away.
Hikâyeyi beğendiniz mi? Paylaşın.
Hikâyeyi beğendiniz mi?
Kaydet
Okuma listesine ekle
Paylaş
Nerede Yayımlandı?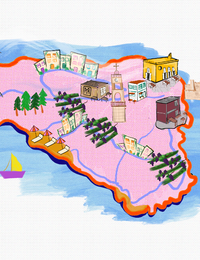 🍷 Tipsy Island Guide
Yayın & Yazar
Veraison
Veraison is a wine publication that imagines the next sip while exploring the wine in its glass. I believe that wine is not only drunk on white-covered tables and I'm seeking a place on every table. In your inbox to draw sensory experience routes every week!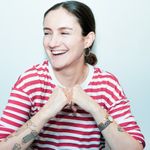 Selin Osmanoğlu
1989 rekolte; meraklı, burnunu o kadehten bu kadehe sokan, koku hafızasını pek zorlayan bir kimya mühendisi ve WSE3 sertifikalı şarap uzmanı.
;