Upcycling your bottle
Upcycled gift.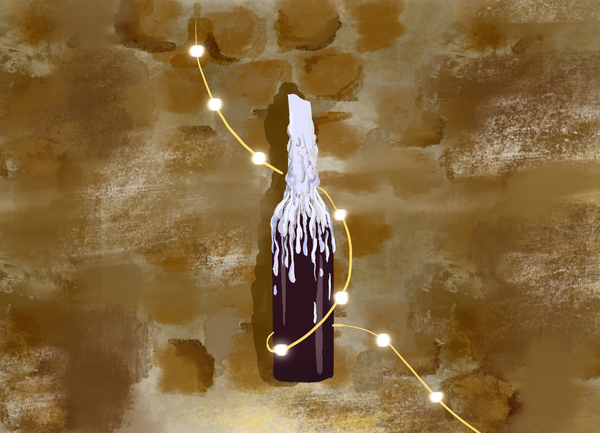 This month, we have holiday gift suggestions for wine lovers. As you know, the surroundings have started to turn red and green. The rush for gifts starts small. I have a gift suggestion that does not consume, but produces. A forward-thinking and upcycled gift.
I'm throwing the word 'upcycle' here first. Recycling is a word we are all familiar with. There is also upcycling, which we have probably been doing for years without naming it. You can think of it as reusing things. It can be a storage container for ice-cream used to store meats, a chandelier made of glass bottles, a flower pot made of tin - it's up to you what you want to upcycle. I propose a gift that you can make at home using a wine bottle. It doesn't break the bank, it reduces waste, and it comes from you personally.
We take an empty wine bottle and put a long candle at the tip. Behold, a candle holder! As the candle melts, it drips around the bottle. It both keeps the moments with you around that candle alive and looks beautiful. It is my favourite object in my house. It has seen many friends, many festive tables. Look at the image from Ester's pen below, it will look like that as time goes by.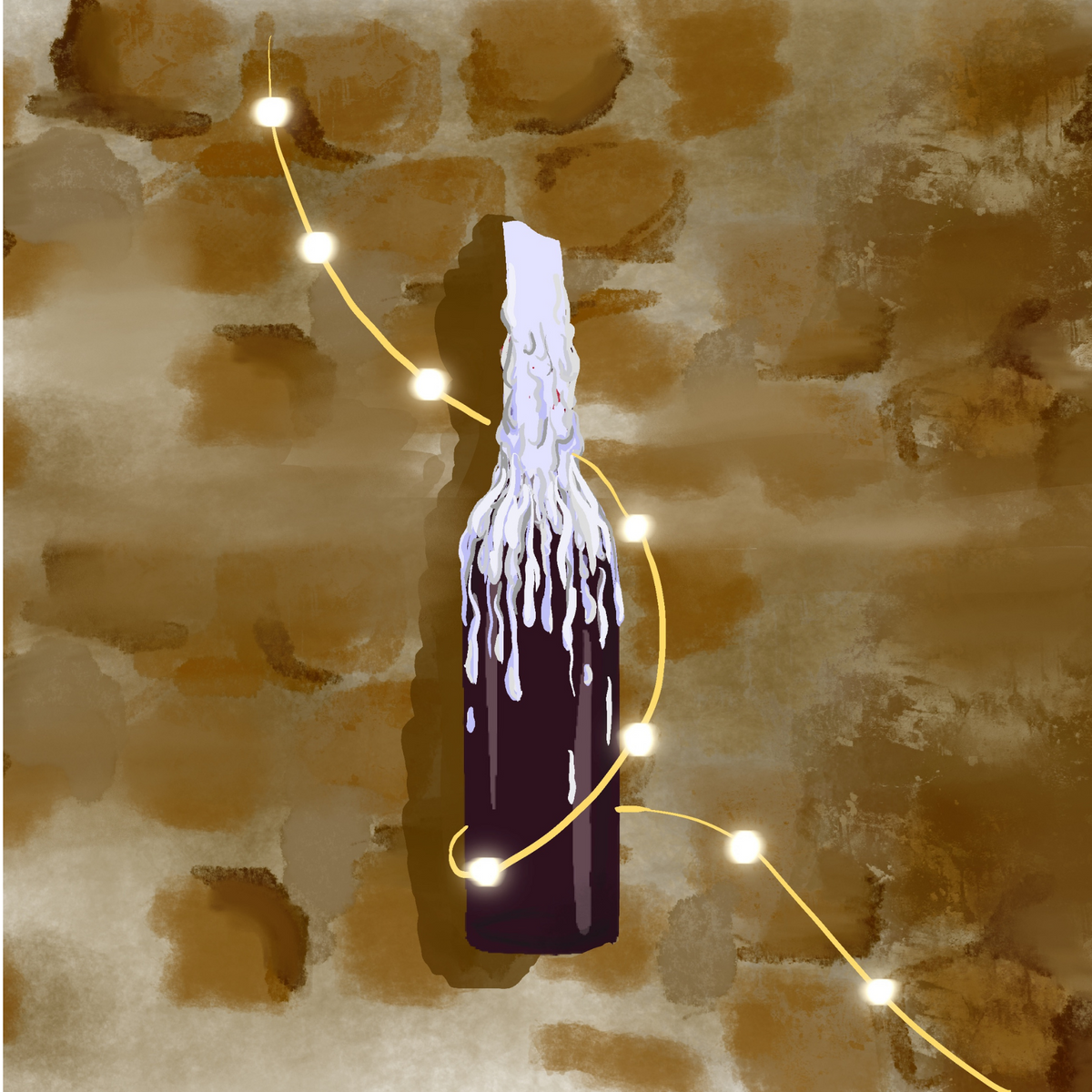 If you like the label of the wine bottle, you can keep it and maybe leave a note in the corner. Or you can say 'it has a memory, its story is meaningful', you can leave it untouched. If you don't like the label, you can remove it completely and open a space as clean as your glass. The bottle is round, you have a lot of space. You can paint it, or you can put a new label there. Or leave it empty.
I've already reserved a bottle to give as a gift to myself. I don't know if it is a tradition or not, but I know that new intentions are listed in the new year. I will put one of my intentions on the bottle, and then think of those affirmations throughout the year! I am not joking, I take it seriously and embrace my romantic side. As the candles flicker, maybe the intention will come true, who knows? Dear self-lovers, I know you hear me.
Hikâyeyi paylaşmak için:
Kaydet
Okuma listesine ekle
Paylaş
NEREDE YAYIMLANDI?

Veraison
∙
BÜLTEN SAYISI
∙
ÜYELERE ÖZEL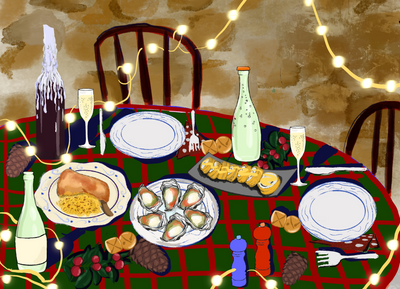 YAZARLAR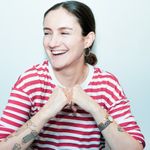 Selin Osmanoğlu
1989 rekolte; meraklı, burnunu o kadehten bu kadehe sokan, koku hafızasını pek zorlayan bir kimya mühendisi ve WSE3 sertifikalı şarap uzmanı.
Veraison
Veraison is a wine publication that imagines the next sip while exploring the wine in its glass. I believe that wine is not only drunk on white-covered tables and I'm seeking a place on every table. In your inbox to draw sensory experience routes every week!
;