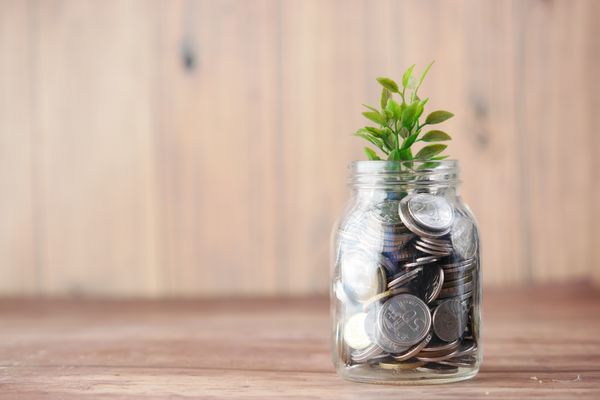 Studies in the field of circular economy have become an increasingly widespread point of focus for governments, legislative institutions, the private sector and academia, especially in recent years. Circular economy is being addressed from different perspectives as people try to integrate it into daily and professional life. In this way, reducing the use of resources, designing the most efficient processes, preventing waste generation and reducing greenhouse gas emissions are of course among the primary goals.
The different perspectives of circular economy are of course considered as various perspectives aiming to transform social and economic structures. At the forefront of these are, due to their environmental, social and economic impacts, circular business models. Innovation-oriented circular business models are changing our daily lives, even if we are not aware of this. They are developed to accelerate the transition of the private sector, especially startups, to circular economy and to maximise financial returns.
In this week's article, instead of the obstacles facing circular business models, we are discussing what kind of returns circular business models will bring regarding different dynamics.
In this article, we are accompanied by the article 'Drivers and barriers for circular business model innovation', which will shed light on our current discussion as it has just been published.
Positive impacts of circular business models
💰Financial effects
In addition to the sustainability of existing processes, circular economy prioritises economic return through new business models. This is basically possible through the realisation of innovative business models with various principles such as R-strategies. In this context, circular economy can first bring financial growth by opening new markets and innovative business development processes.
In addition, it will be possible to both reduce costs and create new income models, especially by reducing the use of resources and ensuring that waste remains in the cycle. In this way, it can enable the business world to increase resilience, which is critical for managing different crisis periods with less damage.
Finally, especially for a future scenario in which various materials, which are being rapidly depleted due to the use of too many raw materials, become completely inaccessible, circular business models may help avoid the problem of access to resources thanks to closed loops.
⚖️ Legal impacts
Due to the sustainability and circular economy studies that have occupied the global agenda, many countries are working on different regulations and legal arrangements. The Circular Economy Action Plan, integrated into the European Green Deal, makes transformation mandatory for European Union (EU) countries as well as non-EU countries.
At this point, it is possible to foresee how important and at some point mandatory circular business models will be in the future. Many business models that do not seem possible at the moment may come back to the agenda thanks to new regulations that will emerge in the coming days and years. One of the biggest examples of this is the business models focused on preventing food waste, which are increasingly adopted in France after the regulation on food waste.
New regulations expected to come into force in the future are critical for taking action and managing potential risks correctly. However, circular business models can be considered an important tool for today in order to comply with the regulations that have been intensively worked on in the last few years due to global studies such as the European Green Deal, United Nations Sustainable Development Goals, etc. In particular, circular business models are reappearing again at the point of compliance with innovative regulations that restrict the use of existing materials and support the use of recycled materials, or allow consumers to purchase or rent second-hand products.
🏪 Effects on the market
In the process of transition to circular economy, various obstacles create negative effects on the transformation processes of stakeholders that constitute social and economic structures. The most important of these is market dynamics, which are much more difficult to transform since they do not have a direct interlocutor. You can reach our previous discussion article on this topic here.
Market dynamics are not very easy or fast-changing unless there are extraordinary crises like Covid-19. Although technological developments cause a new product or service to be developed every day and existing products and services to become 'obsolete', market dynamics often change slowly within certain patterns. With circular business models, however, market dynamics can change and it may be possible for the business world to increase its market share.
Circular economy can be expected to increase the share of companies in the market, especially thanks to the aim of taking product ownership away from the consumer and giving it to the manufacturer or, the company that carries out sales. In existing business models, after the product is sold to the consumer, the relationship between the manufacturer and the consumer ends, whereas, with circular business models, a much longer-term relationship can be established between the manufacturer who retains ownership of the product and the consumer who uses the product only when needed. In addition, thanks to the increasing demand of consumers for sustainable and circular products and services, innovative products to be added to the product portfolio may also enable the increase of market share and the creation of new markets.
💡Technological impacts
Global problems such as combating the climate crisis, hunger, loss of biodiversity and greenhouse gas emissions are at the centre of technological studies. R&D studies, innovation investments and incentives carried out within the scope of combating global problems are increasing day by day. Circular business models support the transformation of technological developments in this direction, with innovation at the centre.
Circular business models aiming at the efficient use of resources expand the development areas of technologies such as data science and blockchain. On the other hand, innovative business models that will enable the recycling of waste into the economy, especially on the consumer side, also expand the scope of technological studies.
Biomimicry studies, which have an important added value, especially in circular economy, prepare the environment to make technological developments more environmentally friendly with solutions inspired by nature.
🧭 Impacts on corporate governance
Sustainability and the transition to a circular economy, in which companies are obliged to participate, especially as it has found its place on the agenda of the investment world, also have positive effects on the corporate governance strategies of companies. The decisions made by investors with a more sustainable/responsible investment perspective and the criteria set by large investment funds in environmental, social and governance areas prevent companies from ignoring these areas.
Circular business models are also becoming an extremely important tool, especially for companies that are trying to enter new markets by transforming their existing business models, trying to create new revenue models or simply trying to respond to the demands of consumers.
Corporate sustainability and circular economy studies, in which top management of companies are directly involved, are becoming indispensable issues both in the eyes of investors, in terms of the company's current operations and employees, and perhaps most importantly for customers. Circular business models can have a much more positive impact than expected for companies that put innovation at the centre of their corporate culture.
🔎 Review of Circular Economy 101: Contrary to popular belief, circular business models do not aim to 'reinvent the wheel', but to make existing processes much more efficient according to circular economy principles. By doing so, it may be possible to minimise negative environmental and social impacts, while maximising the potential for economic growth through innovative revenue models that we are not even aware of at the moment. It would not be wrong to predict that especially consumers and market dynamics will create various obstacles in the near future regarding circular business models. However, considering the changing purchasing decisions, especially for consumers, it is possible to think that circular business models will spread to all areas of our lives in the next 5 years.
The process of transition to circular economy can be handled from different perspectives. However, all these different perspectives should act together for a total transformation without forgetting that the ultimate goal is systemic transformation. While state support programmes, investments and new regulations are required for the dissemination of circular business models, different studies that will raise consumer awareness should be carried out in parallel. For this, as we have mentioned in every article, all stakeholders that make up the social and economic structures should carry out this transformation process together, integrating everyone, and clearly learning their duties and responsibilities.
Hikâyeyi beğendiniz mi? Paylaşın.
Hikâyeyi beğendiniz mi?
Kaydet
Okuma listesine ekle
Paylaş
Nerede Yayımlandı?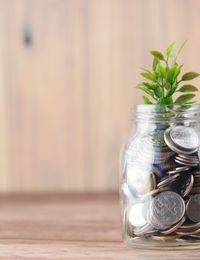 Potential impacts of circular business models
Yayın & Yazar
;