Why is sustainability reporting conducted?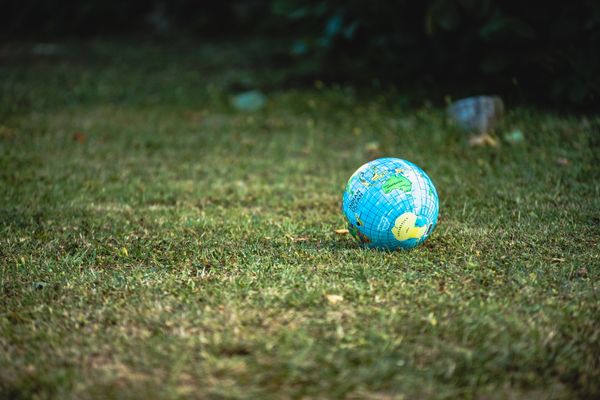 The changing economic order, globalisation and the negative social and environmental impacts they bring with them are changing the agenda of investors and therefore companies. New concepts of the economic order such as countries' zero-emission commitments, regulations such as the European Green Deal, environmental risks are among the most effective and prioritised risks on the world agenda, the rise of responsible investments in global markets, stakeholder capitalism and the big reset is pushing companies to create environmental, social and corporate governance (ESG) focused strategies.
With this change, innovative business models, circular and zero carbon economy, people-oriented and inclusive systems, a management approach that focuses not only on shareholders but also on all stakeholders, and integrated management have become the focus of leading companies.
Number of reports on the rise as their scopes get wider
At this point, companies and leaders started to intensify their sustainability-focused reporting in order to explain themselves to the stakeholders for whom they are responsible. The number of reporting companies in the S&P 500 has more than quadrupled in the last 10 years. Today, 92% of the companies in the S&P 500 and 96% of the 250 largest companies in the Fortune 500 are conducting sustainability reports.
In addition to competitive advantage, changing customer demands, and the need to attract and retain talent, the biggest motivation for reporting is to provide the information needed by investors, especially for publicly traded companies. Today, the amount of investment received by companies with high sustainability performance in global markets is over 35 trillion dollars. Moreover, research shows that companies with high sustainability performance have better financial performance. Being traded on reliable global sustainability indices is the primary way to prove that companies are performing well. The Dow Jones Sustainability Index, FTSE4Good Index Series, MSCI ESG Indices and the Borsa Istanbul Sustainability Index from Turkey question the performance of companies in terms of ESG through different evaluation methods. This explains not only the number of reports but also the rate of increase in data coverage.
According to which standards is reporting done?
Just as effective international initiatives ensure the reliability of financial reporting, the world of sustainability reporting adopts a similar approach. Sustainability reports are generally based on the Global Reporting Initiative (GRI) Standards, Sustainability Accounting Standards Board (SASB) Standards, World Economic Forum Stakeholder Capitalism Metrics (WEF SCM), United Nations Global Compact (UNGC) and the International Integrated Reporting Council (IIRC) framework for integrated reports. In climate-related reporting, in addition to the Carbon Disclosure Project (CDP), risks and opportunities are included in accordance with the recommendations of the Task Force on Climate Related Financial Disclosures (TCFD).
In addition to global developments, regional and local expectations from companies have started to increase and different reporting requirements have emerged. For example, the European Commission has made non-financial reporting mandatory for all publicly traded companies and published the Corporate Sustainability Reporting Directive (CSRD). On the other hand, every publicly traded company in Turkey is obliged to make disclosures in its financial reports in accordance with the Capital Markets Board's Sustainability Principles Compliance Framework.
These reporting requirements affect not only companies but also the supply chain. For example, with the German Supply Chain Due Diligence Act, which will take effect starting 1 January 2023, companies will be responsible for the entire supply chain in terms of child labour, forced labour, forms of slavery, occupational health and safety, and decent wages. This will increase the transparency of social risks in the reporting of companies doing business with Germany. Similarly, with the European Green Deal, companies trading with the European Union will increase their performance and reporting on different environmental, social and governance issues, especially climate change and gender equality.
A common language in reporting
Although companies use the reporting guidelines they want according to their priority stakeholder groups and sectors, they may experience confusion and difficulties due to the increasing number of standards, guidelines and practices in recent years. Today, many companies think they do not know where to start reporting on sustainability or that existing reporting methods, indices and standards are too complicated. In such cases, the best step for companies is to identify the most appropriate reporting standards, guidelines and practices for their needs and take action accordingly.
The International Financial Reporting Standard (IFRS) has taken action to create a common reporting standard by gathering sustainability disclosures together, thus preventing confusion caused by different reporting standards. With the participation of organisations and stakeholders working in this field, IFRS published two standards titled General Requirements for Sustainability and Climate Related Financial Information (IFRS S1 and IFRS S2). These standards, which are still at the draft stage, are planned to be implemented quickly, especially for publicly traded companies. In fact, as recently announced during COP27, IFRS S2 will be included in CDP reporting starting in 2024.
What is an ideal reporting standard?
More important than finding the most appropriate reporting standard for companies is the content quality of their reporting. The more impact-focused, transparent, balanced and inclusive a company's reporting is, the closer it comes to the ideal.
No company is perfect, so it is important to reflect good performance while holding room for improvement. For example, not including a negatively publicised incident in the report at all reduces the credibility of the report. However, we should read about the truth and the effects of this negative event, and the actions to be taken in the coming period in a company's sustainability report.
Another important factor that improves the quality of content is the stakeholder's voice in the report. It is important for companies to act together with their stakeholders in decision-making processes in order to minimise risks and ensure harmony between stakeholder groups. Explaining how stakeholder engagement mechanisms work throughout the company and sharing the feedback received and responses given are among the expected criteria.
Analysing and financialising the impacts of sustainability issues on the company is one of the main requirements for reporting, but nowadays, including the negative and/or positive impacts of the company on the environment, society and economy is a finding sought in new generation reporting. Another important criterion for an ideal report is that the targets aligning with the strategy and the data should be comparable. Comparisons with past performance, future forecasts and industry averages provide meaningful inferences for the reader.
Conclusion
Sustainability reports provide a snapshot of the current situation of an organisation. For a better sustainability report, all companies need ESG strategies and targets that are integrated with their business strategy and are supported by clear action plans. All stakeholders, especially investors, need clarity on how companies will act in the near term within the framework of a long-term vision with strong interim targets for 2030 or the closer term.
It is likely to become increasingly important in the coming period for companies to manage their portfolios according to environmental and social risks and opportunities, and to share these transparently through sustainability reports.
Hikâyeyi paylaşmak için:
Kaydet
Okuma listesine ekle
Paylaş
İLGİLİ BAŞLIKLAR
Dow Jones Sustainability Index
Borsa Istanbul Sustainability Index
Sustainability Accounting Standards Board
United Nations Global Compact
International Integrated Reporting Council
NEREDE YAYIMLANDI?

Aposto Business
∙
BÜLTEN SAYISI
∙
ÜYELERE ÖZEL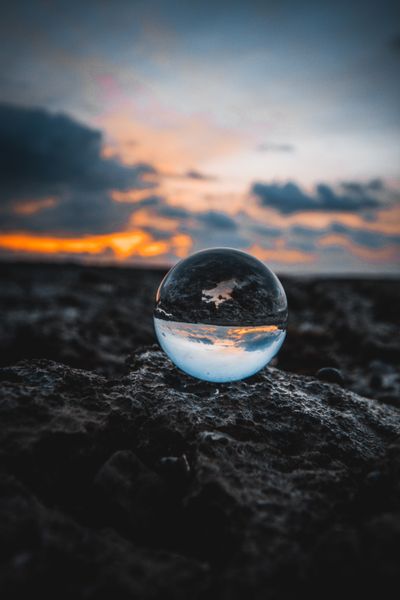 YAZARLAR

Aposto Business
The best articles on business at Aposto, curated by our editors. Topics include micro-mobility, future of work, energy, green economy, consumer products, marketing and more.
;