people
ile ilgili hikayeler
• At least 43 people were killed and dozens injured after a passenger train carrying more than 350 people collided with a freight train in Greece , near the city of Larissa. Transportation Minister Kostas Karamanlis resigned over the crash, saying he felt it was his "duty" to step down "as a basic indication of respect for the memory of the people who died so unfairly." via Reuters
• A migrant boat crashed against rocks on the southern Italian coast on Sunday. At least 58 people died and 81 people survived the wreck on the eastern coast of Calabria, a provincial government official told Reuters. The vessel had set sail from Turkey several days ago with migrants from Afghanistan, Iran, Pakistan, and Somalia. via CNN
• The US Secretary of State Antony Blinken announced an additional $50 million in Emergency Refugee and Migration Assistance Funds (ERMA) in response to the earthquakes that affected both Turkey and Syria, for a total of $185 million in humanitarian aid, following his visit to Turkey on Sunday. "The most important thing right now is getting assistance to people… Simply put, the United States is here," Blinken said. In other news: Medical charity ' Doctors Without B...
Devamını Oku
• Google is set to launch a new campaign in Germany that aims to make people more resilient to the corrosive effects of online misinformation, after seeing promising results in Eastern Europe. The tech giant plans to release a series of short videos, in an approach called "prebunking", highlighting the techniques common to many misleading claims. Zoom in: The videos will appear as advertisements on platforms like Facebook, YouTube, or TikTok in Germany. A similar c...
Devamını Oku
• A barrage of Russian missiles hit Ukraine's easter city of Kramatorsk on Thursday, a day after a strike killed at least three people in the city. At least five people were wounded in Thursday's attack, a Ukrainian military official said. via CNN Meanwhile: President Vladimir Putin compared Russia's invasion of Ukraine to the fight against Nazi Germany, in a speech marking the 80th anniversary of the conclusion of the Battle of Stalingrad. Citing Germany's ...
Devamını Oku
Kirsty Tinkler
We are on the streets of Dalston with Kirsty. But first we have to find out: Who is she? Where can we find her in the neighborhood?


Ceyda Artun
We're following Ceyda in Gayrettepe. But first, we meet. We can hear someone whispering in our ear, "Sanki".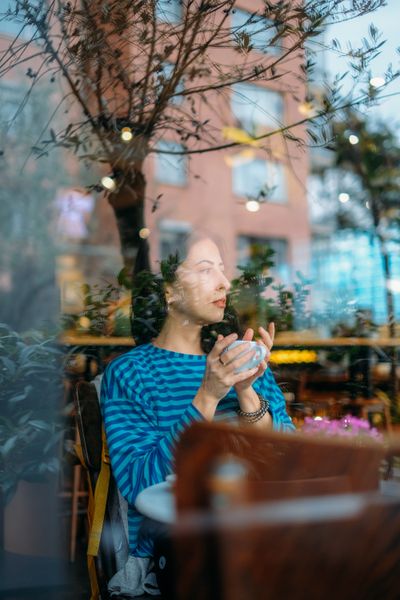 Soli is a journal of neighbourhoods that digs into urban culture, people's stories, and sociocultural dynamics. In Caferağa: From sunset to the darkness of the night Neighborhood: Caferağa. A local and the narrator: Burak Ayaz . Photos: Deniz Sabuncu & Kaan Walsh . Caferağa is a neighborhood that manifests its roots in its details, sometimes in the embroidery on the staircases of buildings, sometimes in the peaceful gaze of an old dog. At sun...
Devamını Oku