Discovery Cinema
ile ilgili hikayeler

Duende
∙
HİKAYE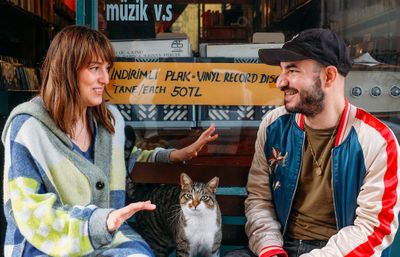 What would go well with one of the films we talked about in Discovery Cinema? Laura, an archeology student studying in Finland, and Vadim, a miner from Russia, cross paths in the sixth compartment of a train going across Russia. In Juho Kuosmanen's Compartment No. 6, two strangers' forced companionship that starts with a bad first impression, turns into a friendship bond that gets stronger as the train forges ahead. Compartment No. 6 (2021) Rubén, a truck driver...
Devamını Oku
Do you know what goes well with one of those movies we talked about in Discovery Cinema? Daniel, in his late twenties, has earned only $7 over the past three years, according to the tax officer he sits in his office with. Soon, the state will stop helping him. Voksne mennesker , the black and white story of the eccentric, unfortunate, and young Daniel growing up on the streets of Copenhagen, is a Dagur Kári movie with a colorful side character. Oh Boy! (2012)...
Devamını Oku
Esta Atelier There are many stops on this journey we have started with Can. On the next episode of Discovery Cinema, we will stretch from states of matter to Anatolian cities, human landscapes, and climate crisis. Until we meet again on September 29.