climate crisis
ile ilgili hikayeler

Aposto Business
∙
HİKAYE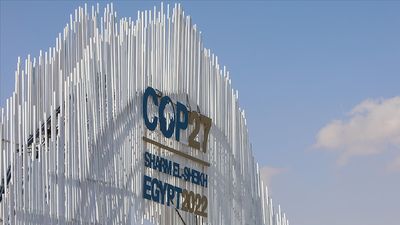 • The UN climate summit COP27 began on Sunday with the participation of delegates from nearly 200 countries in Sharm el-Sheikh in Egypt. Wealthy countries agreed for the first time to discuss "loss and damage," the term used to describe rich nations paying out funds to help poor countries cope with the consequences of global warming for which they bear little blame. via Reuters On a related note: Dutch military police arrested over 200 activists who swarmed...
Devamını Oku

Piccolo
∙
HİKAYE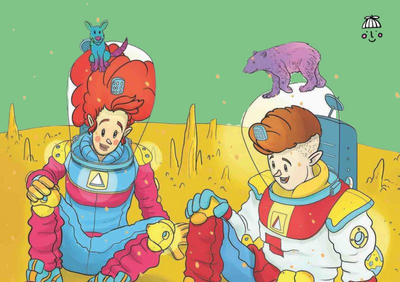 • The water level at a key waypoint on the Rhine River is poised to steady at an extremely low level this week, as a climate crisis compounds Europe's worst energy supply crunch in years. The water level at Kaub, a narrow and shallow point west of Frankfurt, is expected to drop below what operators deem a feasible level by Monday and remain there until at least Aug. 18.
Esta Atelier There are many stops on this journey we have started with Can. On the next episode of Discovery Cinema, we will stretch from states of matter to Anatolian cities, human landscapes, and climate crisis. Until we meet again on September 29.

Spektrum
∙
HİKAYE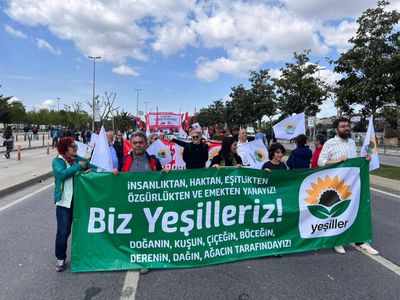 • European Parliament backed an energy taxonomy that classifies fossil gas and nuclear energy as sustainable, giving the green light to the controversial EU plan approved by the bloc's nuclear and gas-dependent nations like Germany and France. The vote is a success for the energy sector but it also sets an alarming precedent for efforts to address the climate crisis, including the EU's ambitious plans to become carbon-neutral by 2050 and to cut its greenhouse gas emissio...
Devamını Oku
• Extreme weather events caused by the climate crisis cost insurance companies $120 billion (€135bn) in 2021 in natural disaster coverage, heavyweight insurer Munich Re reported against a backdrop of increased concern over the EU's ability to reach its 2050 emission reduction goals at the end of what was recorded as the fifth hottest year in European history. No surprises: It is then no surprise that companies across Europe are looking to go green, with Air France-...
Devamını Oku