Kyiv
ile ilgili hikayeler
• Ukraine's President Volodymyr Zelenskiy said on Tuesday the fighting in Bakhmut is getting "more and more challenging" while the military reported that Russia's mercenary Wagner group is throwing its "most trained" units into the battle. Meanwhile, Russia accused Ukraine of attempting drone attacks in its territory, with Moscow's Defense Ministry saying that two of the four drones were "neutralized" without causing any damage, and one crashed near a village in the Kr...
Devamını Oku
🪖 A year in: Three weapons that changed the course of Ukraine's war with Russia 🥣 Borsch without a 't': Kyiv chef uses food to reclaim culture 👟 Reuters special: Dow said it was recycling our shoes. We found them at an Indonesian flea market

Aposto Europe
∙
HİKAYE
Unity on Ukraine is unity on peace and justice
To live in a world where disputes between states are resolved without force, all countries must recognize that Russia's challenge to the post-1945 international order affects them, regardless of their political system or alliance. With core principles of sovereignty and independence at stake, neutrality is not an option.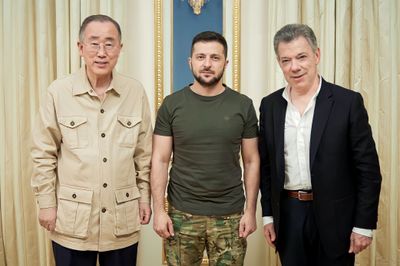 • The EU urged its member states to provide more ammunition to Ukraine from their stockpiles and from any orders that might have been already placed with their defense units to help Kyiv defeat Russian forces. EU foreign policy chief Josep Borrell said he wrote all defense ministers in the bloc, urging them to "give Ukraine priority" when it comes to weapons and ammunition. In other news: US President Joe Biden visited Poland's President Andrzej Duda and delivered ...
Devamını Oku
• US President Joe Biden made an unannounced visit to Ukraine in a show of Western solidarity days before one-year marks Russia's invasion of Ukraine. Meeting with President Volodymyr Zelenskiy in Kyiv, Biden also announced an additional $500 million in US assistance, including artillery ammunition, anti-armor systems and air defense radars, along with tighter sanctions on Russia.
• The International Monetary Fund (IMF) is "weeks away" from finalizing a fully-fledged program of support for Ukraine, the fund's Managing Director Kristalina Georgieva said Saturday. The IMF said on Friday that it reached an agreement to provide a full loan program that would support Kyiv's economy and help Ukraine in its bid to join the EU. In addition: EU foreign ministers are expected to discuss Estonia's proposal to jointly invest around €4 billion to procure...
Devamını Oku
• Russian forces claimed success in some battlefields in Ukraine, with the Russian Defense Ministry saying its troops broke through two Ukrainian defensive lines on the eastern front. The ministry also claimed that they pushed back Ukrainian troops some three kilometers from Luhansk, while Kyiv described the conditions there as difficult and Western allies announced more military aid including artillery rounds. via CNN The quote: US Defense Secretary Lloyd A...
Devamını Oku

Aposto Digest
∙
HİKAYE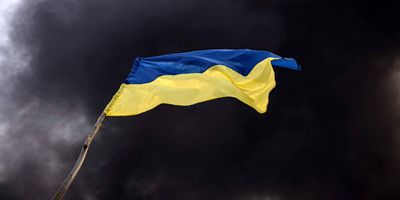 • NATO's high-level defense meeting on Tuesday ended with no assurances to Ukraine over fighting jets, as US Defense Secretary Lloyd Austin said he didn't have any announcement on aircraft to make. via BBC Meanwhile: NATO Chief Jens Stoltenberg said they needed to " ramp up production " of ammunition to Kyiv, adding the current rate of Ukraine's ammunition expenditure is many times higher than their current rate of production. On the ground: Ukraine clo...
Devamını Oku
• Russian forces in eastern Ukraine appear to be stockpiling ammunition and have mobilized tens of thousands of troops ahead of an offensive that could begin in weeks, Ukraine's top official in the Luhansk region has said. Ukraine has been warning of a renewed Russian offensive and messaging the West about its need for advanced weaponry, to which its allies responded with pleas to send battle tanks. via CNN Furthermore: The deputy head of Ukrainian Defense In...
Devamını Oku