collective
ile ilgili hikayeler

Aposto Istanbul
∙
HİKAYE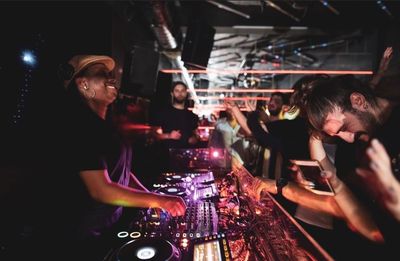 Collective of women, experimental sounds: Heya Sound Collective What is it? Performance/Concert. Heya Sound, a collective of female musicians from the UK, Turkey, Egypt and Lebanon who produce experimental and improvised music, will give their first concert in Istanbul. Where? Salt Beyoğlu When? 07:00 p.m., 27 December Why should you go? Bringing together women from various geographical locations under the umbrella of experimental and improvised music, the...
Devamını Oku
Harem of no one Gûlyabani: Southwest Asian Queer Horror! What is it? A cabaret by Harem of No One is a queer collective of performers of Turkish, Kurdish, Cypriot and Southwest Asian heritage. Where? The Glory When? 28 October Why should you go? To encounter 'Gûlyabani' which is a cryptid, a mythological creature, a giant or a demon that keeps appearing in Arabic, Persian and Anatolian folk tales. Duy noted: Ticket prices vary from £13 to £50; s...
Devamını Oku
Last chance Artist collective Steam Down, based in Deptford #SDWEEKLY What it is? Jam session . Steam Down , the artist collective based in Deptford, is performing live gigs every Wednesday. Where? Matchstick Piehouse When? 19 October, 8:00 p.m. Why should you go? To listen to the talented performers who participated in festivals including Maiden Voyage, Love Supreme, and Glastonbury's Park Stage. Duly noted: The doors will open at 6:30 p.m.,...
Devamını Oku
Stairs of Pera In this issue, we wandered around Pera with Anlam. She told us about Pera in terms of the individual and in terms of the collective, as the neighbourhood where she lives, produces, and draws inspiration from. We met Greek, Jewish, Armenian people, and many other Pera people from the past and the present.