freedom of expression
ile ilgili hikayeler

The Freedom Observer
∙
HİKAYE
Freedom of Expression Decision of the Constitutional Court
It should be noted that these decisions of the Court did not rectify the violations of the applicants' rights. Instead of contributing to the resolution of the issues concerning freedom of expression, these decisions obscured the problems.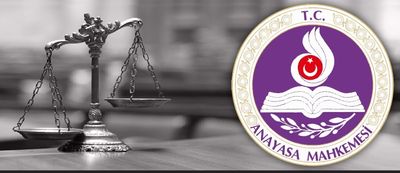 While Turkey was trying to heal the wounds of the February 6 earthquake, it also witnessed new political developments that affected the balance between the government and the opposition on the eve of the -sidential and parliamentary elections. Meanwhile, the government continues to respond to criticisms leveled at its negligence and failure to cope with the devastation and suffering caused by the earthquake. As detailed below, the government imposed new bans aimed at destroy...
Devamını Oku
• Turkey canceled next week's visit by Swedish Defense Minister Pal Jonson after Rasmus Paladan, a far-right activist from Denmark, staged a protest outside the Turkish Embassy in Stockholm where he burned the Quran, Islam's holy book. "Permitting this anti-Islam act, which targets Muslims and insults our sacred values, under the guise of freedom of expression is completely unacceptable," the Turkish Foreign Ministry said.