Inflation
ile ilgili hikayeler
• Inflation in France and Spain jumped unexpectedly in February, figures showed on Tuesday, pushing up ECB rate hike expectations and challenging the narrative of a rapid easing in price growth. via Bloomberg Zoom in: French consumer prices rose 7.2% year-on-year, from 7.0% in the month prior and higher than an expectation of 7.0%. In Spain, annual inflation jumped to 6.1% in February from 5.9% in the previous month and ahead of a 5.5% forecast. Looking ahe...
Devamını Oku
• Inflation in the UK cooled to 10.1% in January, figures from the Office for National Statistics revealed on Wednesday. Analysts had forecast that the annual rise in consumer prices would drop to 10.3% in January, moving further away from October's 41-year high of 11.1% and its lowest level since September. Core CPI —which excludes volatile energy and food prices— fell to 5.8% in January from December's 6.3%. Looking ahead… Despite the fall, British inflation remain...
Devamını Oku

Aposto Business
∙
HİKAYE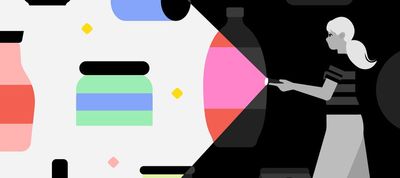 • German inflation will remain high at the beginning of 2023 before easing over the course of the year, Economy Minister Robert Habeck said on Thursday. "We have broken the inflation trend," Habeck stated in his address to the Bundestag regarding the annual economic report released on Wednesday. A step back: The German government revised up its economic forecast to grow by 0.2% this year from a 0.4% decline, according to its annual economic report published on Wednes...
Devamını Oku
• German business sentiment improved in line with market expectations in January, according to the latest report by the Ifo Institute released on Wednesday, another sign that Europe's largest economy may avoid a recession. The Munich-based institute's Business Climate Index rose to 90.2 points from 88.6 points in December, showing "considerably less pessimistic expectations" among manufacturers and companies in the service sector. Ifo Institute On that note: ...
Devamını Oku
• German investor morale shot up to positive territory in January for the first time since Russia's invasion of Ukraine began as signs point to a milder recession over the winter than initially feared, the ZEW economic research institute said on Tuesday. The institute's economic sentiment index rose to 16.9 from -23.3 in December, well above expectations of a reading of -15.0. Other perspectives: Economy Minister Robert Habeck said on Tuesday he expects Germany to av...
Devamını Oku
• Italian inflation slowed in December, figures released by the ISTAT national statistics institute showed on Thursday, mirroring a trend across Europe's major economies and fueling optimism that the worst price gains since the euro was introduced may have peaked. ISTAT By the numbers: According to preliminary estimates, the Italian harmonized index of consumer prices (HICP) increased by 12.3% on an annual basis, down from 12.6% in November. In 2022, the aver...
Devamını Oku
• Inflation in France was pushed down by lower energy prices, raising expectations that consumer prices have peaked across the region. The Harmonised Index of Consumer Prices (HCIP) fell to 6.7% year-on-year, according to preliminary figures released by INSEE on Wednesday, following November's 7.1%. Looking ahead… Eurozone inflation is expected to drop into single digits for the first time in three months when December price data for the bloc is published on Friday...
Devamını Oku
• Inflation in Turkey dropped sharply to 64.27% year-on-year in December, down from 84.39% reported in the prior month, the Turkish Statistical Institute announced on Tuesday. It's the second month in a row that inflation has eased after hitting a 24-year high of 85.5% in October. What happened? The fall —which occurred mainly due to a base effect, with a high index from a year ago statistically bringing the inflation rate down— could help President Recep Tayyip Erdo...
Devamını Oku
• Inflation in Spain eased to an annual 5.8% in December, its slowest annual pace in 2022, thanks to lower electricity prices compared to a year ago, flash data from the National Statistics Institute showed on Friday. Spain's EU-harmonized 12-month inflation was 5.6%, down from 6.7% in November and below the 6.0% expectation from analysts. However: So-called core inflation, which excludes volatile fresh food and energy prices, was at 6.9% year-on-year, higher than th...
Devamını Oku