inflation
ile ilgili hikayeler
The Central Bank Governor Has Finally been Introduced
While making these technical criticisms of the previous period, Erkan was asked by a reporter about his thoughts on Erdoğan's thesis that 'interest is the cause and inflation is the effect', a notion that has dominated the discourse on the Turkish economy in recent years. However, Erkan did not respond to this question, stating that he did not want to get into political issues. Nevertheless, this was a highly technical matter, despite being politicized by Erdoğan.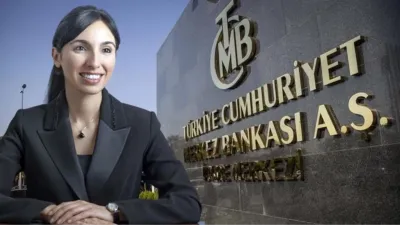 The Journey of Mehmet Şimşek and Hafize Gaye Erkan
The way these individuals are referred to, separate from the functioning and human resources of the institutions, serves as a strong indication of the institutional collapse that we have been reporting on in our bulletins.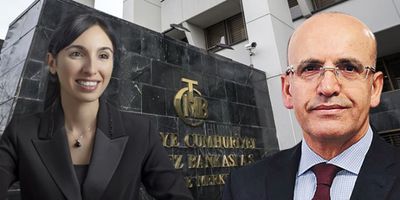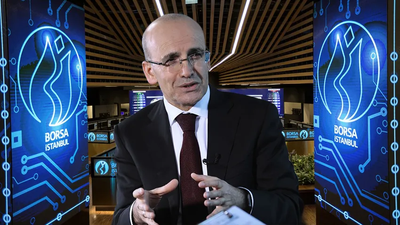 Record Current Account Deficit and Central Bank Reserve
The Turkish economy broke records in two important data this week. I wish these data were positive for the Turkish economy. Yet, in a country like Turkey, which has both a current account deficit and a budget deficit, it is not welcome at all. The Turkish economy, which is already referred to as "fragile" in almost all economic analyses, is becoming more and more so thanks to the "Turkish economy model".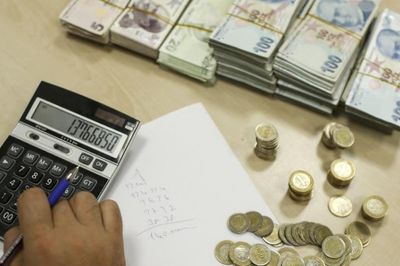 • Italian consumer prices , harmonized to compare with other EU countries, eased to 9.9% in February from 10.7% in the previous month on lower energy prices but still came in above expectations of a drop to 9.4%, data from ISTAT revealed on Thursday. Core inflation –which excludes fresh food and energy prices– was running at 7.1% year-on-year, up from 6.6% the month before. ISTAT The backstory: Italy, which is highly dependent on energy imports, has seen infla...
Devamını Oku
• German consumer prices , harmonized to compare with other EU countries, rose by an annual 9.3% in February, exceeding expectations of a 9.0% increase and slightly higher than a 9.2% rise in the previous month, preliminary data from the Federal Statistics Office showed on Wednesday. Compared to January, prices increased by 1.0%, Destatis added, also beating forecasts of a 0.7% month-on-month rise. Zoom in: Despite relief measures, energy prices in February were 19.1%...
Devamını Oku
• Inflation in France and Spain jumped unexpectedly in February, figures showed on Tuesday, pushing up ECB rate hike expectations and challenging the narrative of a rapid easing in price growth. via Bloomberg Zoom in: French consumer prices rose 7.2% year-on-year, from 7.0% in the month prior and higher than an expectation of 7.0%. In Spain, annual inflation jumped to 6.1% in February from 5.9% in the previous month and ahead of a 5.5% forecast. Looking ahe...
Devamını Oku

Aposto Finance
∙
HİKAYE
Inflation in the Eurozone: is it persisting or falling?
Supposing that tensions don't return to these highly volatile markets, the baseline effect (that's to say, with the transitory effects removed) in the months to come will be ever more favourable, thus lowering global inflation.
• Eurozone inflation eased to 8.6% in January from 9.2% a month earlier, with the core CPI, excluding food and energy, reaching 5.3%—both exceeding the estimates of 8.5% and 5.2%, respectively. The results are widely regarded as having confirmed that price growth is now well past its peak, with the market pricing a 50bps ECB rate hike in March as planned. In other news: The European Central Bank (ECB) recorded a loss of €1.6 billion in 2022, as interest rate hikes...
Devamını Oku
• German inflation came out at 8.7% on the year in January and 1.0% on the month after changes to the index, showing no signs of easing at the start of the year. However, the EU-harmonized annual inflation rate (HICP) for January is at 9.2%, increasing by 0.5% from the previous month. Driving the surge: Excluding the 23.1% increase in energy prices, the inflation rate stood at 7.2% in January—including the 20.2% increase in food prices. Retroactive measures: Ge...
Devamını Oku