economist
ile ilgili hikayeler

The Freedom Observer
∙
HİKAYE
BRICS Expansion Process and Turkey
The fact that Turkey is not mentioned among the new members of BRICS clearly shows what kind of foreign policy and international trade system it should aim for.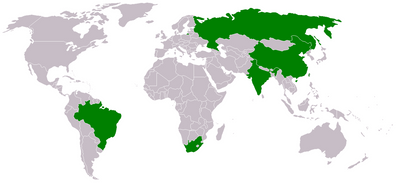 The Freedom Observer
∙
HİKAYE
The Central Bank Governor Has Finally been Introduced
While making these technical criticisms of the previous period, Erkan was asked by a reporter about his thoughts on Erdoğan's thesis that 'interest is the cause and inflation is the effect', a notion that has dominated the discourse on the Turkish economy in recent years. However, Erkan did not respond to this question, stating that he did not want to get into political issues. Nevertheless, this was a highly technical matter, despite being politicized by Erdoğan.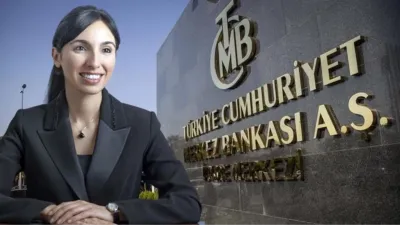 Aposto Finance gathers the best articles on finance at Aposto, curated by our editors. Topics include micro and macro economic developments, market reports and more. A China Optimist's Lament Written by Stephen S. Roach NEW HAVEN – I have been a congenital China optimist for most of the past 25 years. I first came to that view in the depths of the Asian financial crisis in 1997-98. The so-called East Asian growth miracle was in tatters and China was widel...
Devamını Oku

Aposto Finance
∙
HİKAYE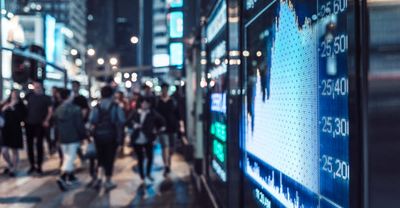 • The US unemployment rate declined to 3.5% in December from 3.7% in the prior month, figures from the Labor Department showed Friday, suggesting a robust labor market despite high inflation and rapid rate hikes. The figures were 0.2 percentage points below consensus expectations. In other news: The US economy appears headed for a soft landing, with recent economic data pointing to an ongoing recovery, not a recession, White House economist Heather Boushey told Reut...
Devamını Oku
• Japan's bid to reboot its nuclear industry risks being set back by a shortage of engineers and production capacity, which has seen the exit of more than 20 manufacturers since the Fukushima accident in 2011. PM Fumio Kishida's new policy calls for the construction of new nuclear power plants, but the industry's nuclear supply chain is under strain, warned industry executives and experts. via FT A step back: Japan sourced about a third of its electricity fro...
Devamını Oku
😱 New York Post'un kovduğu çalışanlarından birisi sitede ve sosyal medya hesaplarında Demokrat siyasetçilere suikast öneren sahte haberler yazıp paylaştı . 🥬 Press Gazette, The Daily Star Genel Yayın Yönetmeni ile meşhur marul hakkında konuşmuş . 🚗 Semafor'un ilk iklim bültenine araba üreticisi Chevron'un sponsor olması fazlasıyla dikkat çekti . 🇧🇷 Brezilya'da Bolsonaro ve partisinin üyeleri seçim sonuçlarına uymayan anket sonuçlarını geriye dönük olarak tespit ...
Devamını Oku