Omicron
ile ilgili hikayeler

EXANTE
∙
HİKAYE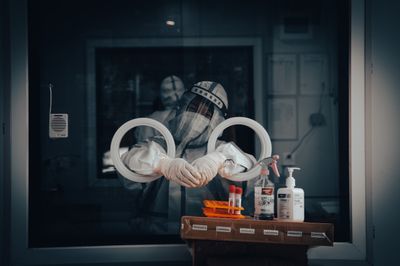 • Pfizer ve BioNTech'in , Covid-19 ve influenzaya karşı etkili bir karma aşı geliştirmek için erken aşama çalışmalara başladığı aktarıldı. Aşının Pfizer'in mRNA tabanlı grip aşısı ile iki şirketin ortak geliştirdiği, Omicron varyantına uyumlu Covid-19 aşısının kombinasyonu olduğu belirtildi.
• BioNTech, yılın ikinci çeyreğinde analistlerin 3,89 milyar avro gelir elde edeceği yönündeki tahminlerinin altında sonuçlar açıkladı. Aşı üreticisi, nisan ve haziranı kapsayan dönemde 3,2 milyar avro gelir elde etti. Yeni aşılar: Şirket Omicron varyantına karşı etkili aşıların da gerekli onayların ardından ekim ayında teslimata hazır olacağını bildirdi.
• Moderna is calling for approval of its new Covid-19 "bivalent" vaccine, which was announced earlier this month to be targeting both the original and the Omicron BA.1 strain, with new results from a clinical study showing that it performed well against Omicron's latest subvariants as well. In other news: The UK government announced to have signed a £1 billion deal with Moderna to build a new mRNA vaccine center, with the first UK-developed mRNA vaccine expected to...
Devamını Oku

Spektrum
∙
HİKAYE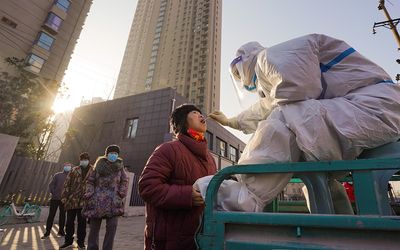 • BioNTech saw revenue triple to €6.37 billion in Q1 as sales surged on the back of strong vaccine sales as a continuation of orders placed in 2021 in the heat of the Omicron variant's spread across the world. Looking ahead: BioNTech placed sales forecasts for 2022 at 2.4 billion doses, estimated to bring in 13 to 17 billion euros.
• US GDP contracted by 1.4% YoY in Q1, a sharp turn of direction after the previous quarter saw GDP growth of 6.9%, with one analyst noting that the report "reminds us of the reality that growth has been great, but things are changing and they won't be that great going forward." via Business Insider What's going on? The spike of Omicron cases in the US during the first months of the year, joined by the inflationary pressures of the Ukraine war, were the pri...
Devamını Oku
🇩🇪 Soaring demand for services boosted overall economic activity in Germany, with IHS Markit's Flash Composite PMI coming in at a six-month high of 56.2, up from 53.8 in January. However, this data wasn't enough to turn the Bundesbank optimistic, as the central bank warned of yet another contraction in Q1 as a result of workers' Omicron-related absences. On the other hand: Germany saw its largest-ever spike in producer prices in January, Bundesbank reported...
Devamını Oku
• The World Health Organization (WHO) announced that new Covid-19 cases fell by 19% globally in the last week while the number of deaths stayed stable. In the weekly report, WHO said that all other Covid-19 variants like Delta or Alpha have been crowded out by Omicron. 98% of some 400,000 Covid-19 virus sequences uploaded to the world's biggest virus database were Omicron in the last week.