New Year's Eve
ile ilgili hikayeler
🗞️ Reuters investigation: Pro-Putin operatives in Germany work to turn Berlin against Ukraine 🪖 Factbox: What do we know about the Ukrainian New Year's Eve attack on Russian troops? 🛰️ The Verge: How the James Webb Space Telescope changed astronomy in its first year
In the 24th issue: Hopping (What's going on in Istanbul: Hand-picked and unmissable events) : Performance of Heya Sound Collective, New Year's Eve party, Aftersun film screening, festivals and much more. Notice Board ( N ews that you need to notice to live in Istanbul in a better way ): Open call from the curators of the Venice Architecture Biennale Pavilion of Turkey. Istanbulite (A talk with a creative inhabitant): On Istanbul's music scene and more with ...
Devamını Oku
To welcome the new and the old: Oldies But Goldies 'New Year's Eve Party' What is it? Party. If you want to keep your New Year's Eve mood away from pyjamas, slippers & TV, and welcome the new year with timeless classics, an alternative party awaits you in Bomonti. Where? Babylon When? 31 December Why should you go? Mabbas and Murat Beşer's selection of songs ranging from ABBA to Michael Jackson, Depeche Mode to Madonna, Snap to Donna Summer and visuals ...
Devamını Oku
We are teleporting to polyphonic ringtones: Millenyum FM What is it? Party . 'Let's have a New Year's Eve party together?' says HOOD Base, and tunes into the frequency of the Millenium. Where? DasDas When? 24 December Why should you go? Barış Demirel, Batu Akdeniz, Selin and Sufle will take you back to the years of low waist jeans and phones with buttons. A millennium-style after-party will be organised by Kübra Uzun. Duly noted: Britney, Paris Hilton, a...
Devamını Oku

Veraison
∙
HİKAYE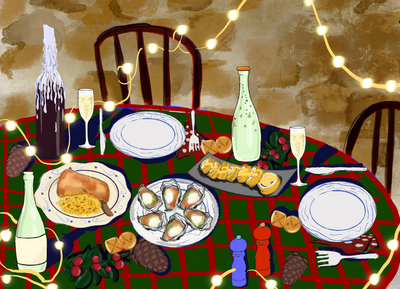 Veraison
∙
HİKAYE