cheese
ile ilgili hikayeler
Who is the vegan chef to follow, where to book a table when you want your non-vegan friends to fall in love with vegan dishes, and what to eat late at night if you are vegan? We asked. Nivi gave us some tips. Giving Nivi credit for this tasty guide A "must follow" vegan chef: Naomi from Seasons . We met a few months ago at a food pop-up she was running in Hackney (even though we knew each other but never had the chance to properly talk). She's an amazing bake...
Devamını Oku
Soli is a weekly journal of neighbourhoods to dig into urban culture, people stories, and sociocultural dynamics. 🚏 ROUTE: PAZAR-HOPPING IN ISTANBUL Early morning. The most crucial time of the day. Tarpaulins, heavy iron sticks and the ropes that bind them are the tools needed to construct the roof of one of the oldest gathering places in human history in the narrow streets of the neighborhood, which are occupied with different purposes for the remaining six days...
Devamını Oku

Aposto Istanbul
∙
HİKAYE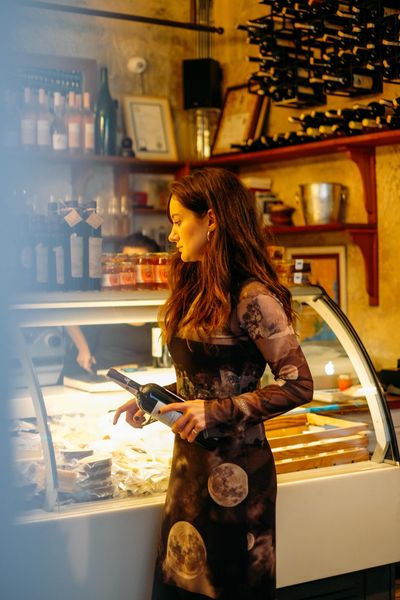 We've come to the last course. Palate collisions are my favorite wine pairings. That's why the pairing of fragrant and moldy cheeses and sweet wine has a special place in my heart.❤ Blue moldy cheeses and semi-sweet and/or dessert wines made from aromatic grapes are among the pairings that delight my palate the most. The reason is the contrast, the collision, the sweet war between these cheeses. Those wines shake the palate with their high acidity and intense aroma profile. ...
Devamını Oku
Gurmedenal: Don't look elsewhere Gurmedenal is actually within the borders of Bomonti, on the right on the way to Kurtuluş; it is a family-run gourmet shop with a gourmet name. Aside from the fact that it invents its own recipes, you will want to stop by just to chat with the friendly owners. Gurmedenal produces goods unlike many of recent times which may be masterpieces of packaging design but mostly fail in flavor. In addition to the new recipes developed in their labs...
Devamını Oku
3. Where to eat börek (Turkish pastry)? Güllük Bakery You just arrived in Bodrum, you are starving and looking for something to eat on the way back home from the airport. This is where Güllük Bakery comes into the picture with its renowned herby cheese börek . Eat it hot right off the oven, or cold after resting it a bit in the fridge, either way, it is delicious! Duly noted: There are two bakeries in the Güllük neighborhood of which the one beside the daily healt...
Devamını Oku