gender
ile ilgili hikayeler
• Spain's parliament approved a law that expands abortion and transgender rights for teenagers, while also becoming the first EU country to offer workers paid menstrual leave. Under the new law, 16 and 17-year-olds can now have an abortion without parental consent; trans people over 16 years old can legally change their registered gender without medical supervision; and menstrual and contraceptive products will be offered free in schools, prisons, and state-run health ce...
Devamını Oku
• Finland passed a new law —with a large majority— that makes it easier for trans people to change their legal gender, with the country's PM Sanna Marin saying it was a priority for her government. Under the new law, trans people who are 18 and older can legally change their gender through self-declaration, rather than having to go through complex medical and psychiatric processes.
• The UK government blocked Scotland's new gender recognition law that would allow people to change their gender without a medical diagnosis, citing concerns about its impact on the UK-wide equality laws — a justification that trans rights groups dismissed. The law would also cut the waiting time from two years to six months, and lower the age limit from 18 to 16. via CNN Current system: In the UK, trans people must have a medical diagnosis of gender dysphori...
Devamını Oku

Piccolo
∙
HİKAYE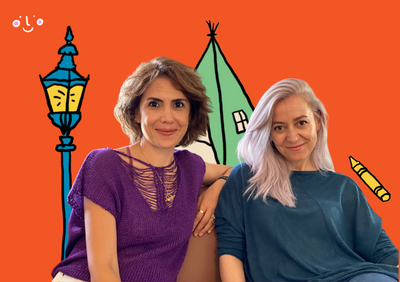 Plan ahead Carolee Schneemann with Venus Vectors. 1987. Photo: Victoria Vesna Body Politics What it is? Exhibition. Carolee Schneemann is considered a first-generation feminist artist. She is known for her multi-media works on the body, narrative, sexuality and gender. Where? Barbican When? 8 September 2022 - 8 January 2023 Why should you go? Schneemann is a feminist icon and point of reference for numerous contemporary artists to this day....
Devamını Oku
Welcome to the end of the first issue of Piccolo , which deals with Children's and Young Adult Literature. 🦸‍♀️ I know you might be a time traveler, pirate, fairy, magician, or mermaid. So I'm not sure about teleporting you to next week right away. Let's stick with the good old human timing system, shall we? 👩‍🎤 Next week: On Sunday, September 18, we'll talk with Türkü Ata of Kız Başına, a social responsibility platform working to reduce the types of violence based...
Devamını Oku
• Spain approved a new LGBTQ+ rights bill that will allow people as young as 16 to change their gender freely, and those as young as 12 to do with authorization by a judge. If backed by the parliament, all Spanish nationals above 16 will be able to change their gender and name by simply stating their desire to do so, whereas previously, they needed a diagnosis by several doctors of gender dysphoria. Meanwhile in Turkey: More than 360 people who were detained in Ista...
Devamını Oku

Angst
∙
HİKAYE